Hey y'all! Isn't it fitting that our 29th catch up session is on November 29th which also happens to be my birthday? Look at God, y'all.
I'm so glad you could join me for a virtual birthday bash. Instead of the usual cozy drink, grab a slice of birthday cake. Come along now, let's catch up!
Life Update
This week has been a mixed bag. One of my professors assigned a quiz for Tuesday despite it being a holiday week. I really hate that class.
I finally finished the Twilight movies. I never watched them when they first came out so it was an experience to say the least. They're pretty fun to laugh at, especially compared to today's graphics. The last two movies were kind of meh though and there was no real reason for them to be split in two (besides money).
Thanksgiving was chill. My family doesn't do anything major for it, we just cook extra food and send it to other family members. No big dinner or anything like that, just an excuse to send good family good food.
Today's my 21st birthday. I'd gone into the year with something in mind for how I'd celebrate but most of those things can't (or at least shouldn't) be done during a pandemic. Thankfully, I still have a wonderful family and we have some really sweet plans for the day that don't involve leaving the house.
Blogging Update
I only posted once this week since I didn't really have any ideas for Thursday. I'm also a little burnt out from school and I honestly needed a break from my laptop.
Bookstagramming has been fun. I'm hosting a Haitian Readathon with a few other Haitian book lovers. It'll be starting in January but if you'd like to know more you should follow our page.
And here's my bookstagram:
What Did I Miss?
Only one post this week so please be sure to check it out if you haven't yet.
I've had this in my drafts forever and I finally posted it. The book blogger oldie tag was really fun to try out and it was nice reflecting on my time here.
And I just want to say thank you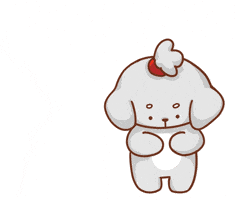 Thank you to everyone who reads these posts and to all those I've interacted with through blogging, Twitter, and Instagram. I really love having this community of people who love books as much as I do. I appreciate each and every one of you.
If you'd like to help me reign in this new year with more books, consider donating to my Kofi. I don't have an Amazon wishlist because I try to avoid them at all costs, especially when it comes to books. You can also support my page by using my Bookshop affiliate link where I get a small percentage of commission at no extra cost to you. Bookshop is currently having free standard shipping all weekend and Monday so you might as well get your Christmas shopping done there now.
How was your week?
When is your birthday?
What are you looking forward to this week?
Let me know in the comments below, let's chat!