Hey y'all! So I did a Theme Analysis of The Black Kids last week and it seemed to get some good feedback. Like I said before, I've completed all the classes I need for my Psychology major and now I'm working on my English classes (Yes, I'm a Double Major because I'm just that much of a nerd) which means I *basically* have a Psychology degree.
That being said, I want to psychoanalyze myself… but make it bookish.
Today, I'll be going over my reading tastes and why I think my tastes are the way that they are. Hopefully this ends up being an enjoyable experience for the both of us.
Genres
Most of us read for that sense of escapism. We want to leave our world and live in someone else's for a change. That's probably why fantasy is so popular, but I have a confession to make: I don't read fantasy… like, at all.
I've recently said that I want to get into fantasy because I took a Science Fiction class this past Spring and ended up really liking the genre. This made me realize that I tend to not venture out of my comfort zone in reading unless I have to. I want to change that and diversify the genres I read. Who knows, maybe a year from now I'll be in love with fantasy.
Well, why don't I venture out? I think that comes from seeking comfort. It's easier to read the same kinds of books in a world similar to my own than it is to delve into fantasy for me. Growing up, I used to think that I didn't have a real imagination because I couldn't see the images in my head as I read them. Turns out, that's okay and it doesn't make me any less of a reader.
In my "books that shaped my childhood" post, I talked a little about how certain books made me really feel seen. In middle school and the first year or so of high school, I was really into dystopian. I liked contemporaries but I LOVED dystopian novels. I think I ended up getting into dystopian but not fantasy because fantasy was just too out there for me. You may have noticed that there's a pretty distinct shift from dystopian to full on contemporary.
If you've been on this blog for any amount of time (or checked out my Bookstagram) you've already seen that I tend to focus on Young Adult Contemporary novels. It's honestly been my favorite genre for years. I really like books that are tangible enough for me to feel like I can put myself in the characters' shoes.
I'm a very empathetic person (I get it from my Mama) so I really like to feel what the characters are feeling and get an understanding of what they're going through. Instead of getting an image of the character in my mind, I connect to them in an emotional way. That's why I really love character-driven narratives. I want to feel that character development. I want to experience what the characters are going through and understand why they make the decisions they do.
Tropes
Friends to lovers is so much better than enemies to lovers. I said what I said! I don't read many romance novels (I'm actually trying to read more now) but when there's a romance to the side in my stories I prefer friends to lovers. I'm also a fan of the slow burn, where they're really getting to understand one another and their feelings. It helps me connect with their motives and empathize further.
One of the reasons I prefer friends to lovers is probably due to past experiences and what I would like for my future. I rooted for Kim and Ron throughout the entirety of Kim Possible. Growing up, the "falling in love with your best friend" trope always made me so happy.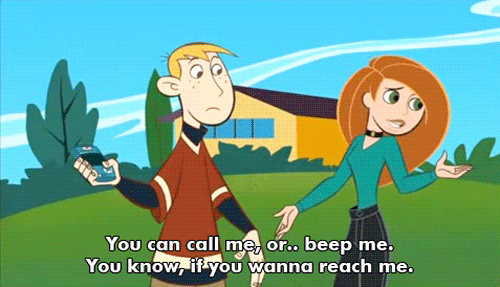 All this to say
I'm an empathetic person and I like to stay in my comfort zone with the books I read. I'm planning to venture out more when it comes to the genres I read, but at the end of the day, I know what I like.
This was really fun to make so if you'd like to see me using my psychology degree more in the future, please comment below with some possible (preferably bookish) topics!
How would you define your reading tastes?
What are your favorite genres?
Do you tend to read the same kinds of stories or venture out more?
Let me know in the comments below, let's chat!