Hey y'all, I've been trying to stay true to my goals for the year and so far things have been going great. I had over 20 posts in the month of January and I've already gotten more views this month than I had for the entirety of 2018. The growth is real, y'all.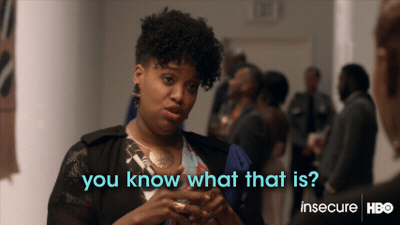 Reading Updates:
I've read 2 1/2 for pleasure this month and the other 2 1/2 books were assigned readings for class. That being said, I actually read them. I didn't go on the Sparknotes… this time.
Pleasure Reads
I read Let me Hear a Rhyme and Lumberjanes early into the new year.
This is the book I left at the place I volunteer. I went there yesterday and got it back so I plan on getting through Dear Haiti, Love Alaine some time this month. It'll probably be read on train rides home and Self-Care Saturdays.
Assigned Readings
These were all for my Science Fiction class. The Time Machine was kind of weird but I really liked War of the Worlds. I can see how it caused such a sensation. I'm halfway through Do Androids Dream of Electric Sheep? We've also read a bunch of short stories for that class and I read a lot for my Literature and Environment class, but for these posts I just focus on novels.
Blogging
I've been posting way more than twice a week this month and it's honestly sparked so much joy. I've fallen back in love with blogging and I don't even know why I stopped in the first place.
I'm going to break this down into two superlative categories, that way I'm not boring you with every post from January.
Most Popular Post
My recap and discussion for the Grown-ish Season 3 Premiere and my 2019 reading and blogging goals update tied for most viewed January posts. Grown-ish comes as no surprise, those are always the most popular posts for my site but I was surprised to see that people were interested in my updates.
My Personal Faves
These were all the posts I enjoyed the most in January, especially when it came to writing them. I got really creative with each of these in one way or another. I always love talking about the books I rated 5 stars for the year, it's nice to reflect back on just what made them so great.
The Victorious and Black-ish posts were both ones I got creative with. They were both topics I wanted to talk about and it was fun figuring out a way to get my point across.
The Book of the Month is something new I'll be doing this year. I just love how much I've been experimenting and it got a lot more attention than I was expecting.
Blog Hop
Not only do I love blogging, I also love checking out what other people are writing. I want to be more active in the blogging community this year and that starts with blog hopping. Please be sure to check out these wonderful blogs!
Marie ~ Drizzle and Hurricane Books
As is the case for most of these bloggers, I don't remember exactly when I started following Marie but I do know that whenever I'm active in my blog hopping I make sure to pay her posts a visit. I love everything on her site, from the design to the topics, she's such a great blogger. Her monthly wrap-ups also include a blogger shout out and that's what inspired me to do this.
Now that I'm active on this blog again, I've gotten back into Top 5 Tuesdays and I enjoy reading Shanah's other posts, too. I've been following her blog for years and I like the direction she's taking it this year.
Kat ~ Life and Other Disasters
Kat is so great! We always have such fun conversations in the comments. I started following Kat's blog shortly after I started posting show reviews and now I get so many wonderful recommendations from her. If you like this blog, you're definitely going to love Kat's.
Contrary to the others, Zezee is actually a blogger I started following fairly recently. Her Beautiful Book Covers series is really cute and she happens to also be Caribbean. Of course I've got to support my fellow islanders.
Sara is one of my favorite bloggers and for good reason. She's so sweet and super active with blogging. She's also really consistent with her posts.
How was your month?
What were your favorite reads?
Did you find any new favorite shows?
What are your favorite blogs?
Let me know in the comments below, let's chat!