If you've been living under a rock for the past twenty years, you may not have heard of The Office. It originally began in the UK where it went on for two seasons. The US version of The Office first aired in 2005.
The Office is a mockumentary about a modern day paper company and the people that work to make it (barely) function. Michael Scott is the Regional Manager of the Dunder Mifflin Paper Company, a company he's been working at for over ten years. There's plenty of cringe and staring straight into the camera. A lot of commentary is spliced in between scenes and it works as a great transition.
There are nine seasons so you really get to see the characters grow and expand in their character arc. Jim Halbert and Pam Beasly are especially important throughout these seasons. The show gives special focus to how Jim and Pam's relationship progresses from an office friendship to an office romance.
I have been avoiding The Office for years now because I was under the incredibly false impression that it would be… boring.
Oh how wrong I was. The Office took over the past two months of my life in binge springs. I honestly loved watching it.
*Spoilers Ahead*
I'll be honest, the main reason I kept watching this show was because of Jim and Pam. They are the cutest TV couple I've seen since Leslie Knope and Ben Wyatt.
My favorite season was season four because Jim and Pam finally made their relationship official after three seasons of shipping them so hard; I nearly cried. The way Jim asked out Pam so perfectly illustrated their relationship and who they are together. The proposal is one of my favorite episodes, even though it's in season five, it comes out of that tension from season four.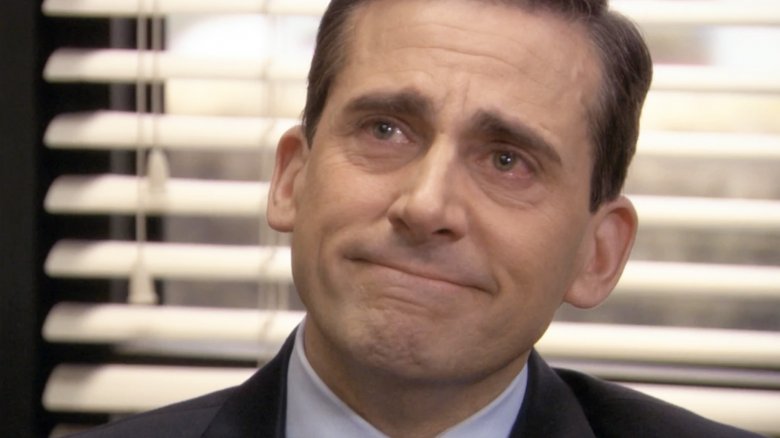 My least favorite was season eight. Things were just never the same after Michael left. I was so happy that he finally found his female equivalent in Holly and they were going to start their lives together. Honestly, I started crying when Pam got to the airport right before Michael got on his flight. Seeing him take off the mic made everything so real, he really left.
In truth, I hated Michael when I first started the show. He was so clueless and the things he said were so incredibly stupid. But I'll admit it, he grew on me. His character development was so important for the show. I started to see the reasoning behind his outlandish actions and he soon became one of my favorite characters.
The Office has a little bit of everything: Humor, Romance, Drama, and lot and lots of cringe. I give The Office a 10/10 would recommend.