Hey y'all! Welcome to my stop for the Hear Our Voices book tour of Squad Goals by Erika J. Kendrick. Today I'll be sharing an exclusive interview with Erika and her answers to these questions are honestly so wholesome.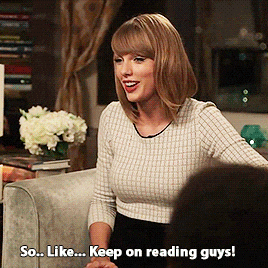 1. Squad Goals has a major focus on friendship, family, and a potential love interest. What message would you like young readers to take away from these relationships?
In the second grade, I learned a mini-lesson about loving myself when my birthday party morphed into a small disaster. After losing a few friends, the message was driven home that before anything—or anyone—I had to be true to myself. Many years later, that lesson is still epic. Friendships and love interests will fall in and out of our worlds, but wherever we go, there we are. Even with family, we have to find and protect our voice, our space, our heart. It's the only way we can come to the table complete. I've realized that it's when we are particularly whole and fully walking in our purpose that others can settle in like they belong, like they've been there all along.
2. Magic learns a lot of new things about herself and others over the course of the novel. What is something that you wish you'd known when you were Magic's age?
It is perfectly okay to not be okay! That's the exact message I wish I'd known when I was Magic's age. Whenever I write a letter to my younger self, I tell that clueless girl not to freak out over the things that seem life-ending. You know the stuff of tween angst: finding my place in my family, losing old friends that I thought I'd grow old with, and falling to pieces over crushes that never seemed to return my undying affection. That girl, that anxious perfectionist, would've needed to know that she was perfect just the way she was and that her efforts combatting life's middle and high school monsters wouldn't be in vain. She was a cool nerd and that turned out to be… perfectly okay. 
3. This is a novel aimed toward younger readers and Middle Grade has a special place in my heart, especially as someone with younger cousins in this age group. Why did you choose to focus on younger readers for this novel? Who is your ideal reader?
I've always had a soft spot for middle grade. In one of my past lives, I taught ninth grade and I remember always wanting to hang with the girls in 6th, 7th, or 8th. There's just something about those precious moments when they discover their voices and start to become their authentic selves. I believe we start becoming at this age: cultivating our interests, our friend groups, and yep, our supercrushes too (b.t.dubs, mine was Reginald Thomas). Shining a light on this demographic's challenges feels organic, especially as they're being exposed to so much more than I was at that age. Writing a story where they can see themselves reflected on the pages as they begin to deal with the big "stuff" like losing a parent, divorce, friendship heartbreak… it all seemed second nature to me. At the time, there was nothing else I wanted to write except their stories, and I've been obsessed ever since.
My ideal reader is someone who wants to feel something with every turn of the page: a laugh, a sweet sigh, maybe even a cry. That reader is someone who wants to cuddle up with a book and root for our adorably awkward Magic Olive Poindexter. That person might even have a pair of pom poms and a pack of Twizzlers beside them.
4. Not only is this book filled with Black Girl Magic, the main character is literally a Black girl named Magic. One of the things that drew me in for the synopsis was her nickname of Tragic Magic. Did you have any experiences with bullying growing up? What would you like to say to kids who may be going through a similar situation?
I haven't met anyone who wasn't bullied as a kid and I am no exception. When I was Magic's age, I was absolutely tragic—or at least I felt that way on the inside. I had big thick eyeglasses and braces and short, choppy bangs that barely covered my extra-long forehead. I thought I was the ugliest duckling, and yes, others let me know they felt the same way from time to time.
But if I'm being honest, I was my biggest bully. All the negative, lowkey abusive, self-talk was far more harmful than anything anyone else could've ever said to me, including Reginald Thomas who let me wear his gold chain only to take it back and give it to Kim (her last name doesn't really matter, now does it?!). Yeah, that middle school monster is a beast. But we get through it and I'm just hoping Magic gives girls all the love and gold chains they need to keep it pushin'.
5. Race plays an important role in Magic's story, especially with such an influential grandmother. As a former NBA cheerleader yourself, how has being a Black woman in cheer impacted you?
Being a Black woman in cheer has given me superpowers. I used the experience as inspo and have been writing about it in one format or another for years. I have scripts, an adult contemporary novel, and now a middle grade adventure with cheer as the glitzy backdrop. The superpower is taking lemons and making a whole lemonade business out of them. See, when I was a cheerleader, I was dealing with Bipolar Disorder and not quite ready to accept it, so my experience on the court wasn't all glammy pom poms and high kicks. In fact, it was painful and truly confusing.
But when I finally climbed out of that darkness and fought my mental monsters all the way to the pages of storytelling, it was beyond worth it. Despite my mental illness, it's always been about setting and achieving extraordinary goals, including professional cheerleading. That experience eventually provided the blueprint for Magic Olive Poindexter's journey through cheer camp at Planet Pom Poms, but also metaphorically for middle grade friendship, first love, and authentic joy. Today I can celebrate all of my experiences, especially cheerleading, because I know one thing for sure: it's perfectly okay to not be okay. And in case I forget, Magic Olive Poindexter is there to remind me of that every day!                      
Publisher: Little Brown and Co. Books for Young Readers
Release Date: April 6, 2021
Genre: Middle Grade Fiction
Camp is in session in this cheer-tastic middle-grade novel about making new friends, finding your place, and learning to embrace your inner Magic.
Magic Olive Poindexter has big shoes to fill. Her mother was a professional cheerleader, her father is a retired NBA legend, her big sister is the new face of the oh-so-glamorous Laker Girls, and her grandmother was the first black cheerleader ever on Valentine Middle School's HoneyBee cheer squad. Magic wants nothing more than to follow in their footsteps. But first, she has to survive Planet Pom Poms, the summer cheer camp where she'll audition for a spot on the HoneyBee squad. But with zero athletic ability and a group of mean girls who have her number, Tragic Magic is a long way from becoming the toe-touching cheerleader heroine she dreams of being.
Things start to look up when her best friend Cappie joins her at camp–until Cappie gets bitten by the popularity bug, that is. To make matters worse, Magic's crushing hard on football star Dallas Chase. Luckily, Magic's not alone: with the help of a new crew of fabulous fellow misfits and her Grammy Mae's vintage pom poms by her side, Tragic Magic might just survive–and even thrive–at cheer camp.
Bookshop | Amazon | Barnes & Noble  | 
Erika J. Kendrick is an acclaimed author, national speaker, and mental fitness junkie. She earned a psychology degree from Stanford University and an MBA in marketing and international business from the University of Illinois. Erika was an NBA cheerleader for the Chicago Bulls before writing her novel, Confessions of a Rookie Cheerleader (Random House, 2007). She penned Appetite (Random House, 2009), and The Accidental Escort (Cleis Press, 2010) shortly after. The celebrated author is currently finishing her memoir and touring nationally.
Instagram | Website