Hey y'all! A new month means new releases and March is looking really good. A few of these were actually supposed to be 2020 releases but were pushed back so we're finally getting them this year. There is definitely something for everyone here with a huge range of new releases.
I don't know about y'all, but seeing all these new releases from BIPOC in so many different genres gets me hyped up.
Release Date: March 2nd, 2021
Synopsis: Klara and the Sun, the first novel by Kazuo Ishiguro since he was awarded the Nobel Prize in Literature, tells the story of Klara, an Artificial Friend with outstanding observational qualities, who, from her place in the store, watches carefully the behavior of those who come in to browse, and of those who pass on the street outside. She remains hopeful that a customer will soon choose her.
Klara and the Sun is a thrilling book that offers a look at our changing world through the eyes of an unforgettable narrator, and one that explores the fundamental question: what does it mean to love?
In its award citation in 2017, the Nobel committee described Ishiguro's books as novels of great emotional force and said he has uncovered the abyss beneath our illusory sense of connection with the world.
Release Date: March 2nd, 2021
Synopsis: The long-awaited new novel from one of America's most highly regarded contemporary writers, The Committed follows the Sympathizer as he arrives in Paris as a refugee. There he and his blood brother Bon try to escape their pasts and prepare for their futures by turning their hands to capitalism in one of its purest forms: drug dealing. No longer in physical danger, but still inwardly tortured by his reeducation at the hands of his former best friend, and struggling to assimilate into a dominant culture, the Sympathizer is both charmed and disturbed by Paris. As he falls in with a group of left-wing intellectuals and politicians who frequent dinner parties given by his French Vietnamese "aunt," he finds not just stimulation for his mind but also customers for his merchandise–but the new life he is making has dangers he has not foreseen, from the oppression of the state, to the self-torture of addiction, to the seemingly unresolvable paradox of how he can reunite his two closest friends, men whose worldviews put them in absolute opposition.
Both literary thriller and brilliant novel of ideas, The Committed is a blistering portrayal of commitment and betrayal that will cement Viet Thanh Nguyen's position in the firmament of American letters.
Release Date: March 2nd, 2021
Synopsis: From #1 New York Times bestselling author Marie Lu comes a historical YA fantasy about a musical prodigy and the dangerous lengths she'll go to make history remember her—perfect for fans of Susanna Clarke and The Hazel Wood.
Two siblings. Two brilliant talents. But only one Mozart.
Born with a gift for music, Nannerl Mozart has just one wish—to be remembered forever. But even as she delights audiences with her masterful playing, she has little hope she'll ever become the acclaimed composer she longs to be. She is a young woman in 18th century Europe, and that means composing is forbidden to her. She will perform only until she reaches a marriageable age—her tyrannical father has made that much clear.
And as Nannerl's hope grows dimmer with each passing year, the talents of her beloved younger brother, Wolfgang, only seem to shine brighter. His brilliance begins to eclipse her own, until one day a mysterious stranger from a magical land appears with an irresistible offer. He has the power to make her wish come true—but his help may cost her everything.
In her first work of historical fiction, #1 New York Times bestselling author Marie Lu spins a lush, lyrically-told story of music, magic, and the unbreakable bond between a brother and sister.
Release Date: March 2nd, 2021
Synopsis: When a county initiative in the Piedmont of North Carolina forces the students at a mostly black public school on the east side to move across town to a nearly all-white high school on the west, the community rises in outrage. For two students, quiet and aloof Gee and headstrong Noelle, these divisions will extend far beyond their schooling. As their paths collide and overlap over the course of thirty years, their two seemingly disconnected families begin to form deeply knotted, messy ties that shape the trajectory of their lives.
On one side of the school integration debate is Jade, Gee's steely, single, black mother, grieving for her murdered partner, and determined for her son to have the best chance at a better life. On the other, is Noelle's enterprising mother, Lacey May, who refuses to see her half-Latina daughters as anything but white. The choices these mothers make will resound for years to come. And twenty years later, when Lacey's daughters return home to visit her in hospital, they're forced to confront the ways their parents' decisions continue to affect the life they live and the people they love.
What's Mine and Yours is a sweeping, rich tapestry of familial bond and identity, and a sharp, poignant look at the ways race affects even the closest of relationships. This is not just one love story, but many: It's the all-consuming volatile passion of young lovers and the quieter comfort of steady companionship; it's the often tenuous but unbreakable bond between siblings; and it's the unconditional love that runs between parent and child and encompasses adoration, contempt and forgiveness. With gorgeous prose, Naima Coster explores the unique organism that is every family: what breaks them apart and how they come back together.
Release Date: March 2nd, 2021
Synopsis: Reena Manji doesn't love her career, her single status, and most of all, her family inserting themselves into every detail of her life. But when caring for her precious sourdough starters, Reena can drown it all out. At least until her father moves his newest employee across the hall–with hopes that Reena will marry him.
But Nadim's not like the other Muslim bachelors-du-jour that her parents have dug up. If the Captain America body and the British accent weren't enough, the man appears to love eating her bread creations as much as she loves making them. She sure as hell would never marry a man who works for her father, but friendship with a neighbor is okay, right? And when Reena's career takes a nosedive, Nadim happily agrees to fake an engagement so they can enter a couples video cooking contest to win the artisan bread course of her dreams.
As cooking at home together brings them closer, things turn physical, but Reena isn't worried. She knows Nadim is keeping secrets, but it's fine— secrets are always on the menu where her family is concerned. And her heart is protected… she's not marrying the man. But even secrets kept for self preservation have a way of getting out, especially when meddling parents and gossiping families are involved.
Release Date: March 2nd, 2021
Synopsis: A compelling debut by a new voice in fantasy fiction, The Conductors features the magic and mystery of Jim Butcher's Dresden Files written with the sensibility and historical setting of Octavia Butler's Kindred: Introducing Hetty Rhodes, a magic-user and former conductor on the Underground Railroad who now solves crimes in post–Civil War Philadelphia.
As a conductor on the Underground Railroad, Hetty Rhodes helped usher dozens of people north with her wits and magic. Now that the Civil War is over, Hetty and her husband Benjy have settled in Philadelphia, solving murders and mysteries that the white authorities won't touch. When they find one of their friends slain in an alley, Hetty and Benjy bury the body and set off to find answers. But the secrets and intricate lies of the elites of Black Philadelphia only serve to dredge up more questions. To solve this mystery, they will have to face ugly truths all around them, including the ones about each other.
In this vibrant and original novel, Nicole Glover joins a roster of contemporary writers within fantasy, such as Victor LaValle and Zen Cho, who use speculative fiction to delve into important historical and cultural threads.
Yolk by Mary H.K. Choi
Release Date: March 2nd, 2021
Synopsis: From New York Times bestselling author Mary H.K. Choi comes a funny and emotional story about two estranged sisters and how far they'll go to save one of their lives—even if it means swapping identities.
Jayne and June Baek are nothing alike. June's three years older, a classic first-born, know-it-all narc with a problematic finance job and an equally soulless apartment (according to Jayne). Jayne is an emotionally stunted, self-obsessed basket case who lives in squalor, has egregious taste in men, and needs to get to class and stop wasting Mom and Dad's money (if you ask June). Once thick as thieves, these sisters who moved from Seoul to San Antonio to New York together now don't want anything to do with each other.
That is, until June gets cancer. And Jayne becomes the only one who can help her.
Flung together by circumstance, housing woes, and family secrets, will the sisters learn more about each other than they're willing to confront? And what if while helping June, Jayne has to confront the fact that maybe she's sick, too?
Release Date: March 2nd, 2021
Synopsis: A humorous and heartwarming bounce-to-the-beat underdog story about a young rapper whose rhymes help bring his community together.

Eleven-year-old Simon Barnes dreams of becoming a world-famous rapper that everyone calls Notorious D.O.G. But for now, he's just a Chicago fifth grader who's small for his age and afraid to use his voice.
Simon prefers to lay low at school and at home, even though he's constantly spitting rhymes in his head. But when his new teacher assigns the class an oral presentation on something that affects their community, Simon must face his fears.
With some help from an unexpected ally and his neighborhood crew, will Simon gain the confidence to rap his way to an A and prove that one kid can make a difference in his 'hood?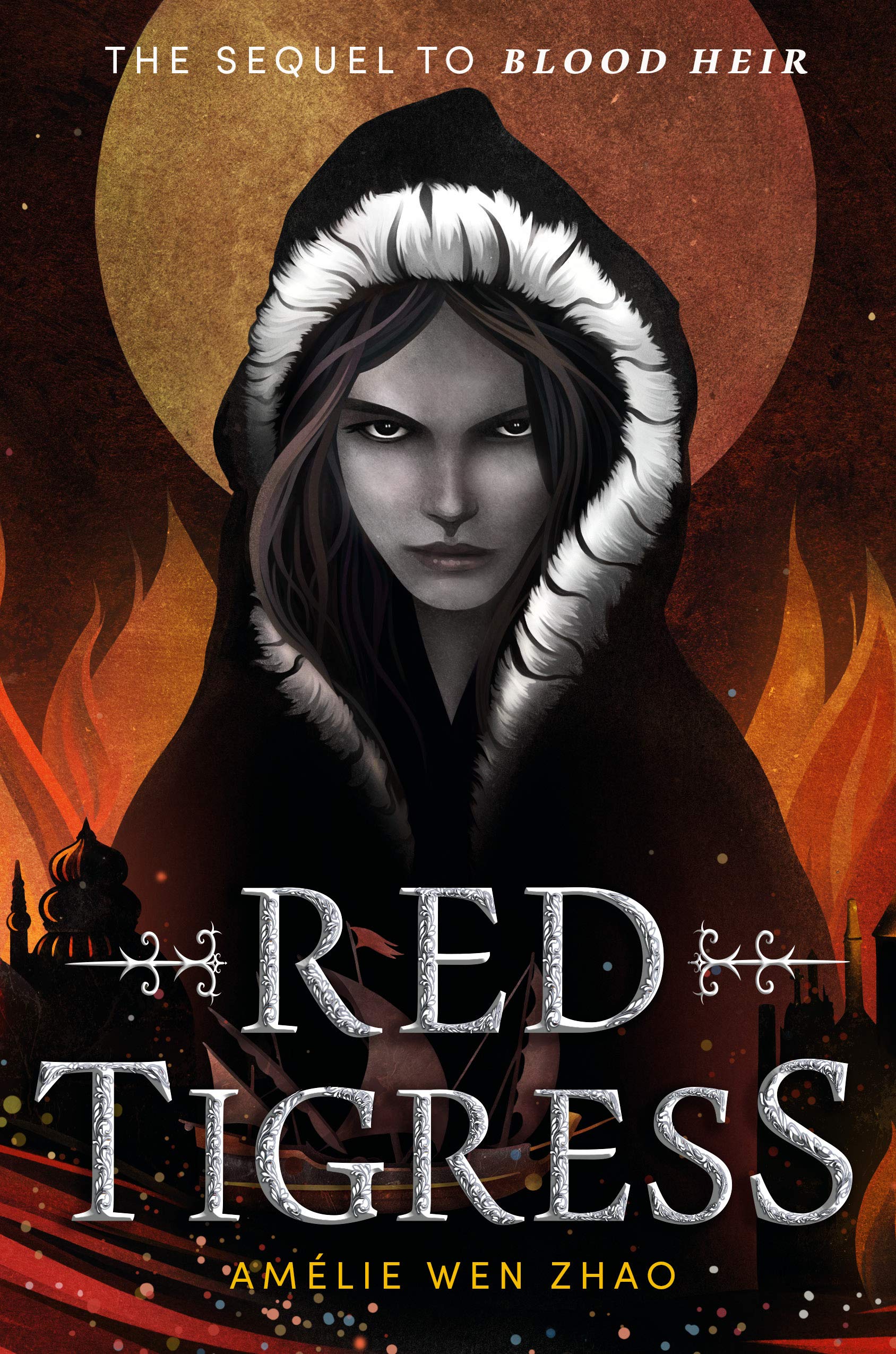 *Sequel*
Release Date: March 2nd, 2021
Synopsis: For fans of Children of Blood and Bone comes the sequel to Blood Heir. The second book in an epic fantasy series about a princess hiding a dark secret and the con man she must trust to clear her name for her father's murder.
Ana Mikhailov is the only surviving member of the royal family of Cyrilia. She has no army, no title, and no allies, and now she must find a way to take back the throne or risk the brutal retribution of the empress. Morganya is determined to establish a new world order on the spilled blood of non-Affinites. Ana is certain that Morganya won't stop until she kills them all.
Ana's only chance at navigating the dangerous world of her homeland means partnering with Ramson Quicktongue again. But the cunning crime lord has schemes of his own. For Ana to find an army, they must cross the Whitewaves to the impenetrable stone forts of Bregon. Only, no one can be certain what they will find there.
A dark power has risen. Will revolution bring peace–or will it only pave the streets in more blood.
Release Date: March 2nd, 2021
Synopsis: From the Hugo Award nominee S.B. Divya, Zero Dark Thirty meets The Social Network in this science fiction thriller about artificial intelligence, sentience, and labor rights in a near future dominated by the gig economy.
Welga Ramirez, executive bodyguard and ex-special forces, is about to retire early when her client is killed in front of her. It's 2095 and people don't usually die from violence. Humanity is entirely dependent on pills that not only help them stay alive, but allow them to compete with artificial intelligence in an increasingly competitive gig economy. Daily doses protect against designer diseases, flow enhances focus, zips and buffs enhance physical strength and speed, and juvers speed the healing process.
All that changes when Welga's client is killed by The Machinehood, a new and mysterious terrorist group that has simultaneously attacked several major pill funders. The Machinehood operatives seem to be part human, part machine, something the world has never seen. They issue an ultimatum: stop all pill production in one week.
Global panic ensues as pill production slows and many become ill. Thousands destroy their bots in fear of a strong AI takeover. But the US government believes the Machinehood is a cover for an old enemy. One that Welga is uniquely qualified to fight.
Welga, determined to take down the Machinehood, is pulled back into intelligence work by the government that betrayed her. But who are the Machinehood and what do they really want?
A thrilling and thought-provoking novel that asks: if we won't see machines as human, will we instead see humans as machines?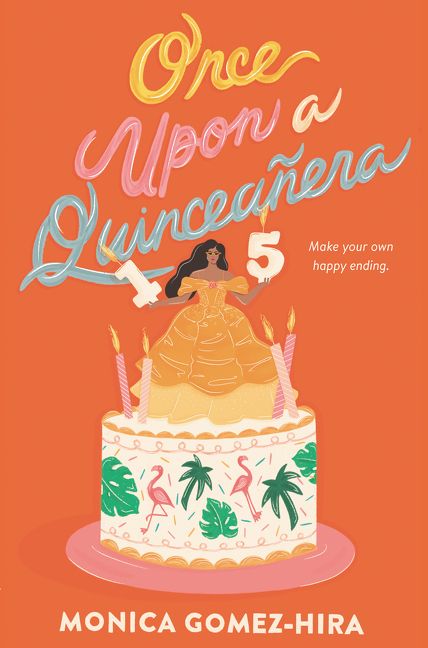 Release Date: March 2nd, 2021
Synopsis: Perfect for fans of Jenny Han and Jane the Virgin, this immediately accessible and irresistibly fun #ownvoices rom-com debut will spin readers into an unforgettable summer of late-night dancing, broken hearts, second chances, and telenovela twists.
Carmen Aguilar just wants to make her happily ever after come true. Except apparently "happily ever after" for Carmen involves being stuck in an unpaid summer internship. Now she has to perform as a party princess In a ball gown. During the summer. In Miami.
Fine. Except that's only the first misfortune in what's turning out to a summer of Utter Disaster.
But if Carmen can manage dancing in the blistering heat, fending off an oh-so-unfortunately attractive ex, and stopping her spoiled cousin from ruining her own quincea era–Carmen might just get that happily ever after–after all.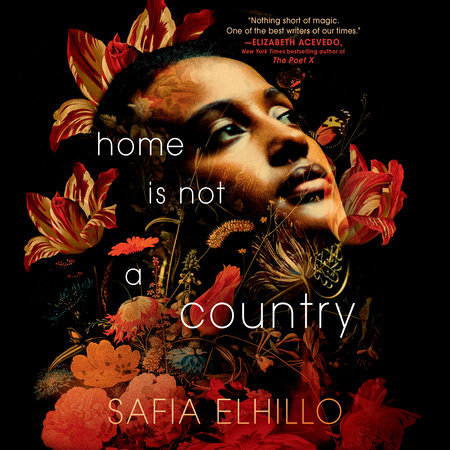 Release Date: March 2nd, 2021
Synopsis: A mesmerizing novel in verse about family, identity, and finding yourself in the most unexpected places–for fans of The Poet X, I Am Not Your Perfect Mexican Daughter, and Jason Reynolds.
Nima doesn't feel understood. By her mother, who grew up far away in a different land. By her suburban town, which makes her feel too much like an outsider to fit in and not enough like an outsider to feel like that she belongs somewhere else. At least she has her childhood friend Haitham, with whom she can let her guard down and be herself.Until she doesn't.
As the ground is pulled out from under her, Nima must grapple with the phantom of a life not chosen, the name her parents didn't give her at birth: Yasmeen. But that other name, that other girl, might just be more real than Nima knows. And more hungry.And the life Nima has, the one she keeps wishing were someone else's. . .she might have to fight for it with a fierceness she never knew she had.
Release Date: March 9th, 2021
Synopsis: In USA Today bestselling author Talia Hibbert's newest rom-com, the flightiest Brown sister crashes into the life of an uptight B&B owner and has him falling hard—literally.
Eve Brown is a certified hot mess. No matter how hard she strives to do right, her life always goes horribly wrong—so she's given up trying. But when her personal brand of chaos ruins an expensive wedding (someone had to liberate those poor doves), her parents draw the line. It's time for Eve to grow up and prove herself—even though she's not entirely sure how…
Jacob Wayne is in control. Always. The bed and breakfast owner's on a mission to dominate the hospitality industry—and he expects nothing less than perfection. So when a purple-haired tornado of a woman turns up out of the blue to interview for his open chef position, he tells her the brutal truth: not a chance in hell. Then she hits him with her car—supposedly by accident. Yeah, right.
Now his arm is broken, his B&B is understaffed, and the dangerously unpredictable Eve is fluttering around, trying to help. Before long, she's infiltrated his work, his kitchen—and his spare bedroom. Jacob hates everything about it. Or rather, he should. Sunny, chaotic Eve is his natural-born nemesis, but the longer these two enemies spend in close quarters, the more their animosity turns into something else. Like Eve, the heat between them is impossible to ignore—and it's melting Jacob's frosty exterior.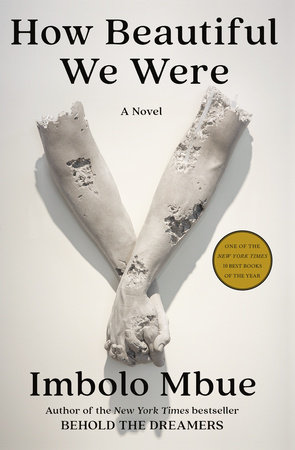 Release Date: March 9th, 2021
Synopsis: From the celebrated author of the New York Times bestseller Behold the Dreamers comes a sweeping, wrenching story about the collision of a small African village and an American oil company.
"A novel with the richness and power of a great contemporary fable, and a heroine for our time."–Sigrid Nunez, author of The Friend, winner of the National Book Award

We should have known the end was near.So begins Imbolo Mbue's powerful second novel, How Beautiful We Were. Set in the fictional African village of Kosawa, it tells of a people living in fear amid environmental degradation wrought by an American oil company. Pipeline spills have rendered farmlands infertile. Children are dying from drinking toxic water. Promises of cleanup and financial reparations to the villagers are made–and ignored. The country's government, led by a brazen dictator, exists to serve its own interests. Left with few choices, the people of Kosawa decide to fight back. Their struggle will last for decades and come at a steep price.
Told from the perspective of a generation of children and the family of a girl named Thula who grows up to become a revolutionary, How Beautiful We Were is a masterful exploration of what happens when the reckless drive for profit, coupled with the ghost of colonialism, comes up against one community's determination to hold on to its ancestral land and a young woman's willingness to sacrifice everything for the sake of her people's freedom.
Release Date: March 9th, 2021
Synopsis: Everyone in school knows about Locker 89. If you slip a letter in outlining your relationship woes, along with a fiver, an anonymous source will email you with the best advice you've ever gotten.
Darcy Phillips, a quiet, sweet junior, is safe in the knowledge no one knows she's the genius behind locker 89. Until Brougham, a senior, catches her.
The deal Brougham offers is tempting: in exchange for his silence–and a generous coach's fee to sweeten the deal–Darcy can become Brougham's personal dating coach to help him get his ex-girlfriend back.
And as for Darcy, well, she has a fairly good reason to want to keep her anonymity. Because she has another secret. Not too long ago, she abused locker 89 to sabotage the budding romance of her best friend, Brooke. Brooke, who Darcy's been in love with for a year now.
Yeah. Brooke can't find out about that. No matter what.
Release Date: March 9th, 2021
Synopsis: In the companion novel to the beloved and award-winning Amina's Voice, Amina once again uses her voice to bridge the places, people, and communities she loves–this time across continents.
It's the last few days of her vacation in Pakistan, and Amina has loved every minute of it. The food, the shops, the time she's spent with her family–all of it holds a special place in Amina's heart. Now that the school year is starting again, she's sad to leave, but also excited to share the wonders of Pakistan with her friends back in Greendale.
After she's home, though, her friends don't seem overly interested in her trip. And when she decides to do a presentation on Pakistani hero Malala Yousafzai, her classmates focus on the worst parts of the story. How can Amina share the beauty of Pakistan when no one wants to listen?
Release Date: March 9th, 2021
Synopsis: Meet the Flyy Girls. The group of girls who seem like they can get away with anything. Veteran author Ashley Woodfolk pens a gorgeous and dynamic series of four Harlem highschoolers, each facing a crossroads of friendship, family, and love.
There are only three things that matter to Noelle Lee: her family, school, and the cello. She doesn't care if people see her as selfish or mean because she knows she has her priorities in order. That's why when her dad loses his job, Noelle doesn't hesitate to work more hours at her grandparents' restaurant. Seeing her girls and dealing with her ex-boyfriend have to take a backseat so she can help her family and prepare for her school's fall showcase. But things get more complicated when Noelle realizes she can't stop thinking about Tobyn, one of the other Flyy Girls. With her bad attitude getting even worse, Noelle starts to wonder if working hard even matters, especially if she can't keep her life from falling apart around her.
With simply stated text and compelling characters, Flyy Girls is a series that's perfect for readers of any level.
Release Date: March 9th, 2021
Synopsis: Fans of Sandhya Menon, Erika Sanchez and Jandy Nelson will identify with this luminous story of a young artist grappling with first love, family boundaries and the complications of a cross-cultural relationship.
Rani Kelkar has never lied to her parents, until she meets Oliver. The same qualities that draw her in–his tattoos, his charisma, his passion for art–make him her mother's worst nightmare.
They begin dating in secret, but when Oliver's troubled home life unravels, he starts to ask more of Rani than she knows how to give, desperately trying to fit into her world, no matter how high the cost. When a twist of fate leads Rani from Evanston, Illinois to Pune, India for a summer, she has a reckoning with herself–and what's really brewing beneath the surface of her first love.
Winner of SCBWI's Emerging Voices award, Anuradha D. Rajurkar takes an honest look at the ways cultures can clash in an interracial relationship. Braiding together themes of sexuality, artistic expression, and appropriation, she gives voice to a girl claiming ownership of her identity, one shattered stereotype at a time.
Release Date: March 16th, 2021
Synopsis: Even with a step-by-step plan, these fake fiances might accidentally fall for each other in this hilarious, heartfeltromantic comedy from the author of The Marriage Game.
Daisy Patel is a software engineer who understands lists and logic better than bosses and boyfriends. With her life all planned out, and no interest in love, the one thing she can't give her family is the marriage they expect. Left with few options, she asks her childhood crush to be her decoy fiance.
Liam Murphy is a venture capitalist with something to prove. When he learns that his inheritance is contingent on being married, he realizes his best friend's little sister has the perfect solution to his problem. A marriage of convenience will get Daisy's matchmaking relatives off her back and fulfill the terms of his late grandfather's will. If only he hadn't broken her tender teenage heart nine years ago…
Sparks fly when Daisy and Liam go on a series of dates to legitimize their fake relationship. Too late, they realize that very little is convenient about their arrangement. History and chemistry aren't about to follow the rules of this engagement.
Release Date: March 16th, 2021
Synopsis: In Firekeeper's Daughter, debut author Angeline Boulley crafts a groundbreaking YA thriller about a Native teen who must root out the corruption in her community, for readers of Angie Thomas and Tommy Orange.
As a biracial, unenrolled tribal member and the product of a scandal, eighteen-year-old Daunis Fontaine has never quite fit in, both in her hometown and on the nearby Ojibwe reservation. Daunis dreams of studying medicine, but when her family is struck by tragedy, she puts her future on hold to care for her fragile mother.
The only bright spot is meeting Jamie, the charming new recruit on her brother Levi's hockey team. Yet even as Daunis falls for Jamie, certain details don't add up and she senses the dashing hockey star is hiding something. Everything comes to light when Daunis witnesses a shocking murder, thrusting her into the heart of a criminal investigation.
Reluctantly, Daunis agrees to go undercover, but secretly pursues her own investigation, tracking down the criminals with her knowledge of chemistry and Ojibwe traditional medicine. But the deceptions–and deaths–keep piling up and soon the threat strikes too close to home.
Now, Daunis must learn what it means to be a strong Anishinaabe kwe (Ojibwe woman) and how far she'll go to protect her community, even if it tears apart the only world she's ever known.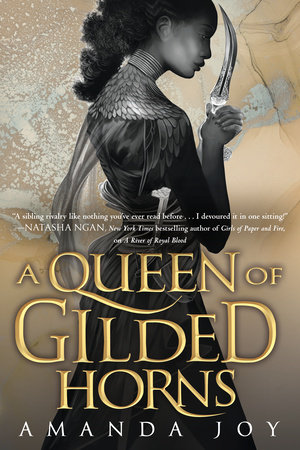 Release Date: March 16th, 2021
Synopsis: On the run and desperate for answers, Eva and her friends have fled Ternain. With them they have brought captive Isa who is chained and magicked to prevent her from making trouble. Their lives bonded after the Entwining ceremony, each sister's life is now in the other's hand. Having fled to the northern part of the Arym Plain, Eva hopes she might find her father's family and learn more of his plan to unite the country. However, the welcome she receives at her father's ancestral home puts her at death's door, and leaves more questions than answers. Without Baccha to guide and train her magick, Eva must find a way not only to survive her own metamorphosis, but to unite all the people of Myre, including her sister, before it is too late.
Release Date: March 16th, 2021
Synopsis: An unforgettable story of trauma and healing, told in achingly beautiful prose with great tenderness and care. —#1 New York Times-bestselling author Karen M. McManus
When two teens discover that they were both sexually assaulted at the same party, they develop a cautious friendship through her family's possibly-magical pasteler a, his secret forest of otherworldly trees, and the swallows returning to their hometown, in Anna-Marie McLemore's The Mirror Season…
Graciela Cristales' whole world changes after she and a boy she barely knows are assaulted at the same party. She loses her gift for making enchanted pan dulce. Neighborhood trees vanish overnight, while mirrored glass appears, bringing reckless magic with it. And Ciela is haunted by what happened to her, and what happened to the boy whose name she never learned.
But when the boy, Lock, shows up at Ciela's school, he has no memory of that night, and no clue that a single piece of mirrored glass is taking his life apart. Ciela decides to help him, which means hiding the truth about that night. Because Ciela knows who assaulted her, and him. And she knows that her survival, and his, depend on no one finding out what really happened.
Empress of Flames by Mimi Yu
*Sequel*
Release Date: March 16th, 2021
Synopsis: Princess Lu knows that the throne of the Empire of the First Flame rightfully belongs to her. After all, she is the late Emperor's firstborn and has trained for the role all her life. And she can't forget made a promise to shapeshifter Nok, the boy she came to love, to win justice for his now powerless people. But even with an army at her side, Lu will need to face down a major obstacle: the current sitting Empress, her once beloved younger sister, Min.
Princess Min used to live in Lu's shadow. But now she can control a powerful, ancient magic, and she's determined to use it to forge her own path and a strong future for the Empire, even if that means making enemies in court. But Min's magic isn't entirely under her control, and she must learn how to tame it before it consumes her . . . and the entire realm.
Lu and Min are set for a confrontation that can't be stopped. But the Empire faces threats greater than their rivalry, and even if they choose to stand together, it could cost them both the throne-or their lives.
Release Date: March 23rd, 2021
Synopsis: When children go missing, people want answers. When children go missing in the small coastal town of Astoria, people look to Wendy for answers.
It's been five years since Wendy and her two brothers went missing in the woods, but when the town's children start to disappear, the questions surrounding her brothers' mysterious circumstances are brought back into light. Attempting to flee her past, Wendy almost runs over an unconscious boy lying in the middle of the road, and gets pulled into the mystery haunting the town.
Peter, a boy she thought lived only in her stories, claims that if they don't do something, the missing children will meet the same fate as her brothers. In order to find them and rescue the missing kids, Wendy must confront what's waiting for her in the woods.
Release Date: March 23rd, 2021
Synopsis: In a political fantasy unlike any other, debut author C. L. Clark spins an epic tale of rebellion, espionage, and military might on the far outreaches of a crumbling desert empire.
Touraine is a soldier. Stolen as a child and raised to kill and die for the empire, her only loyalty is to her fellow conscripts. But now, her company has been sent back to her homeland to stop a rebellion, and the ties of blood may be stronger than she thought.
Luca needs a turncoat. Someone desperate enough to tiptoe the bayonet's edge between treason and orders. Someone who can sway the rebels toward peace, while Luca focuses on what really matters: getting her uncle off her throne.
Through assassinations and massacres, in bedrooms and war rooms, Touraine and Luca will haggle over the price of a nation. But some things aren't for sale.
Release Date: March 23rd, 2021
Synopsis: From National Book Award-nominated writer Andrea Lee, an epic, gorgeously evocative novel aboutlove and identity, following two decades in the marriage between an African American professor and her wealthy Italian husband as it unfolds on the remote and mysterious island of Madagascar.
Shay is surprised when her husband Senna declares his intention to build her a spectacular dream house on an idyllic beach in the tropical island nation of Madagascar.
But the Red Island House casts a spell from the moment she sees it, and before she knows it Shay has become the somewhat reluctant mistress of a sprawling household, caught between her privileged American upbringing and education, and her connection to the continent of her ancestors.
At first, she's content to be an observer of the passionate affairs and fierce ambitions and rivalries around her. But as she and her husband raise children and establish their own rituals on the island, Shay finds herself drawn ever deeper into an extraordinary place with its own laws and logic, a provocative paradise full of magic and myth whose fraught colonial legacy continues to reverberate. Soon the collision of cultures comes right to Shay's door, forcing her to make a life-altering decision.
A sweeping novel about marriage and loyalty, identity and heritage, fate and freedom, Red Island House reintroduces readers to a powerhouse literary voice and an extravagantly lush, enchanted world.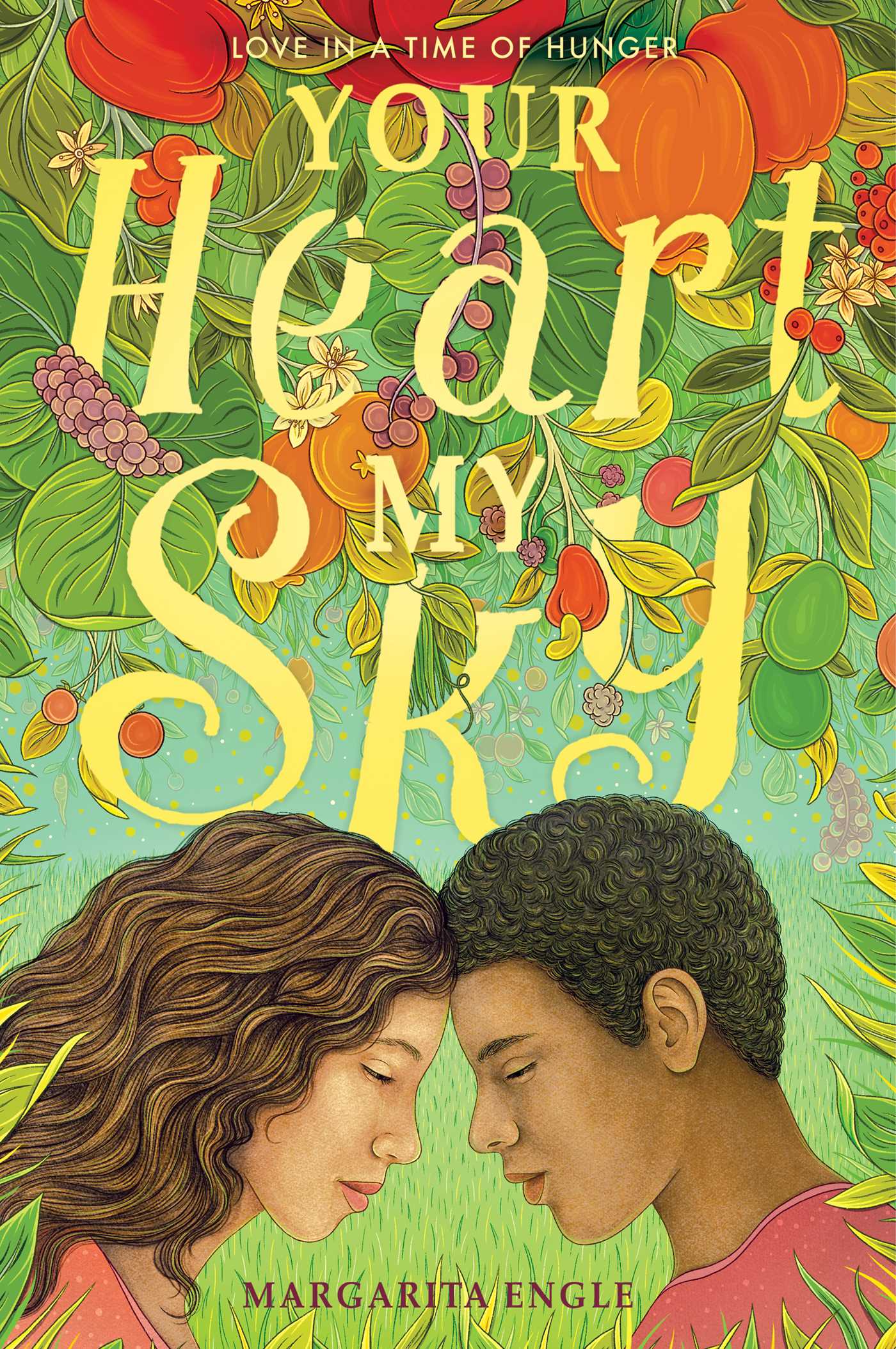 Release Date: March 23rd, 2021
Synopsis: Acclaimed author Margarita Engle tells a painful, poignant story of love in a time of hunger inspired by her own family's struggles during a dark period in Cuba's history.
The people of Cuba are living in el periodo especial en tiempos de paz—the special period in times of peace. That's what the government insists that this era must be called, but the reality behind these words is starvation.
Liana is struggling to find enough to eat. Yet hunger has also made her brave: she finds the courage to skip a summer of so-called volunteer farm labor, even though she risks government retribution. Nearby, a quiet, handsome boy named Amado also refuses to comply, so he wanders alone, trying to discover rare sources of food.
A chance encounter with an enigmatic dog brings Liana and Amado together. United in hope and hunger, they soon discover that their feelings for each other run deep. Love can feed their souls and hearts—but is it enough to withstand el periodo especial?
Bruised by Tanya Boteju
Release Date: March 23rd, 2021
Synopsis: Whip It meets We Are Okay in this vibrant coming-of-age story, about a teen girl navigates first love, identity, and grief when she immerses herself in the colorful, brutal, beautiful world of roller derby–from the acclaimed author of Kings, Queens, and In-Betweens.
To Daya Wijesinghe, a bruise is a mixture of comfort and control. Since her parents died in an accident she survived, bruises have become a way to keep her pain on the surface of her skin so she doesn't need to deal with the ache deep in her heart.
So when chance and circumstances bring her to a roller derby bout, Daya is hooked. Yes, the rules are confusing and the sport seems to require the kind of teamwork and human interaction Daya generally avoids. But the opportunities to bruise are countless, and Daya realizes that if she's going to keep her emotional pain at bay, she'll need all the opportunities she can get.
The deeper Daya immerses herself into the world of roller derby, though, the more she realizes it's not the simple physical pain-fest she was hoping for. Her rough-and-tumble teammates and their fans push her limits in ways she never imagined, bringing Daya to big truths about love, loss, strength, and healing.
Release Date: March 30th, 2021
Synopsis: A sweeping, masterful debut about a daughter's fateful choice, a mother motivated by her own past, and a family legacy that begins in Cuba before either of them were born
In present-day Miami, Jeanette is battling addiction. Daughter of Carmen, a Cuban immigrant, she is determined to learn more about her family history from her reticent mother and makes the snap decision to take in the daughter of a neighbor detained by ICE. Carmen, still wrestling with the trauma of displacement, must process her difficult relationship with her own mother while trying to raise a wayward Jeanette. Steadfast in her quest for understanding, Jeanette travels to Cuba to see her grandmother and reckon with secrets from the past destined to erupt.
From 19th-century cigar factories to present-day detention centers, from Cuba to Mexico, Gabriela Garcia's Of Women and Salt is a kaleidoscopic portrait of betrayals–personal and political, self-inflicted and those done by others–that have shaped the lives of these extraordinary women. A haunting meditation on the choices of mothers, the legacy of the memories they carry, and the tenacity of women who choose to tell their stories despite those who wish to silence them, this is more than a diaspora story; it is a story of America's most tangled, honest, human roots.
Release Date: March 30th, 2021
Synopsis: Ordinary People meets Chicago the musical as played out in the city's Black Belt, Wild Women and the Blues is a mainstream historical fiction novel that weaves the stories of a grieving film student in 2015 and an ambitious chorus girl in 1925 in a tale of history, love, and secrets that only family can define.
1925: Chicago is the jazz capital of the world, and the Dreamland Caf is the ritziest black-and-tan club in town. Honoree Dalcour is a sharecropper's daughter, willing to work hard and dance every night on her way to the top. Dreamland offers a path to the good life, socializing with celebrities like Louis Armstrong and filmmaker Oscar Micheaux. But Chicago is also awash in bootleg whiskey, gambling, and gangsters. And a young woman driven by ambition might risk more than she can stand to lose.
2015: Film student Sawyer Hayes arrives at the bedside of 110-year-old Honoree Dalcour, still reeling from a devastating loss that has taken him right to the brink. Sawyer has rested all his hope on this frail but formidable woman, the only living link to the legendary Oscar Micheaux. If he's right–if she can fill in the blanks in his research, perhaps he can complete his thesis and begin a new chapter in his life. But the links Honoree makes are not ones he's expecting…
Piece by piece, Honoree reveals her past and her secrets, while Sawyer fights tooth and nail to keep his. It's a story of courage and ambition, hot jazz and illicit passions. And as past meets present, for Honoree, it's a final chance to be truly heard and seen before it's too late. No matter the cost…
Release Date: March 30th, 2021
Synopsis: A poignant fictional oral history of the beloved rock 'n' roll duo who shot to fame in the 1970s New York, and the dark, fraught secret that lies at the peak of their stardom.
Opal is a fiercely independent young woman pushing against the grain in her style and attitude, Afro-punk before that term existed. Coming of age in Detroit, she can't imagine settling for a 9-to-5 job—despite her unusual looks, Opal believes she can be a star. So when the aspiring British singer/songwriter Neville Charles discovers her at a bar's amateur night, she takes him up on his offer to make rock music together for the fledgling Rivington Records.
In early seventies New York City, just as she's finding her niche as part of a flamboyant and funky creative scene, a rival band signed to her label brandishes a Confederate flag at a promotional concert. Opal's bold protest and the violence that ensues set off a chain of events that will not only change the lives of those she loves, but also be a deadly reminder that repercussions are always harsher for women, especially black women, who dare to speak their truth.
Decades later, as Opal considers a 2016 reunion with Nev, music journalist S. Sunny Shelton seizes the chance to curate an oral history about her idols. Sunny thought she knew most of the stories leading up to the cult duo's most politicized chapter. But as her interviews dig deeper, a nasty new allegation from an unexpected source threatens to blow up everything.
Provocative and chilling, The Final Revival of Opal & Nev features a backup chorus of unforgettable voices, a heroine the likes of which we've not seen in storytelling, and a daring structure, and introduces a bold new voice in contemporary fiction.
Libertie by Kaitlyn Greenidge
Release Date: March 30th, 2021
Synopsis: "Pure brilliance. So much will be written about Kaitlyn Greenidge's Libertie—how it blends history and magic into a new kind of telling, how it spins the past to draw deft circles around our present—but none of it will measure up to the singular joy of reading this book." —Mira Jacob, author of Good Talk  
The critically acclaimed and Whiting Award–winning author of We Love You, Charlie Freeman returns with an unforgettable story about the meaning of freedom.

Coming of age as a free-born Black girl in Reconstruction-era Brooklyn, Libertie Sampson was all too aware that her purposeful mother, a practicing physician, had a vision for their future together: Libertie would go to medical school and practice alongside her. But Libertie, drawn more to music than science, feels stifled by her mother's choices and is hungry for something else—is there really only one way to have an autonomous life? And she is constantly reminded that, unlike her mother
who can pass, Libertie has skin that is too dark. When a young man from Haiti proposes to Libertie and promises she will be his equal on the island, she accepts, only to discover that she is still subordinate to him and all men. As she tries to parse what freedom actually means for a Black woman, Libertie struggles with where she might find it—for herself and for generations to come.

Inspired by the life of one of the first Black female doctors in the United States and rich with historical detail, Kaitlyn Greenidge's new novel resonates in our times and is perfect for readers of Brit Bennett, Min Jin Lee, and Yaa Gyasi.
This post includes affiliate links to Bookshop. Using my affiliate link is one way you can support my page. It doesn't change the price of the book in any way but I would get a small percentage of the sale (which I would then use to buy more books from indie booksellers.)