Hey y'all! I've mentioned before that I'm starting to get into fantasy and I'm excited to read more after finishing Raybearer last month. In honor of this newfound interest and Black History Month, I've decided to put together this list of fantasy books by Black authors. This is by no means an extensive list, just a few books I've seen around, several of which my friends have recommended I read.
I've separated this list into age categories so if you're looking for fantasy for a range of readers, this list is for you.
Middle Grade Fantasy
These books are perfect for younger readers, marketed toward ages 8 to 12, but that doesn't mean adults and teens can't enjoy them too. A couple of these have been on my TBR since I heard about their release so I definitely want to get to them this year.
Synopsis: Seventh-grader Tristan Strong feels anything but strong ever since he failed to save his best friend when they were in a bus accident together. All he has left of Eddie is the journal his friend wrote stories in. Tristan is dreading the month he's going to spend on his grandparents' farm in Alabama, where he's being sent to heal from the tragedy. But on his first night there, a sticky creature shows up in his bedroom and steals Eddie's journal. Tristan chases after it-–is that a doll?-–and a tug-of-war ensues between them underneath a Bottle Tree. In a last attempt to wrestle the journal out of the creature's hands, Tristan punches the tree, accidentally ripping open a chasm into the MidPass, a volatile place with a burning sea, haunted bone ships, and iron monsters that are hunting the inhabitants of this world. Tristan finds himself in the middle of a battle that has left black American gods John Henry and Brer Rabbit exhausted. In order to get back home, Tristan and these new allies will need to entice the god Anansi, the Weaver, to come out of hiding and seal the hole in the sky. But bartering with the trickster Anansi always comes at a price. Can Tristan save this world before he loses more of the things he loves?
Synopsis: Quinton Peters was the golden boy of the Rosewood low-income housing projects, receiving full scholarship offers to two different Ivy League schools. When he mysteriously goes missing, his little sister, 13-year-old Amari Peters, can't understand why it's not a bigger deal. Why isn't his story all over the news? And why do the police automatically assume he was into something illegal?
Then Amari discovers a ticking briefcase in her brother's old closet. A briefcase meant for her eyes only. There was far more to Quinton, it seems, than she ever knew. He's left her a nomination for a summer tryout at the secretive Bureau of Supernatural Affairs. Amari is certain the answer to finding out what happened to him lies somewhere inside, if only she can get her head around the idea of mermaids, dwarves, yetis and magicians all being real things, something she has to instantly confront when she is given a weredragon as a roommate.
Amari must compete against some of the nation's wealthiest kids—who've known about the supernatural world their whole lives and are able to easily answer questions like which two Great Beasts reside in the Atlantic Ocean and how old is Merlin? Just getting around the Bureau is a lesson alone for Amari with signs like 'Department of Hidden Places this way, or is it?' If that all wasn't enough, every Bureau trainee has a talent enhanced to supernatural levels to help them do their jobs – but Amari is given an illegal ability. As if she needed something else to make her stand out.
With an evil magician threatening the whole supernatural world, and her own classmates thinking she is an enemy, Amari has never felt more alone. But if she doesn't pass the three tryouts, she may never find out what happened to Quinton.
Synopsis: "A poignant, necessary entry into the children's literary canon, Root Magic brings to life the history and culture of Gullah people while highlighting the timeless plight of Black Americans. Add in a fun, magical adventure and you get everything I want in a book "–Justina Ireland, New York Times bestselling author of Dread Nation
Debut author Eden Royce arrives with a wondrous story of love, bravery, friendship, and family, filled to the brim with magic great and small.
It's 1963, and things are changing for Jezebel Turner. Her beloved grandmother has just passed away. The local police deputy won't stop harassing her family. With school integration arriving in South Carolina, Jez and her twin brother, Jay, are about to begin the school year with a bunch of new kids. But the biggest change comes when Jez and Jay turn eleven– and their uncle, Doc, tells them he's going to train them in rootwork.
Jez and Jay have always been fascinated by the African American folk magic that has been the legacy of their family for generations–especially the curious potions and powders Doc and Gran would make for the people on their island. But Jez soon finds out that her family's true power goes far beyond small charms and elixirs…and not a moment too soon. Because when evil both natural and supernatural comes to show itself in town, it's going to take every bit of the magic she has inside her to see her through.
Synopsis: After her father goes missing, 12-year-old Maya uncovers that he is the keeper of the gateway between our world and The Dark. To find her father, she'll need to unlock her own powers and fight a horde of creatures set on starting a war. Stranger Things meets Percy Jackson set on the south side of Chicago.
Synopsis: One of our most iconic childhood games receives a creepy twist as it becomes the gateway to a nightmare world.
I went up the hill, the hill was muddy, stomped my toe and made it bloody, should I wash it?
Justin knows that something is wrong with his best friend.Zee went missing for a year. And when he came back, he was . . . different. Nobody knows what happened to him. At Zee's welcome home party, Justin and the neighborhood crew play Hide and Seek. But it goes wrong. Very wrong.
One by one, everyone who plays the game disappears, pulled into a world of nightmares come to life. Justin and his friends realize this horrible place is where Zee had been trapped. All they can do now is hide from the Seeker.
Young Adult Fantasy
I know there are a ton of fantasy books in YA and a lot more by Black authors are coming out so this is by no means ALL of the YA Fantasy by Black authors but these are 8 that have caught my eye. They're all so beautiful and I honestly can't get enough of these Black girls on book covers.
Synopsis: The first in an immersive fantasy duology inspired by West African folklore in which a grieving crown princess and a desperate refugee find themselves on a collision course to murder each other despite their growing attraction—from debut author Roseanne A. Brown. Perfect for fans of Tomi Adeyemi, Renée Ahdieh, and Sabaa Tahir.
For Malik, the Solstasia festival is a chance to escape his war-stricken home and start a new life with his sisters in the prosperous desert city of Ziran. But when a vengeful spirit abducts Malik's younger sister, Nadia, as payment into the city, Malik strikes a fatal deal—kill Karina, Crown Princess of Ziran, for Nadia's freedom.
But Karina has deadly aspirations of her own. Her mother, the Sultana, has been assassinated; her court threatens mutiny; and Solstasia looms like a knife over her neck. Grief-stricken, Karina decides to resurrect her mother through ancient magic . . . requiring the beating heart of a king. And she knows just how to obtain one: by offering her hand in marriage to the victor of the Solstasia competition.
When Malik rigs his way into the contest, they are set on a heart-pounding course to destroy each other. But as attraction flares between them and ancient evils stir, will they be able to see their tasks to the death?
Synopsis: Tavia is already at odds with the world, forced to keep her siren identity under wraps in a society that wants to keep her kind under lock and key. Never mind she's also stuck in Portland, Oregon, a city with only a handful of black folk and even fewer of those with magical powers. At least she has her bestie Effie by her side as they tackle high school drama, family secrets, and unrequited crushes.
But everything changes in the aftermath of a siren murder trial that rocks the nation; the girls' favorite Internet fashion icon reveals she's also a siren, and the news rips through their community. Tensions escalate when Effie starts being haunted by demons from her past, and Tavia accidentally lets out her magical voice during a police stop. No secret seems safe anymore—soon Portland won't be either.
Synopsis: Filled with mystery and an intriguingly rich magic system, Tracy Deonn's YA contemporary fantasy Legendborn offers the dark allure of City of Bones with a modern-day twist on a classic legend and a lot of Southern Black Girl Magic.
After her mother dies in an accident, sixteen-year-old Bree Matthews wants nothing to do with her family memories or childhood home. A residential program for bright high schoolers at UNC–Chapel Hill seems like the perfect escape—until Bree witnesses a magical attack her very first night on campus.
A flying demon feeding on human energies.
A secret society of so called "Legendborn" students that hunt the creatures down.
And a mysterious teenage mage who calls himself a "Merlin" and who attempts—and fails—to wipe Bree's memory of everything she saw.
The mage's failure unlocks Bree's own unique magic and a buried memory with a hidden connection: the night her mother died, another Merlin was at the hospital. Now that Bree knows there's more to her mother's death than what's on the police report, she'll do whatever it takes to find out the truth, even if that means infiltrating the Legendborn as one of their initiates.
She recruits Nick, a self-exiled Legendborn with his own grudge against the group, and their reluctant partnership pulls them deeper into the society's secrets—and closer to each other. But when the Legendborn reveal themselves as the descendants of King Arthur's knights and explain that a magical war is coming, Bree has to decide how far she'll go for the truth and whether she should use her magic to take the society down—or join the fight.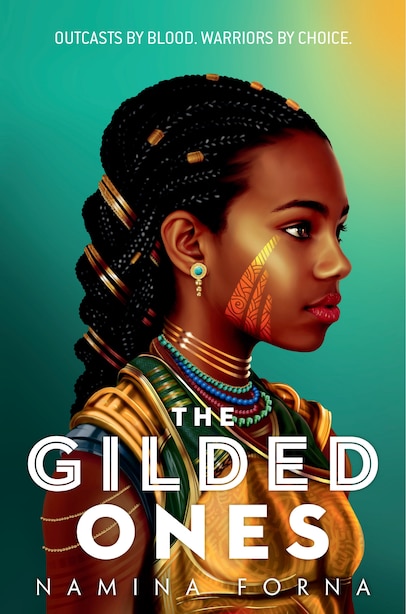 Synopsis: In this world, girls are outcasts by blood and warriors by choice.
Sixteen-year-old Deka lives in fear and anticipation of the blood ceremony that will determine whether she will become a member of her village. Already different from everyone else because of her unnatural intuition, Deka prays for red blood so she can finally feel like she belongs.
But on the day of the ceremony, her blood runs gold, the color of impurity-and Deka knows she will face a consequence worse than death.
Then a mysterious woman comes to her with a choice: stay in the village and submit to her fate, or leave to fight for the emperor in an army of girls just like her. They are called alaki-near-immortals with rare gifts. And they are the only ones who can stop the empire's greatest threat.
Knowing the dangers that lie ahead yet yearning for acceptance, Deka decides to leave the only life she's ever known. But as she journeys to the capital to train for the biggest battle of her life, she will discover that the great walled city holds many surprises. Nothing and no one are quite what they seem to be-not even Deka herself.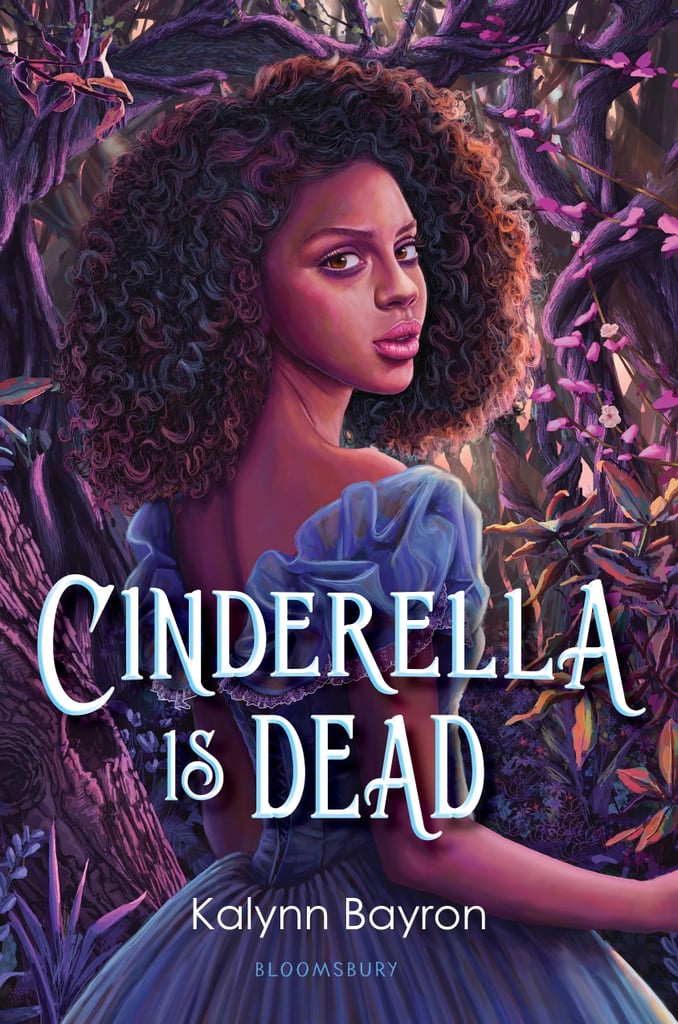 Synopsis: It's 200 years after Cinderella found her prince, but the fairy tale is over. Teen girls are now required to appear at the Annual Ball, where the men of the kingdom select wives based on a girl's display of finery. If a suitable match is not found, the girls not chosen are never heard from again.
Sixteen-year-old Sophia would much rather marry Erin, her childhood best friend, than parade in front of suitors. At the ball, Sophia makes the desperate decision to flee, and finds herself hiding in Cinderella's mausoleum. There, she meets Constance, the last known descendant of Cinderella and her step sisters. Together they vow to bring down the king once and for all–and in the process, they learn that there's more to Cinderella's story than they ever knew . . .
This fresh take on a classic story will make readers question the tales they've been told, and root for girls to break down the constructs of the world around them.
Expected Release: April 20th, 2021
Synopsis: This Jamaican-inspired fantasy debut about two enemy witches who must enter into a deadly alliance to take down a common enemy has the twisted cat-and-mouse of Killing Eve with the richly imagined fantasy world of Furyborn and Ember in the Ashes.
Divided by their order. United by their vengeance.
Iraya has spent her life in a cell, but every day brings her closer to freedom—and vengeance.
Jazmyne is the Queen's daughter, but unlike her sister before her, she has no intention of dying to strengthen her mother's power.
Sworn enemies, these two witches enter a precarious alliance to take down a mutual threat. But power is intoxicating, revenge is a bloody pursuit, and nothing is certain—except the lengths they will go to win this game.
"A thundering waterfall of magic, vengeance and intrigue." —Samantha Shannon, New York Times & Sunday Times bestselling author of The Priory of the Orange Tree and The Bone Season.
Synopsis: Magic has a price—if you're willing to pay.
Born into a family of powerful witchdoctors, Arrah yearns for magic of her own. But each year she fails to call forth her ancestral powers, while her ambitious mother watches with growing disapproval.
There's only one thing Arrah hasn't tried, a deadly last resort: trading years of her own life for scraps of magic. Until the Kingdom's children begin to disappear, and Arrah is desperate to find the culprit.
She uncovers something worse. The long-imprisoned Demon King is stirring. And if he rises, his hunger for souls will bring the world to its knees… unless Arrah pays the price for the magic to stop him.
Synopsis: "Make a way out of no way" is just the way of life for Rue. But when her mother is shot dead on her doorstep, life for her and her younger sister changes forever. Rue's taken from her neighborhood by the father she never knew, forced to leave her little sister behind, and whisked away to Ghizon—a hidden island of magic wielders.
Rue is the only half-god, half-human there, where leaders protect their magical powers at all costs and thrive on human suffering. Miserable and desperate to see her sister on the anniversary of their mother's death, Rue breaks Ghizon's sacred Do Not Leave Law and returns to Houston, only to discover that Black kids are being forced into crime and violence. And her sister, Tasha, is in danger of falling sway to the very forces that claimed their mother's life.
Worse still, evidence mounts that the evil plaguing East Row is the same one that lurks in Ghizon—an evil that will stop at nothing until it has stolen everything from her and everyone she loves. Rue must embrace her true identity and wield the full magnitude of her ancestors' power to save her neighborhood before the gods burn it to the ground.
Adult Fantasy
These are all adult fantasy so they've got adult themes and whatnot. I'm guessing that means it has heavier themes, more explicit scenes, and a whole lot of world building. I haven't read any adult fantasy before but I've seen these around and a lot of people seem to love them.
Synopsis: "A glorious fantasy."–Neil GaimanThree-time Hugo Award-winning and New York Times bestselling author N.K. Jemisin crafts her most incredible novel yet, a story of culture, identity, magic, and myths in contemporary New York City.
In Manhattan, a young grad student gets off the train and realizes he doesn't remember who he is, where he's from, or even his own name. But he can sense the beating heart of the city, see its history, and feel its power.
In the Bronx, a Lenape gallery director discovers strange graffiti scattered throughout the city, so beautiful and powerful it's as if the paint is literally calling to her.
In Brooklyn, a politician and mother finds she can hear the songs of her city, pulsing to the beat of her Louboutin heels.
And they're not the only ones.
Every great city has a soul. Some are ancient as myths, and others are as new and destructive as children. New York? She's got six.
Synopsis: Young Hiram Walker was born into bondage–and lost his mother and all memory of her when he was a child–but he is also gifted with a mysterious power. Hiram almost drowns when he crashes a carriage into a river, but is saved from the depths by a force he doesn't understand, a blue light that lifts him up and lands him a mile away. This strange brush with death forces a new urgency on Hiram's private rebellion. Spurred on by his improvised plantation family, Thena, his chosen mother, a woman of few words and many secrets, and Sophia, a young woman fighting her own war even as she and Hiram fall in love, he becomes determined to escape the only home he's ever known.
So begins an unexpected journey into the covert war on slavery that takes Hiram from the corrupt grandeur of Virginia's proud plantations to desperate guerrilla cells in the wilderness, from the coffin of the deep South to dangerously utopic movements in the North. Even as he's enlisted in the underground war between slavers and the enslaved, all Hiram wants is to return to the Walker Plantation to free the family he left behind–but to do so, he must first master his magical gift and reconstruct the story of his greatest loss.
This is a bracingly original vision of the world of slavery, written with the narrative force of a great adventure. Driven by the author's bold imagination and striking ability to bring readers deep into the interior lives of his brilliantly rendered characters, The Water Dancer is the story of America's oldest struggle–the struggle to tell the truth–from one of our most exciting thinkers and beautiful writers.
Synopsis: Two young people are forced to make a stand in this thought-provoking look at racism and prejudice in an alternate society.
Sephy is a Cross — a member of the dark-skinned ruling class. Callum is a Nought — a "colourless" member of the underclass who were once slaves to the Crosses. The two have been friends since early childhood, but that's as far as it can go. In their world, Noughts and Crosses simply don't mix. Against a background of prejudice and distrust, intensely highlighted by violent terrorist activity, a romance builds between Sephy and Callum — a romance that is to lead both of them into terrible danger. Can they possibly find a way to be together?
The Deep by Rivers Solomon
Synopsis: Yetu holds the memories for her people—water-dwelling descendants of pregnant African slave women thrown overboard by slave owners—who live idyllic lives in the deep. Their past, too traumatic to be remembered regularly, is forgotten by everyone, save one—the historian. This demanding role has been bestowed on Yetu.
Yetu remembers for everyone, and the memories, painful and wonderful, traumatic and terrible and miraculous, are destroying her. And so, she flees to the surface, escaping the memories, the expectations, and the responsibilities—and discovers a world her people left behind long ago.
Yetu will learn more than she ever expected to about her own past—and about the future of her people. If they are all to survive, they'll need to reclaim the memories, reclaim their identity—and own who they really are.
Lagoon by Nnedi Okorafor
Synopsis: When a massive object crashes into the ocean off the coast of Lagos, Nigeria's most populous and legendary city, three people wandering along Bar Beach (Adaora, the marine biologist- Anthony, the rapper famous throughout Africa- Agu, the troubled soldier) find themselves running a race against time to save the country they love and the world itself… from itself.
Told from multiple points of view and crisscrossing narratives, combining everything from superhero comics to Nigerian mythology to tie together a story about a city consuming itself.
'There was no time to flee. No time to turn. No time to shriek. And there was no pain. It was like being thrown into the stars.'
This post includes affiliate links to Bookshop. Using my affiliate link is one way you can support my page. It doesn't change the price of the book in any way but I would just get a small percentage of the sale (which I would then use to buy more books from indie booksellers.)