Hey y'all! This week has gone by in a bit of a blur. It's just one big mess of school, books, and social media drama. I guess we'll get into it though. So go on and grab your cozy drink, fluffy blanket, and take a seat so we can catch up!
Life Update
Classes are still a ball of stress. I have one in particular that is just assignment after assignment and we don't even meet as a class on Zoom or anything so it's completely online. It feels like the professor is trying to compensate for the lack of in-class discussions by having us do a ton of discussion board posts and requiring that we respond to multiple classmates. It's way more exhausting than if we were actually in class talking and I'm honestly starting to hate it, despite having been super excited for the class.
My other classes are also a ton of work and I feel like I'm reading a full novel every week, which at this rate I basically am with all the articles we read. These classes are no joke and the online component just makes them 10x harder. I even missed an assignment last week which is so unlike me. Thankfully, my professor let me make it up but I definitely need to pay more attention next time around.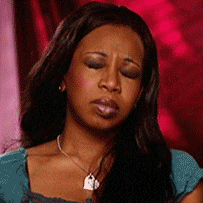 On the bright side, my Honors Creative Writing class is absolutely wonderful. It's so much fun and I really like the discussions we have as a class. Even though we meet on Zoom, it's still a really active discussion and we've started peer reviewing each other's work. I don't have to submit mine for a couple more weeks, which is really good because I need to get started on writing.
In non-school related news, I watched the latest episode of WandaVision on Friday and it's definitely opening up more possibilities. I've been watching a few theory videos on YouTube because I can't get enough of this show. A couple of my own theories were right and I'm excited to see what happens next. Things are getting really wild now.
Also on Disney+, they launched their Pixar Popcorn series with shorts that are about 1 to 2 minutes long, starring characters from various Pixar movies. I watched them all the other day and they were super cute. I especially loved the one with the characters from Soul and Coco.
Bookish Updates
I put out one blog post this week and it was my January Reading Wrap-Up. Yes, I actually got a monthly wrap-up out at a reasonable time. Yes, I am very proud of myself.
Tik Tok had me so stressed out this week. One of my videos went a little viral (over 50k views) but a lot of people were misinterpreting it and the comments section was a mess. I was basically trying to bring attention to how a lot of Middle Grade and Children's books with BIPOC main characters are actually written by white authors and a lot of white people were feeling personally attacked… for some reason. White fragility really is fragile.
I ended up making two more videos after that one to explain the issues there and talk about how we should be uplifting books by marginalized authors and people just weren't listening. They were commenting really annoying and sometimes hateful things and it made me not even want to talk about it anymore, despite this being a topic I really care about. As I've mentioned before, I'm currently working on a Middle Grade novel and I want to be a published author in that category because MG holds a special place in my heart. It's frustrating when people take that thing you're genuinely passionate about and belittle you for caring.
But Tik Tok wasn't the only place where people were feeling pressed. I posted a video on Instagram asking people who they would cast me as in a book to movie adaptation of their choice. It was just something fun and I was looking forward to seeing people's thoughts. A lot of people said they could see me as the main character of Legendborn or Wings of Ebony or even Tarasai from Raybearer. I was super honored.
Then, one kind soul said I would make a perfect Annabeth Chase. I don't think I've talked about it much here but I was a huge Percy Jackson fan growing up and Annabeth was always my favorite. She's someone I could really connect to. That person said that my personality would fit Annabeth so well and that made me especially happy.
Then someone came into the comments saying that I couldn't be Annabeth because that would be inaccurate to the source material. They skated around the fact that I'm Black by saying Annabeth has blonde hair to which the original person who said I should be Annabeth commented "Blonde wigs exist!" Yeah, she's a queen for that.
This went on for a while with the person commenting about how I just couldn't be Annabeth (in this hypothetical casting situation) and more people came to my defense in the comments section. That was much appreciated because I don't know if I would've even been able to respond. What do you say to someone like that?
All this to say, the internet has been treating me in such strange ways lately. It can be so weird being a Black woman in these spaces with a growing platform because the more followers I get, the more negativity that tries to invade my space. It's so tiring feeling like I'll be attacked no matter what I say or do. When it comes to my videos, I record them multiple times just to make sure I don't say anything that might rub people the wrong way and people still end up angry… for some reason. Thankfully, I have people in my corner who whole heartedly support me and offer their kindness when others try to steal my joy.
Oh, and here's my bookstagram. If you want to check out that video (and the comments section) it's under the "Reels" tab.
Currently Reading
I'm really enjoying my current reads right now and just want to chat about them for a bit. I'm always reading a ton of books at once but as far as pleasure reads go, I'm currently reading two. Click their titles for the full synopsis.
Only a few chapters in and I'm already loving this. I only have time to read it at night so it's a slow process but every time I pick it up I find myself feeling so happy. There's such great representation here with a biracial main character who has anxiety and a brother with Cerebral Palsy. I love it here.
I decided to check out the audiobook from the library because this has been on my TBR for a while now and everyone keeps telling me I should read it. I love middle grade sci-fi and this one is so much fun! I'm about 2/3rds in so far and it's so good. The narrator is wonderful and the accents are just perfect. The main characters are Cuban American and Sal is a Type 1 Diabetic, so the representation here is wonderful, too. My library also has the sequel so that's really exciting.
How was your week? What are you currently reading? Have you ever been in major internet drama? Let me know in the comments below, let's chat!