Hey y'all! So many wonderful books are coming out in February so you know I had to put a list together. Here are 22 books by BIPOC that are coming out soon. Let me go make these requests at my library.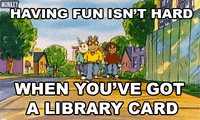 Release Date: February 2nd, 2021
Synopsis: From New York Times bestselling and award-winning author Ren e Watson comes a new YA–a love story about not only a romantic relationship but how a girl finds herself and falls in love with who she really is.
When Nala Robertson reluctantly agrees to attend an open mic night for her cousin-sister-friend Imani's birthday, she finds herself falling in instant love with Tye Brown, the MC. He's perfect, except . . . Tye is an activist and is spending the summer putting on events for the community when Nala would rather watch movies and try out the new seasonal flavors at the local creamery. In order to impress Tye, Nala tells a few tiny lies to have enough in common with him. As they spend more time together, sharing more of themselves, some of those lies get harder to keep up. As Nala falls deeper into keeping up her lies and into love, she'll learn all the ways love is hard, and how self-love is revolutionary.
In Love Is a Revolution, plus size girls are beautiful and get the attention of the hot guys, the popular girl clique is not shallow but has strong convictions and substance, and the ultimate love story is not only about romance but about how to show radical love to the people in your life, including to yourself.
Release Date: February 2nd, 2021
Synopsis: For fans of Jenny Han, Jane Austen, and The Great British Baking Show, A Taste for Love, is a delicious rom com about first love, familial expectations, and making the perfect bao.
To her friends, high school senior Liza Yang is nearly perfect. Smart, kind, and pretty, she dreams big and never shies away from a challenge. But to her mom, Liza is anything but. Compared to her older sister Jeannie, Liza is stubborn, rebellious, and worst of all, determined to push back against all of Mrs. Yang's traditional values, especially when it comes to dating.
The one thing mother and daughter do agree on is their love of baking. Mrs. Yang is the owner of Houston's popular Yin & Yang Bakery. With college just around the corner, Liza agrees to help out at the bakery's annual junior competition to prove to her mom that she's more than her rebellious tendencies once and for all. But when Liza arrives on the first day of the bake-off, she realizes there's a catch: all of the contestants are young Asian American men her mother has handpicked for Liza to date.
The bachelorette situation Liza has found herself in is made even worse when she happens to be grudgingly attracted to one of the contestants; the stoic, impenetrable, annoyingly hot James Wong. As she battles against her feelings for James, and for her mother's approval, Liza begins to realize there's no tried and true recipe for love.
Release Date: February 2nd, 2021
Synopsis: Shuri, the Princess of Wakanda (and sister to the Black Panther), sets out to save a group of kidnapped girls in this all-new, original middle-grade novel by New York Times bestselling author Nic Stone
With the heart-shaped herb thriving, a group of Wakanda's finest engineers working on expanding her dome technology, and the borders more fortified than ever, Princess Shuri can finally focus on what matters most: her training.
Soon, a bigger problem rears its head. The princess hears whispers of exceptionally talented young girls across the world going missing. A young environmental scientist in Kenya, a French physics prodigy — the list of the missing keeps growing and growing. And when this mystery hits home in a way the princess would've never expected, there's no more time for hesitation: There are lost girls out there somewhere, and Shuri is determined not to let them be forgotten.
Release Date: February 2nd, 2021
Synopsis: Coming of age as a Fat brown girl in a white Connecticut suburb is hard.
Harder when your whole life is on fire, though.
Charlie Vega is a lot of things. Smart. Funny. Artistic. Ambitious. Fat.
People sometimes have a problem with that last one. Especially her mom. Charlie wants a good relationship with her body, but it's hard, and her mom leaving a billion weight loss shakes on her dresser doesn't help. The world and everyone in it have ideas about what she should look like: thinner, lighter, slimmer-faced, straighter-haired. Be smaller. Be whiter. Be quieter.
But there's one person who's always in Charlie's corner: her best friend Amelia. Slim. Popular. Athletic. Totally dope. So when Charlie starts a tentative relationship with cute classmate Brian, the first worthwhile guy to notice her, everything is perfect until she learns one thing–he asked Amelia out first. So is she his second choice or what? Does he even really see her? UGHHH. Everything is now officially a MESS.
A sensitive, funny, and painful coming-of-age story with a wry voice and tons of chisme, Fat Chance, Charlie Vega tackles our relationships to our parents, our bodies, our cultures, and ourselves.
Nubia: Real One by L. L. Mckinney and Robyn Smith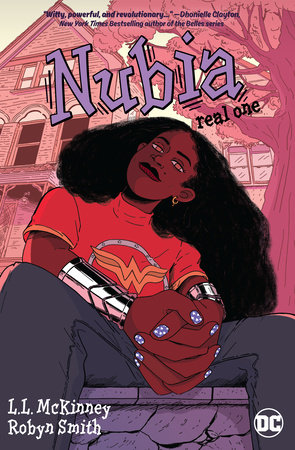 Release Date: February 2nd, 2021
Synopsis: Can you be a hero…if society doesn't see you as a person?
Nubia has always been a little bit…different. As a baby she showcased Amazonian-like strength by pushing over a tree to rescue her neighbor's cat. But, despite having similar abilities, the world has no problem telling her that she's no Wonder Woman. And even if she was, they wouldn't want her. Every time she comes to the rescue, she's reminded of how people see her; as a threat. Her Moms do their best to keep her safe, but Nubia can't deny the fire within her, even if she's a little awkward about it sometimes. Even if it means people assume the worst.
When Nubia's best friend, Quisha, is threatened by a boy who thinks he owns the town, Nubia will risk it all—her safety, her home, and her crush on that cute kid in English class—to become the hero society tells her she isn't.
From the witty and powerful voice behind A Blade So Black, L.L. McKinney, and with endearing and expressive art by Robyn Smith, comes a vital story for today about equality, identity and kicking it with your squad.
Muted by Tami Charles
Release Date: February 2nd, 2021
Synopsis: A ripped-from-the-headlines novel of ambition, music, and innocence lost, perfect for fans of Elizabeth Acevedo and Jason Reynolds!
Be bold. Get seen. Be Heard.
For seventeen-year-old Denver, music is everything. Writing, performing, and her ultimate goal: escaping her very small, very white hometown.
So Denver is more than ready on the day she and her best friends Dali and Shak sing their way into the orbit of the biggest R&B star in the world, Sean "Mercury" Ellis. Merc gives them everything: parties, perks, wild nights — plus hours and hours in the recording studio. Even the painful sacrifices and the lies the girls have to tell are all worth it.
Until they're not.
Denver begins to realize that she's trapped in Merc's world, struggling to hold on to her own voice. As the dream turns into a nightmare, she must make a choice: lose her big break, or get broken.
Inspired by true events, Muted is a fearless exploration of the dark side of the music industry, the business of exploitation, how a girl's dreams can be used against her — and what it takes to fight back.
Release Date: February 2nd, 2021
Synopsis: A classic sort of love story…except somebody might wind up dead.
Nobody knows Delilah like Logan does. Nobody. He makes sure of it by learning everything he can through her social media and watching her through a hidden camera he has trained on her house. Some might call him a stalker. Logan prefers to be called "romantic".
But after Logan sees Delilah killing her abusive stepfather, he realizes there's still more about her to discover. His sweet, perfect Delilah isn't so perfect after all.
Delilah knows she should feel guilty, but all she feels is free. She's so over the men in her life controlling her. Except Logan saw what she did, and he won't let her forget it.
Delilah is done being the victim. And she refuses to be a character in Logan's twisted fantasy. If Logan won't let her go…she'll make him.
Release Date: February 2nd, 2021
Synopsis: Firuzeh and her brother Nour are children of fire, born in an Afghanistan fractured by war. When their parents, their Atay and Abay, decide to leave, they spin fairy tales of their destination, the mythical land and opportunities of Australia.
As the family journeys from Pakistan to Indonesia to Nauru, heading toward a hope of home, they must rely on fragile and temporary shelters, strangers both mercenary and kind, and friends who vanish as quickly as they're found.
When they arrive in Australia, what seemed like a stable shore gives way to treacherous currents. Neighbors, classmates, and the government seek their own ends, indifferent to the family's fate. For Firuzeh, her fantasy worlds provide some relief, but as her family and home splinter, she must surface from these imaginings and find a new way.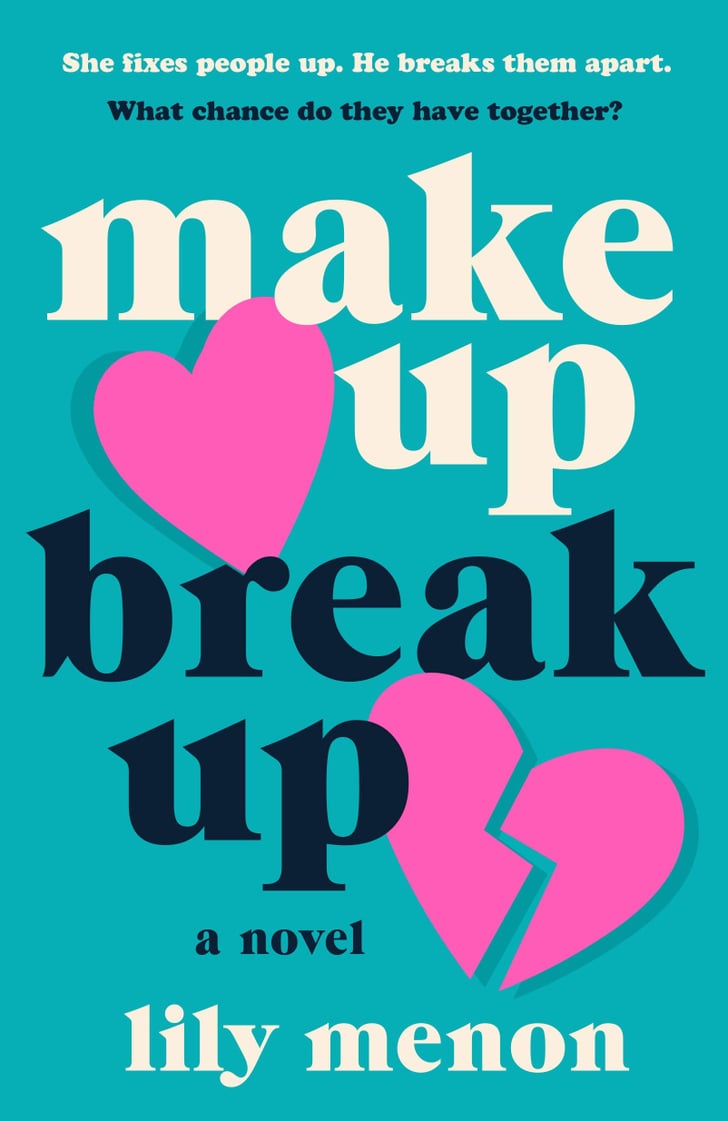 Release Date: February 2nd, 2021
Synopsis: Love, romance, second chances, fairy-tale endings…these are the things Annika Dev believes in. Her app, Make Up, has been called the "Google Translate for failing relationships."
High efficiency break-ups, flashy start-ups, penthouses, fast cars…these are the things Hudson Craft believes in. His app, Break Up, is known as the "Uber for break-ups." It's wildly successful—and anathema to Annika's life philosophy.
Which wouldn't be a problem if they'd gone their separate ways after that summer fling in Las Vegas, never to see each other again. Unfortunately for Annika, Hudson's moving not just into her office building, but into the office right next to hers. And he'll be competing at the prestigious EPIC investment pitch contest: A contest Annika needs to win if she wants to keep Make Up afloat. As if it's not bad enough seeing his irritatingly perfect face on magazine covers when her own business is failing. As if knowing he stole her idea and twisted it into something vile—and monumentally more successful—didn't already make her stomach churn.
As the two rival app developers clash again and again—and again—Annika finds herself drawn into Hudson Craft's fast-paced, high velocity, utterly shallow world. Only, from up close, he doesn't seem all that shallow. Could it be that everything she thought about Hudson is completely wrong? Could the creator of Break Up teach her what true love's really about?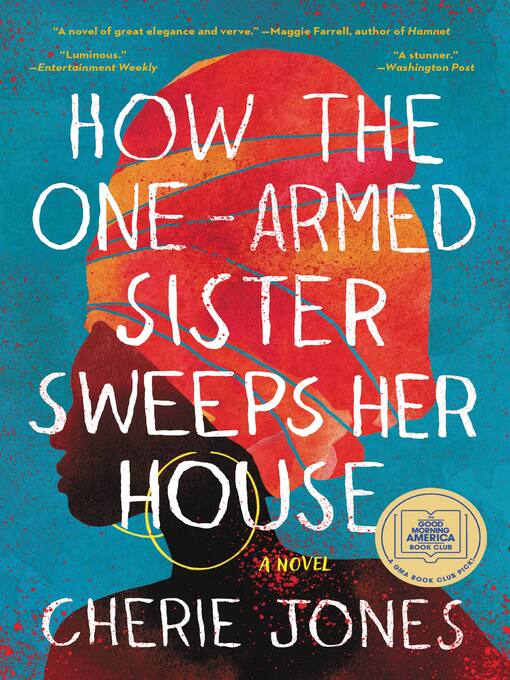 Release Date: February 2nd, 2021
Synopsis: In the tradition of Zadie Smith and Marlon James, this debut novel set in Barbados from a brilliant Caribbean writer depicts four people each desperate to escape their legacy of violence in a so-called "paradise".
In Baxter Beach, Barbados, moneyed ex-pats clash with the locals who often end up serving them: braiding their hair, minding their children, and selling them drugs. Lala lives on the beach with her husband, Adan, a petty criminal with endless charisma whose thwarted burglary of one of the Baxter Beach mansions sets off a chain of events with terrible consequences. A gunshot no one was meant to witness. A new mother whose baby is found lifeless on the beach. A woman torn between two worlds and incapacitated by grief. And two men driven by desperation and greed who attempt a crime that will risk their freedom — and their lives.
Release Date: February 2nd, 2021
Synopsis: A livewire debut from Dantiel W. Moniz, one of the most exciting discoveries in today's literary landscape, Milk Blood Heat depicts the sultry lives of Floridians in intergenerational tales that contemplate human connection, race, womanhood, inheritance, and the elemental darkness in us all. Set among the cities and suburbs of Florida, each story delves into the ordinary worlds of young girls, women, and men who find themselves confronted by extraordinary moments of violent personal reckoning. These intimate portraits of people and relationships scour and soothe and blast a light on the nature of family, faith, forgiveness, consumption, and what we may, or may not, owe one another.
A thirteen-year-old meditates on her sadness and the difference between herself and her white best friend when an unexpected tragedy occurs; a woman recovering from a miscarriage finds herself unable to let go of her daughter–whose body parts she sees throughout her daily life; a teenager resists her family's church and is accused of courting the devil; servers at a supper club cater to the insatiable cravings of their wealthy clientele; and two estranged siblings take a road-trip with their father's ashes and are forced to face the troubling reality of how he continues to shape them.
Wise and subversive, spiritual and seductive, Milk Blood Heat forms an ouroboros of stories that bewitch with their truth, announcing the arrival of a bright new literary star.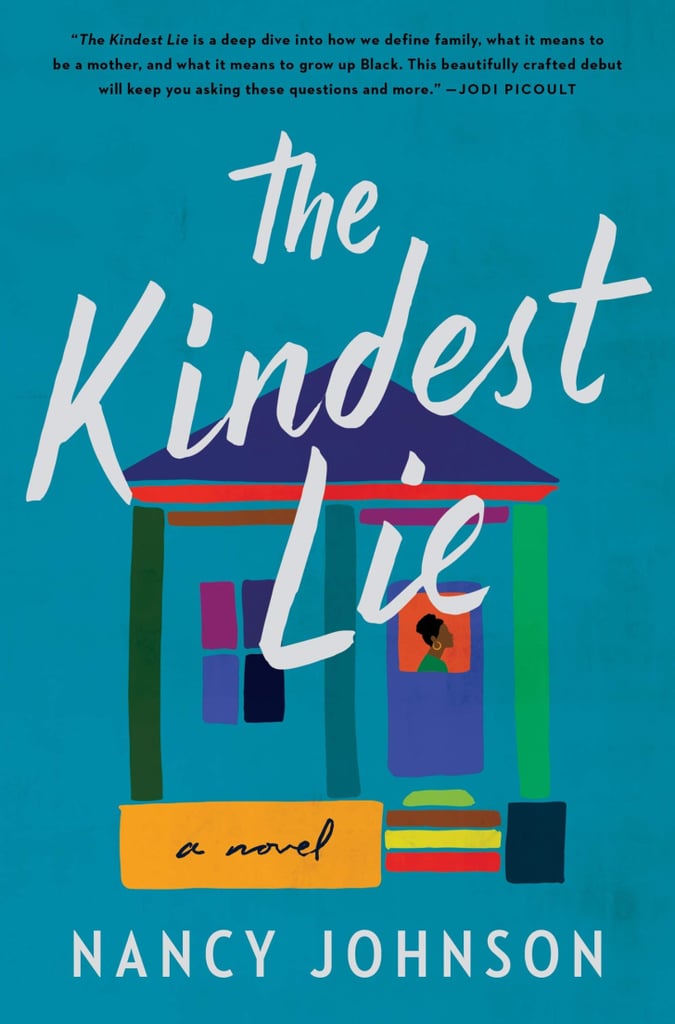 Release Date: February 2nd, 2021
Synopsis: "The Kindest Lie is a deep dive into how we define family, what it means to be a mother, what secrets we owe to those we love, and what it means to grow up Black. This beautifully crafted debut will keep you asking these questions and more." –Jodi Picoult, New York Times bestselling author of The Book of Two Ways
The Kindest Lie examines the heartbreaking divide between Black and white communities and plumbs the emotional depths of the struggles faced by ordinary Americans in the wake of the financial crisis, perfectly capturing the profound racial injustices and class inequalities roiling society.
A promise could betray you.
It's 2008, and the inauguration of President Barack Obama ushers in a new kind of hope. In Chicago, Ruth Tuttle, an Ivy-League educated Black engineer, is married to a kind and successful man. He's eager to start a family, but Ruth is uncertain. She has never gotten over the baby she gave birth to–and was forced to leave behind–when she was a teenager. She had promised her family she'd never look back, but Ruth knows that to move forward, she must make peace with the past.
Returning home, Ruth discovers the Indiana factory town of her youth is plagued by unemployment, racism, and despair. As she begins digging into the past, she unexpectedly befriends Midnight, a young white boy who is also adrift and looking for connection. Just as Ruth is about to uncover a burning secret her family desperately wants to keep hidden, a traumatic incident strains the town's already searing racial tensions, sending Ruth and Midnight on a collision course that could upend both their lives.
The Kindest Lie examines the heartbreaking divide between Black and white communities and plumbs the emotional depths of the struggles faced by ordinary Americans in the wake of the financial crisis. Capturing the profound racial injustices and class inequalities roiling society, Nancy Johnson's debut novel offers an unflinching view of motherhood in contemporary America and the never-ending quest to achieve the American Dream.
Open Water by Caleb Azumah Nelson
Release Date: February 4th, 2021
Synopsis: A stunning, shattering debut novel about two Black artists falling in and out of love
Two young people meet at a pub in South East London. Both are Black British, both won scholarships to private schools where they struggled to belong, both are now artists – he a photographer, she a dancer – trying to make their mark in a city that by turns celebrates and rejects them. Tentatively, tenderly, they fall in love. But two people who seem destined to be together can still be torn apart by fear and violence.
At once an achingly beautiful love story and a potent insight into race and masculinity, Open Water asks what it means to be a person in a world that sees you only as a Black body, to be vulnerable when you are only respected for strength, to find safety in love, only to lose it. With gorgeous, soulful intensity, Caleb Azumah Nelson has written the most essential debut of recent years.

Release Date: February 7th, 2021
Synopsis: Imagine being forced to face your worst fear.
For eighteen-year-old Willow Bates, anxiety is just a part of life. With her every decision ruled by intrusive thoughts, she's worried she sometimes seems a little odd. Despite Willow's efforts to hide her OCD from those around her, it isn't always possible. Her rituals are her coping mechanism, and Willow's past has left her with a lot to cope with.
But when Willow takes things too far, her mother breaks and gives her an ultimatum: Willow must finally start taking meds to treat her obsessive-compulsive disorder, or she'll have to move out within three months. But Willow is terrified of both options, and can't afford to support herself as a new cosmetology student.
Only when Theo Tate moves in next door does Willow begin to see hope. Theo might have a way for Willow to avoid taking meds and still resist her rituals. But falling for Theo is definitely not part of the plan. And mingling with him has risks not even Willow could possibly control, let alone be prepared for.
Release Date: February 9th, 2021
Synopsis: Sixteen-year-old Deka lives in fear and anticipation of the blood ceremony that will determine whether she will become a member of her village. Already different from everyone else because of her unnatural intuition, Deka prays for red blood so she can finally feel like she belongs.
But on the day of the ceremony, her blood runs gold, the color of impurity–and Deka knows she will face a consequence worse than death.
Then a mysterious woman comes to her with a choice: stay in the village and submit to her fate, or leave to fight for the emperor in an army of girls just like her. They are called alaki–near-immortals with rare gifts. And they are the only ones who can stop the empire's greatest threat.
Knowing the dangers that lie ahead yet yearning for acceptance, Deka decides to leave the only life she's ever known. But as she journeys to the capital to train for the biggest battle of her life, she will discover that the great walled city holds many surprises. Nothing and no one are quite what they seem to be–not even Deka herself.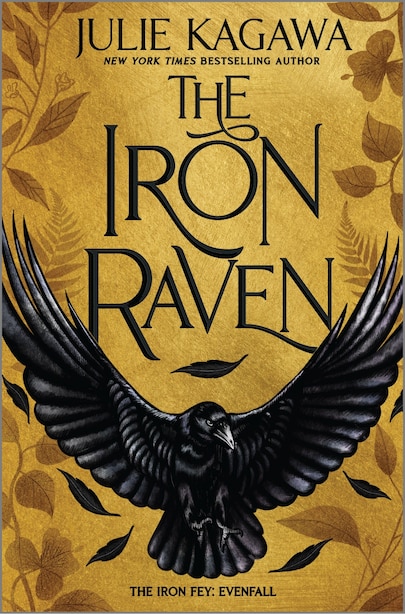 Release Date: February 9th, 2021
Synopsis: Wicked faeries and fantastic danger… Welcome to book one of the new trilogy in New York Times bestselling author Julie Kagawa's Iron Fey fantasy series, as infamous prankster Puck finally has a chance to tell his story and stand with allies new and old to save Faery and the world. For fans of Holly Black and Cassandra Clare
"YOU MAY HAVE HEARD OF ME…"
Robin Goodfellow. Puck. Prankster, joker, raven, fool… King Oberon's right-hand jester from A Midsummer Night's Dream. The legends are many, but the truth will now be known, as Puck finally tells his own story and faces a threat from a time before Faery began. A threat that brings him face-to-face with a new enemy…himself.
With the Iron Queen Meghan Chase and her prince consort, Puck's longtime rival Ash, and allies old and new by his side, Puck begins a fantastical and dangerous adventure not to be missed or forgotten. Evenfall is coming, and with it a reckoning that even their combined powers and wits may not vanquish, as a shadow falls over the lands of Faery and the world slips into chaos.
Release Date: February 9th, 2021
Synopsis: When Dimple Met Rishi meets Ugly Delicious in this funny, smart romantic comedy, in which two Vietnamese-American teens fall in love and must navigate their newfound relationship amid their families' age-old feud about their competing, neighboring restaurants.
If Bao Nguyen had to describe himself, he'd say he was a rock. Steady and strong, but not particularly interesting. His grades are average, his social status unremarkable. He works at his parents' pho restaurant, and even there, he is his parents' fifth favorite employee. Not ideal.
If Linh Mai had to describe herself, she'd say she was a firecracker. Stable when unlit, but full of potential for joy and spark and fire. She loves art and dreams pursuing a career in it. The only problem? Her parents rely on her in ways they're not willing to admit, including working practically full-time at her family's pho restaurant.
For years, the Mais and the Nguyens have been at odds, having owned competing, neighboring phở restaurants. Bao and Linh, who've avoided each other for most of their lives, both suspect that the feud stems from feelings much deeper than friendly competition.
But then a chance encounter brings Linh and Bao together despite their best efforts and sparks fly, leading them both to wonder what took so long for them to connect. But then, of course, they immediately remember.
Can Linh and Bao find love in the midst of feuding families and complicated histories?
Release Date: February 16th, 2021
Synopsis: Aurora Rising meets Top Gun, with the addition of cybernetic dragons, in this is the witty, romantic, and electrifying sci-fi novel by Andrea Tang.
Viola Park's life is over. She's gone from planning her future as a pilot-in-training to resigning herself to life on the ground. And it's all because she made one tiny, not-altogether-legal maneuver on the prestigious GAN Academy's entrance exam. It's bad enough that she didn't get into the Academy, but getting caught cheating? It's probably the worst thing Vi could imagine.
Still, there are perks that come with Vi's family legacy at the school, and when Vi learns that recent pilot disappearances have left the Academy desperate for recruits, she does what any good Park would do–uses her connections to wiggle her way back in. But instead of matriculating with the regular class of future Peacekeepers, Vi is forced to enter as a probationary student, which means she'll have to work twice as hard to prove herself worthy of a place in the cockpit of one of the legendary dragon mechs.
Lucky for Vi, the Academy has set up a combat tournament for all students, and the prize is a guaranteed spot in the Peacekeeper corps. Unlucky for Vi, she'll have to compete against her probie classmates, including Nicholas Lee, a mysterious boy prone to throwing Vi off her game. And as more Peacekeepers go missing, what starts out as a ploy to save her reputation turns into a fight for the future of Peacekeepers everywhere, and if Vi can't master her mech combat skills, she might not survive the battle.
Set fifteen years after Prudence Wu took flight in Rebelwing, a new generation of scrappy young pilots challenge corruption, competition, and more dangerous mechs than ever, as they redefine what it means to be a revolutionary.
Release Date: February 18th, 2021
Synopsis: A prince repelled by magic. A king bent on revenge. A witchdoctor who does not walk alone.

Brimming with dark magic, high stakes, and serpentine twists, the second book in Rena Barron's thrilling YA fantasy saga is perfect for fans of Laini Taylor, Sabaa Tahir, and Tomi Adeyemi.
After so many years yearning for the gift of magic, Arrah has the one thing she's always wanted—but it came at too steep a price. Now the last surviving witchdoctor, she's been left to pick up the shattered pieces of a family that betrayed her, a kingdom plunged into chaos, and a love that can never be.
While Arrah returns to the tribal lands to search for survivors of the demons' attack, her beloved Rudjek hunts down the remnants of the demon army—and uncovers a plot that would destroy what's left of their world.
The Demon King wants Arrah, and if she and Rudjek can't unravel his schemes, he will destroy everything, and everyone, standing in his way.
Set in a richly imagined world inspired by whispered tales of voodoo and folk magic, the Kingdom of Souls trilogy has been optioned for film by Michael B. Jordan and his Warner Bros. production company, Outlier Society.
Release Date: February 23rd, 2021
Synopsis: With her newly completed PhD in astronomy in hand, twenty-eight-year-old Grace Porter goes on a girls' trip to Vegas to celebrate. She's a straight A, work-through-the-summer certified high achiever. She is not the kind of person who goes to Vegas and gets drunkenly married to a woman whose name she doesn't know…until she does exactly that.
This one moment of departure from her stern ex-military father's plans for her life has Grace wondering why she doesn't feel more fulfilled from completing her degree. Staggering under the weight of her parent's expectations, a struggling job market and feelings of burnout, Grace flees her home in Portland for a summer in New York with the wife she barely knows.
In New York, she's able to ignore all the constant questions about her future plans and falls hard for her creative and beautiful wife, Yuki Yamamoto. But when reality comes crashing in, Grace must face what she's been running from all along—the fears that make us human, the family scars that need to heal and the longing for connection, especially when navigating the messiness of adulthood.
Release Date: February 23rd, 2021
Synopsis: Fans of Netflix's On My Block, In the Heights, and readers of Elizabeth Acevedo and Ibi Zoboi will love this debut novel about a girl whose life is turned upside down after one local act of vandalism throws her relationships and even her neighborhood into turmoil.
Chinelo, or Nelo as her best friend Kate calls her, is all about her neighborhood Ginger East. She loves its chill vibe, ride-or-die sense of community, and her memories of growing up there. Ginger East isn't what it used to be, though. After a deadly incident at the local arcade, all her closest friends moved away, except for Kate. But as long as they have each other, Nelo's good.
Only, Kate's parents' corner store is vandalized, leaving Nelo shaken to her core. The police and the media are quick to point fingers, and soon more of the outside world descends on Ginger East with promises to "fix" it. Suddenly, Nelo finds herself in the middle of a drama unfolding on a national scale.
Worse yet, Kate is acting strange. She's pushing Nelo away at the exact moment they need each other most. Nelo's entire world is morphing into something she hates, and she must figure out how to get things back on track or risk losing everything⁠—and everyone⁠—she loves.
Release Date: February 24th, 2021
Synopsis: In 1857 India, 12-year-old Meera escapes a life she has no say in–and certain death on her husband's funeral pyre–only to end up a servant to a British general in the East India Company. When a rebellion against British colonizers spreads, she must choose between relative safety in a British household or standing up for herself and her people.
India, 1857

Meera's future has been planned for her for as long as she can remember. As a child, her parents married her to a boy from a neighboring village whom she barely knows. Later, on the eve of her thirteenth birthday, she prepares to leave her family to live with her husband's–just as her strict religion dictates. But that night, Indian soldiers mutiny against their British commanders and destroy the British ammunition depot, burning down parts of Delhi. Riots follow, and Meera's husband is killed. Upon hearing the news, Meera's father insists that she follow the dictates of their fringe religious sect: She must end her life by throwing herself on her husband's funeral pyre.

Risking everything, Meera runs away, escaping into the chaos of the rebellion. But her newfound freedom is short-lived, as she is forced to become a servant in the house of a high-ranking British East India Company captain. Slowly through her work, she gains confidence, new friends, new skills–and sometimes her life even feels peaceful. But one day, Meera stumbles upon the captain's secret stock of ammunition, destined to be used by the British to continue colonizing India and control its citizens.

Will Meera do her part to take down the British colonists and alert the rebellion of the stockpile? Or will she stay safe and let others make decisions for her? It really comes down to this: how much fire must a girl face to finally write her own destiny?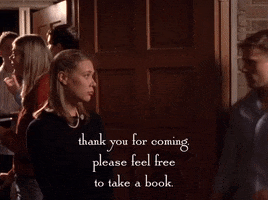 This post includes affiliate links to Bookshop. Using my affiliate link is one way you can support my page. It doesn't change the price of the book in any way but I would just get a small percentage of the sale (which I would then use to buy more books from indie booksellers.)