Hey y'all! Welcome to my stop for the Hear Our Voices Book Tour. Today I'll be sharing this super exclusive interview with Desmond Hall, the author of Your Corner Dark. Come along and check out what he had to say!
1. Your Corner Dark deals with a lot of heavier issues surrounding life in Jamaica but that doesn't mean there aren't bright moments in Frankie's life. As someone who grew up in a Jamaican household, what is your favorite childhood memory?
I don't think I have an absolute favorite, but there's one that I remember like yesterday. There was an all day BBQ at my uncle's house that turned into an all night party. I slept over, and when I woke up all the doors were wide open and my parents and several aunts and uncles were sleeping every which where. I walked past them all and went outside where my cousins and I played cricket using a coconut branch for a bat and green oranges for balls. The family vibe was strong back then, and you could still go to bed with the doors wide open.
2. On your website you mention that you spent two years working as a high school teacher in Brooklyn, New York. What was that experience like? Did you ever meet students facing similar issues to Frankie?
It was intense. The first year I taught in East New York, Brooklyn, and that area had the highest homicide rate in the country at that time. I remember giving my first quiz, and a student came to me and said something like, "Mr. Hall I can't take your quiz because they were shooting too much last night." I didn't say anything at first then another student said he lived in that student's neighborhood, and indeed the shooting was excessive the night before. This wasn't a singular event, either. A lot of students had to deal with circumstances that no young people should have to.
I didn't come across any students facing Frankie's particular circumstances. However, gangs were an issue. There were two students who spoke to me on separate occasions about being pressured to join gangs. I'll call them T. and L. They both talked to me just to get their worries off their chests, and they made me swear not to talk to anyone about their problems. But of course, I spoke to some of the more experienced teachers who also told me to stay out of it, and that I'd only make things worse if I got involved. But one day a young boy, probably one of the gang members that had been pressuring L. pushed open the classroom door, and started shouting at L. L. sprung out of his chair and sprinted after the kid who was taunting him, and they started to fight. I broke it up with the help of another student. After class, I spoke to L. Shaking and on the verge of tears, L.—six foot two and wiry strong—again told me that there was nothing I could do, and I'd only make things worse. I'd counseled teens who'd been previously incarcerated, and sadly, I knew from experience that without L's consent there was indeed nothing I could do.
3. As someone who has written and directed an HBO film, an award winning play, and two Superbowl commercials, many of us are left to wonder how you keep up with it all. Do you have a specific routine when it comes to writing?
I like trying different things, and I've been fortunate enough to meet people along the way who've helped me present my work in different formats, so to speak.
As for routine, I'm a voracious outliner. I pretty much wake up outlining, trying to blend characterization and plot by putting my characters in greater and greater difficulties. Like the great story telling guru, Robert McKee, said; the only way to express the deepest truths about humanity is by making your characters take risks putting them in successive pressurized situations. In other words talk is cheap. Characters have to prove who they are to the reader through action.
4. Your Corner Dark has been pitched as American Street meets Long Way Down. What would you recommend for fans of Your Corner Dark to check out next?
For YA, I have a pre-order in for THE PROJECT, by Courtney Summers. She always rips my heart out. Btw, if you haven't checked out SADIE, you should say prayers then order a copy.
For adult I have pre-orders in for WAITING FOR THE NIGHT SONG by Julie Dalton, THE KINDEST LIE by Nancy Johnson and WHITE SPACE by Jennifer DeLeon. I'm really looking forward to those.
5. What is one message that you would like for teens reading Your Corner Dark to take away from the story?
YCD has been called a riveting page-turner that is all about choices. I hope in some way, that the choices Frankie and Leah make in the book will resonate. And more importantly, help the youngins feel like a bad choice isn't the end of the world. So often, hope is all we've got.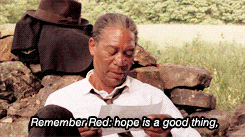 American Street meets Long Way Down in this searing and gritty debut novel that takes an unflinching look at the harsh realities of gang life in Jamaica and how far a teen is willing to go for family.
Things can change in a second:
The second Frankie Green gets that scholarship letter, he has his ticket out of Jamaica.
The second his longtime crush, Leah, asks him on a date, he's in trouble.
The second his father gets shot, suddenly nothing else matters.
And the second Frankie joins his uncle's gang in exchange for paying for his father's medical bills, there's no going back…or is there?
As Frankie does things he never thought he'd be capable of, he's forced to confront the truth of the family and future he was born into—and the ones he wants to build for himself.
DESMOND HALL was born in Jamaica, West Indies, and moved to Jamaica, Queens.
He has worked as a high school biology and English teacher; counseled teenage ex-cons after their release from Rikers Island; and served as Spike Lee's creative director at Spike DDB. Desmond has served on the board of the Partnership for Drug-Free Kids and the Advertising Council and judged the One Show, the American Advertising Awards, and the NYC Downtown Short Film Festival. He's also been named one of Variety magazine's Top 50 Creatives to Watch. Desmond lives outside of Boston with his wife and two daughters.