Happy New Year y'all! Today I just want to share a few books by BIPOC authors that are coming out this month. It makes me so happy to see kids these days getting more stories where they can see themselves as the hero and you already know these are going on my TBR (if they aren't already).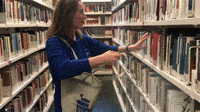 Release Date: January 5th, 2021
Synopsis: Best-selling author Rick Riordan presents CITY OF THE PLAGUE GOD, an adventure based on ancient Mesopotamian mythology written by Sarwat Chadda, author of the Ash Mistry series. Characters from the Epic of Gilgamesh populate this high-stakes contemporary adventure in which all of Manhattan is threatened by the ancient god of plagues. Thirteen-year-old Sik wants a simple life going to school and helping at his parents' deli in the evenings. But all that is blown to smithereens when Nergal comes looking for him, thinking that Sik holds the secret to eternal life.Turns out Sik is immortal but doesn't know it, and that's about to get him and the entire city into deep, deep trouble. Sik's not in this alone. He's got Belet, the adopted daughter of Ishtar, the goddess of love and war, on his side, and a former hero named Gilgamesh, who has taken up gardening in Central Park. Now all they have to do is retrieve the Flower of Immortality to save Manhattan from being wiped out by disease. To succeed, they'll have to conquer sly demons, treacherous gods, and their own darkest nightmares.
Release Date: January 5th, 2021
Synopsis: Pitched as Jane the Virgin meets To All the Boys I've Loved Before—and full of Black girl magic—the book follows Tessa, a creative writing student who has never seen herself reflected in the pages of her beloved romance novels, until she runs up against a bad case of writer's block and decides to find a real-life romance to inspire her fiction.
Release Date: January 5th, 2021
Synopsis: The Hate U Give meets Get Out in this honest and powerful exploration of prejudice in the stunning novel from sister-writer duo Maika and Maritza Moulite, authors of Dear Haiti, Love Alaine.
ISN'T BEING HUMAN ENOUGH?
When teen social activist and history buff Kezi Smith is killed under mysterious circumstances after attending a social justice rally, her devastated sister Happi and their family are left reeling in the aftermath. As Kezi becomes another immortalized victim in the fight against police brutality, Happi begins to question the idealized way her sister is remembered. Perfect. Angelic.
One of the good ones.
Even as the phrase rings wrong in her mind—why are only certain people deemed worthy to be missed?—Happi and her sister Genny embark on a journey to honor Kezi in their own way, using an heirloom copy of The Negro Motorist Green Book as their guide. But there's a twist to Kezi's story that no one could've ever expected—one that will change everything all over again.
Release Date: January 5th, 2021
Synopsis: From debut writer Eden Royce comes a wondrous historical ghost story set in South Carolina in the 1960s—an unforgettable tale of courage, friendship, and Black Girl Magic.
It's 1963, and things are changing for Jezebel Turner. Her beloved grandmother has just passed away. The local police deputy won't stop harassing her family. With school integration arriving in South Carolina, Jez and her twin brother, Jay, are about to begin the school year with a bunch of new kids. But the biggest change comes when Jez and Jay turn eleven—and their uncle, Doc, tells them he's going train them in rootwork.
Jez and Jay have always been fascinated by the African American folk magic that has been the legacy of her family for generations—especially the curious potions and powders Doc and Gran would make for the people on their island. But Jez soon finds out that her family's true power goes far beyond small charms and elixirs…and not a moment too soon. Because when evil both natural and supernatural comes to show itself in town, it's going to take every bit of the magic she has inside her to see her through.
Debut author Eden Royce arrives with a wondrous story of love, bravery, friendship, and family, filled to the brim with magic great and small.
Release Date: January 5th, 2021
Synopsis: A friendly prank war at the White House spirals out of control in this hilarious and heartfelt middle grade novel written by acclaimed author Yamile Saied Méndez and perfect for fans of President of the Whole Fifth Grade and Merci Suárez Changes Gears.
Ingrid and Winnie López have lived at 1600 Pennsylvania Avenue for eight years, but their friends Skylar and Zora Williams—the new first daughters—are about to move into the White House with their mom, the president-elect. What the Williamses don't know is that incoming presidents' families are often pranked by the folks they're replacing, and Ingrid and Winnie take that tradition very seriously.
But when the four girls get wrapped up in an ever-escalating exchange of practical jokes and things spiral out of control, can they avoid an international incident? Or will their battle go down in American history and ruin their friendship forever?
Release Date: January 5th, 2021
Synopsis: When you look like us—brown skin, brown eyes, black braids or fades—people think you're trouble. No one looks twice at a missing black girl from the projects because she must've brought whatever happened to her upon herself. I, Jay Murphy, can admit that, for a minute, I thought my sister, Nicole, got too caught up with her boyfriend—a drug dealer—and his friends.
But she's been gone too long now.
If I hadn't hung up on her that night, she'd be spending time with our grandma. If I was a better brother, she'd be finishing senior year instead of being another name on a missing persons list. It's time to step up and do what the Newport News police department won't.
Nic, I'm bringing you home.
Release Date: January 12th, 2021
Synopsis: A historical YA novel that takes place during the Greenwood Massacre of 1921, in an area of Tulsa, OK, known as the Black Wall Street.
Seventeen-year-old Isaiah Wilson is, on the surface, a town troublemaker, but is hiding that he is an avid reader and secret poet, never leaving home without his journal. A passionate follower of WEB. Du Bois, he believes that black people should rise up to claim their place as equals.
Sixteen-year-old Angel Hill is a loner, mostly disregarded by her peers as a goody-goody. Her father is dying, and her family's financial situation is in turmoil. Also, as a loyal follower of Booker T. Washington, she believes, through education and tolerance, that black people should rise slowly and without forced conflict.
Though they've attended the same schools, Isaiah never noticed Angel as anything but a dorky, Bible toting church girl. Then their English teacher offers them a job on her mobile library, a three-wheel, two-seater bike. Angel can't turn down the money and Isaiah is soon eager to be in such close quarters with Angel every afternoon.
But life changes on May 31, 1921 when a vicious white mob storms the community of Greenwood, leaving the town destroyed and thousands of residents displaced. Only then, Isaiah, Angel, and their peers realize who their real enemies are.
Release Date: January 12th, 2021
Synopsis: A novel-in-verse about a young girl coming-of-age and stepping out of the shadow of her former best friend. Perfect for readers of Elizabeth Acevedo and Nikki Grimes.

She looks me hard in my eyes
& my knees lock into tree trunks
My eyes don't dance like my heartbeat racing
They stare straight back hot daggers.
I remember things will never be the same.
I remember things.

With gritty and heartbreaking honesty, Mahogany L. Browne delivers a novel-in-verse about broken promises, fast rumors, and when growing up means growing apart from your best friend.
Release Date: January 12th, 2021
Synopsis: This #ownvoices debut about losing and finding family, forging unlikely friendships, and searching for answers to big questions will resonate with fans of Erin Entrada Kelly and Rebecca Stead.
The only thing Rosalind Ling Geraghty loves more than watching NASA launches with her dad is building rockets with him. When he dies unexpectedly, all Ro has left of him is an unfinished model rocket they had been working on together.
Benjamin Burns doesn't like science, but he can't get enough of Spacebound, a popular comic book series. When he finds a sketch that suggests that his dad created the comics, he's thrilled. Too bad his dad walked out years ago, and Benji has no way to contact him.
Though Ro and Benji were only supposed to be science class partners, the pair become unlikely friends: Benji helps Ro finish her rocket, and Ro figures out a way to reunite Benji and his dad. But Benji hesitates, which infuriates Ro. Doesn't he realize how much Ro wishes she could be in his place?
As the two face bullying, grief, and their own differences, Benji and Ro must try to piece together clues to some of the biggest questions in the universe.
Release Date: January 12th, 2021
Synopsis: International phenomenon Angie Thomas revisits Garden Heights seventeen years before the events of The Hate U Give in this searing and poignant exploration of Black boyhood and manhood.
If there's one thing seventeen-year-old Maverick Carter knows, it's that a real man takes care of his family. As the son of a former gang legend, Mav does that the only way he knows how: dealing for the King Lords. With this money he can help his mom, who works two jobs while his dad's in prison.
Life's not perfect, but with a fly girlfriend and a cousin who always has his back, Mav's got everything under control.
Until, that is, Maverick finds out he's a father.
Suddenly he has a baby, Seven, who depends on him for everything. But it's not so easy to sling dope, finish school, and raise a child. So when he's offered the chance to go straight, he takes it. In a world where he's expected to amount to nothing, maybe Mav can prove he's different.
When King Lord blood runs through your veins, though, you can't just walk away. Loyalty, revenge, and responsibility threaten to tear Mav apart, especially after the brutal murder of a loved one. He'll have to figure out for himself what it really means to be a man.
Release Date: January 19th, 2021
Synopsis: Quinton Peters was the golden boy of the Rosewood low-income housing projects, receiving full scholarship offers to two different Ivy League schools. When he mysteriously goes missing, his little sister, 13-year-old Amari Peters, can't understand why it's not a bigger deal. Why isn't his story all over the news? And why do the police automatically assume he was into something illegal?
Then Amari discovers a ticking briefcase in her brother's old closet. A briefcase meant for her eyes only. There was far more to Quinton, it seems, than she ever knew. He's left her a nomination for a summer tryout at the secretive Bureau of Supernatural Affairs. Amari is certain the answer to finding out what happened to him lies somewhere inside, if only she can get her head around the idea of mermaids, dwarves, yetis and magicians all being real things, something she has to instantly confront when she is given a weredragon as a roommate.
Amari must compete against some of the nation's wealthiest kids—who've known about the supernatural world their whole lives and are able to easily answer questions like which two Great Beasts reside in the Atlantic Ocean and how old is Merlin? Just getting around the Bureau is a lesson alone for Amari with signs like 'Department of Hidden Places this way, or is it?' If that all wasn't enough, every Bureau trainee has a talent enhanced to supernatural levels to help them do their jobs – but Amari is given an illegal ability. As if she needed something else to make her stand out.
With an evil magican threatening the whole supernatural world, and her own classmates thinking she is an enemy, Amari has never felt more alone. But if she doesn't pass the three tryouts, she may never find out what happened to Quinton.
Release Date: January 19th, 2021
(This is actually an Adult release but Nnedi has a middle grade book coming out in February)
Synopsis: The new book by Nebula and Hugo Award-winner, Nnedi Okorafor.
"She's the adopted daughter of the Angel of Death. Beware of her. Mind her. Death guards her like one of its own."
The day Fatima forgot her name, Death paid a visit. From hereon in she would be known as Sankofa­­–a name that meant nothing to anyone but her, the only tie to her family and her past.
Her touch is death, and with a glance a town can fall. And she walks–alone, except for her fox companion–searching for the object that came from the sky and gave itself to her when the meteors fell and when she was yet unchanged; searching for answers.
But is there a greater purpose for Sankofa, now that Death is her constant companion?
Release Date: January 19th, 2021
Synopsis: American Street meets Long Way Down in this searing and gritty debut novel that takes an unflinching look at the harsh realities of gang life in Jamaica and how far a teen is willing to go for family.
Things can change in a second:
The second Frankie Green gets that scholarship letter, he has his ticket out of Jamaica.
The second his longtime crush, Leah, asks him on a date, he's in trouble.
The second his father gets shot, suddenly nothing else matters.
And the second Frankie joins his uncle's gang in exchange for paying for his father's medical bills, there's no going back…or is there?
As Frankie does things he never thought he'd be capable of, he's forced to confront the truth of the family and future he was born into–and the ones he wants to build for himself.
Release Date: January 26th, 2021
Synopsis: Brand-new kicks, ripped denim shorts, royal-blue Supreme tee—Wes Henderson has the best style in sixth grade. That–and hanging out with the crew (his best friends since little kid days) and playing video games–is what Wes wants to be thinking about at the start of the school year, not the protests his parents are always dragging him to.
But when a real estate developer makes an offer to buy Kensington Oaks– the neighborhood Wes has lived in his whole life, everything changes. The grown-ups are supposed to have all the answers. But all they're doing is arguing. Even Wes's best friends are fighting. And some of them may be moving. Wes isn't about to give up the only home he's ever known without a fight. He's always been good at puzzles and he knows there must be a missing piece that will solve this puzzle and save the Oaks. But can he find it…before it's too late?
Exploring community, justice, family and friendship with a irresistibly deft and relatable touch, Take Back the Block introduces Wes, a 6th grader readers will fall in love with and asks what it means to belong, to a place and a movement, and to fight for a cause you believe in.
Release Date: January 26th, 2021
Synopsis: In this riveting, keenly emotional debut fantasy, a Black teen from Houston has her world upended when she learns about her godly ancestry and must save both the human and god worlds. Perfect for fans of Angie Thomas, Tomi Adeyemi, and The Hunger Games
"Make a way out of no way" is just the way of life for Rue. But when her mother is shot dead on her doorstep, life for her and her younger sister changes forever. Rue's taken from her neighborhood by the father she never knew, forced to leave her little sister behind, and whisked away to Ghizon–a hidden island of magic wielders.
Rue is the only half-god, half-human there, where leaders protect their magical powers at all costs and thrive on human suffering. Miserable and desperate to see her sister on the anniversary of their mother's death, Rue breaks Ghizon's sacred Do Not Leave Law and returns to Houston, only to discover that Black kids are being forced into crime and violence. And her sister, Tasha, is in danger of falling sway to the very forces that claimed their mother's life.
Worse still, evidence mounts that the evil plaguing East Row is the same one that lurks in Ghizon–an evil that will stop at nothing until it has stolen everything from her and everyone she loves. Rue must embrace her true identity and wield the full magnitude of her ancestors' power to save her neighborhood before the gods burn it to the ground.
Release Date: January 26th, 2021
Synopsis: An adventerous South American Tomb Raider! This hotly anticipated companion to Woven in Moonlight follows an outcast Condesa, as she braves the jungle to forge an alliance with the lost city of gold.
If the jungle wants you, it will have you…
Catalina Quiroga is a Condesa without a country. She's lost the Inkasisa throne, the loyalty of her people, and her best friend. Banished to the perilous Yanu Jungle, Catalina knows her chances of survival are slim, but that won't stop her from trying to escape. It's her duty to reclaim the throne.
When Manuel, the son of her former general, rescues Catalina from a jaguar, a plan forms. Deep in the jungle, the city of gold is hidden, home to the fierce Illari people, who she could strike an alliance with.
But the elusive Illari are fighting a battle of their own—a mysterious blight is corrupting the jungle, laying waste to everything they hold dear. As a seer, Catalina should be able to help, but her ability to read the future in the stars is as feeble as her survival instincts. While searching for the Illari, Catalina must reckon with her duty and her heart to find her true calling, which could be the key to stopping the corruption before it destroys the jungle completely.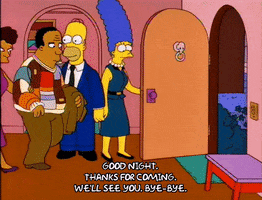 This post does include affiliate links to Bookshop. Using my affiliate link is one way you can support my page. It doesn't change the price of the book in any way but I would just get a small percentage of the sale (which I would then use to buy more books from indie booksellers.)