Hey y'all! This week has been… a week. Before we get into it, go on and get a cozy blanket and holiday themed mug so we can catch up. It's finals, baby!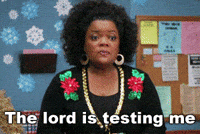 Life Update
Like I said before, it's finals week so I've definitely been stressed. As an English major, all my class finals this semester have been essays and some were definitely easier than others. Oh, and my Creative Writing final was a portfolio of our work so I submitted three poems that I'm really proud of. I still have to finish my Shakespeare essay but after that I'll finally be through with this semester.
What else even happened this week? I honestly don't know because I've been so stressed about these finals.
Blogging Update
I didn't write anything new this week but I did have a review ready from a few months ago that was already prescheduled, so that definitely helped. I've still posted on my Bookstagram. It's been a really nice escape and I often find myself falling down the rabbit hole with it. I've also been spending a lot of time preparing things for The Haitian Readathon and creating posts for the Instagram page so be sure to check those out.
What Did I Miss?
Just one post this week.
I read this Camila the Record-Breaking Star a whole while back but it's absolutely adorable and set for release on New Year's Day.
Videos that Made me Think
I really like watching videos that are introspective or make me think about a topic I hadn't thought too deeply in before. These are a few that I really enjoyed this week.
I love Evelyn and she falls perfectly in this introspective category. The video she posted this week was so sweet. It reminded me that I need to be more open to letting people see me try, especially with my writing.
I watch a lot of Alex Myers funnier videos about TV shows but I love when he posts these random video essays. This one feels especially relevant now that I'm *really* an adult. Not being on campus makes it so much more difficult to make and maintain friendships. Thankfully I've made some new buddies in the book community that have made me feel really accepted.
I really love video essays and Matilda is one of my all-time favorite movies so seeing this in my recommended list meant I just had to watch it. The person narrating this has such a relaxing voice and I love the points they made. This also helps confirm even further that Matilda is a true masterpiece.
Y'all know I love Kennie JD and this week she made some POINTS. I tried watching the first episode of Euphoria last year but I couldn't even finish it and Kennie really put a lot of what I was feeling into words. I'd definitely recommend checking out this video whether you're a fan of Euphoria or not.
This video forcefully sent me back to 5th grade. As a current 21-year-old, these songs were definitely a big part of my school days and they were attached to some pretty strong memories. It was quite the trip.
How was your week? What were your favorite songs of the 2010s? Are you going through a finals week? Let me know in the comments below, let's chat!