Hey y'all! This review is long overdue. I read The Kiss Quotient last month because I was in a romance mood and I'd heard good things about it. I decided to listen to the audiobook through the CloudLibrary app since I've been struggling with finishing physical books. After reading it, I totally understand the hype.
A heartwarming and refreshing debut novel that proves one thing: there's not enough data in the world to predict what will make your heart tick.
Stella Lane thinks math is the only thing that unites the universe. She comes up with algorithms to predict customer purchases — a job that has given her more money than she knows what to do with, and way less experience in the dating department than the average thirty-year-old.
It doesn't help that Stella has Asperger's and French kissing reminds her of a shark getting its teeth cleaned by pilot fish. Her conclusion: she needs lots of practice — with a professional. Which is why she hires escort Michael Phan. The Vietnamese and Swedish stunner can't afford to turn down Stella's offer, and agrees to help her check off all the boxes on her lesson plan — from foreplay to more-than-missionary position…
Before long, Stella not only learns to appreciate his kisses, but to crave all the other things he's making her feel. Soon, their no-nonsense partnership starts making a strange kind of sense. And the pattern that emerges will convince Stella that love is the best kind of logic…
Trigger Warnings: overstimulation, anxiety attack, explicit sex scenes
Representation: autistic main character, Vietnamese-American love interest, sex work
The Good
The characters were very interesting. I loved seeing their relationships with their family and how that affected their actions. I always love seeing family in stories like these.
I'm pretty sure this was my first time reading a book with an autistic main character. Helen Hoang is on the spectrum so this is Own Voices. It was super interesting to see how Stella's Asberger's affected her daily and romantic life.
This book was super steamy. It reminded me of Get a Life, Chloe Brown in some ways, especially with those scenes. I see why people always recommend it in their steamy romance lists. Oo, my pearls!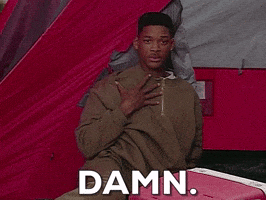 The Not so Good
It was a little insta-lovey. I didn't have any problems with it, especially with those steamy scenes but it is something to keep in mind if you don't like instalove.
I felt like whenever Stella and Michael had any issues the first resort was sex. I mean, you do you, but at least talk out your problems. I also feel like there wasn't enough growth in their relationship.
It got a little repetitive with some things. I was listening to the audiobook and I kept getting distracted towards the end because it just wasn't holding my attention the same way it did in the beginning.
All in All
I really enjoyed The Kiss Quotient and would definitely recommend it to all my romance lovers. It's steamy, fun, and brings up some really interesting issues.
4/5 Stars
Have you read The Kiss Quotient?
Do you like steamy romances?
Who are your favorite romance authors?
Let me know in the comments below, let's chat!