Hey y'all! Welcome to my stop for the Hear Our Voices book tour of Come On In. I'm so happy to be part of yet another book tour with Hear Our Voices. Alaya Dawn Johnson's story was quite an interesting one and I love her answers to my questions so keep reading to see what she had to say.
1. Science Fiction is a genre that's had a cult following since its creation. The Nebula award has been around since 1966 and it is very well known among sci-fi lovers. What was it like winning a Nebula award for your 2014 novel, Love is the Drug?
It was pretty damn exciting! I actually won two Nebula awards that year—one for my novelette "A Guide to the Fruits of Hawai'i, and then another for best YA/Middle Grade for Love Is the Drug. It's funny, because I had just moved to Mexico at the time and didn't have any money to return to the states for the ceremony. I didn't think I had any chance of winning. Just being nominated for a Nebula had been a dream of mine! I was in the middle of a housing disaster, where the owner of the apartment I was renting was kicking us out for non-payment of the rent—which I had paid! Unfortunately, my roommates had absconded with my rent money and there was nothing I could do about it. I remember sitting among my boxes in my soon-to-be-ex room on a dark, rainy night. There was an election that day so alcohol sales were illegal, the internet had been cut off so I couldn't even go online on my computer, and suddenly my phone started pinging with the notifications on Twitter of people congratulating me for the first Nebula. Then half an hour later it happened again! I just had to laugh—talk about the best of times and the worst of times.
2. Science fiction is often seen as a predominantly white, male genre. Do you have any advice for BIPOC writers who are interested in creating content that focuses on science and speculative fiction?
Do it! SF has the reputation of being predominantly white and male, but it's getting less so by the day. And let's be honest, BIPOC have been here from the beginning. We've been shaping this genre and exploring its possibilities from the start, and I'm proud to be part of a new generation who are making our voices heard and our presence more visible. Yes, it's got its challenges, but the field has become so much more diverse and open even in the decade-plus I've been an active participant. Though we still have a long way to go and there's often really frustrating setbacks, there's so much more room now for all of us to tell our stories, and that's very exciting.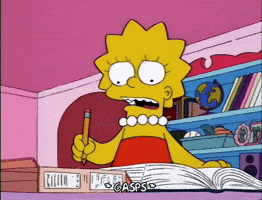 3. What has your experience been like moving out of the United States to Mexico?
It certainly involved a lot of housing difficulties! I moved here without knowing anyone, and I spoke only very rudimentary Spanish. It was a massive change for me and I definitely spent some months wandering around Mexico City wondering what on earth I'd gotten myself into. But even then, I loved it. I knew I'd found a place that could speak to me and that I could speak to. Mexico City is such a vibrant, intense, culturally rich city. I learned Spanish quickly, gradually made friends, and figured out a life for myself here. I got a Master's degree in Mesoamerican Studies at UNAM (Universidad Nacional Autónoma de México), which was a life-changing experience among life-changing experiences. It hasn't all been easy—see the story of getting kicked out of my house above, plus plenty more I could tell you—but it has been deeply rewarding. And now I've made another big change and moved from Mexico City to rural Oaxaca with my partner! The rhythms of life are very different here and take some getting used to for this lifelong city dweller. But hopefully I'm up to the challenge!
4. Do you think your writing has changed since you moved?
I definitely gave myself permission to slow down more. When I moved I needed a break, and upending my life gave it to me in a weird way. I had more space, more room, more time to breathe and look around me and learn new things. So while I don't think that my writing has changed in really obvious ways, I think it helped hone things that I've always wanted to be able to do with my words, and I've been able to take risks that never would have been possible before. I'm publishing novels for the first time in years, so you'll probably see some of that influence in my new novel Trouble the Saints and my forthcoming YA.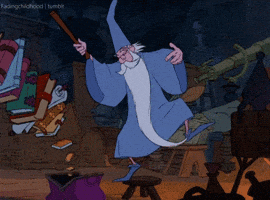 5. Writing can be stressful, especially during a pandemic. Do you have a self care routine? What are some things that spark joy for you?
It's a little paradox of writing that it is at once very stressful for me and the one thing I do to reliably relieve stress. I think that's because I have such high expectations that gearing myself up to write can be a little nerve-wracking. But on the other hand, finding that place to discharge all of my rage and frustration and grief and joy and…everything…is the gift of being a writer. My self-care routine is very much a work-in-progress (especially now that everything's gotten shaken up again with the move to the country). I try to do yoga every day, which helps. I try to meditate. I try to make sure I get writing in. I love walking outside with my dog and watching the sunset. I try to do everything I can to make it possible for me to get into the headspace to create. That doesn't always happen—especially not in these fraught times—but that's the goal.
I hope you enjoyed these answers as much as I did. If you'd like to hear more of my thoughts on Volviendome, check out my bookstagram for 15 thoughts I had while reading the story.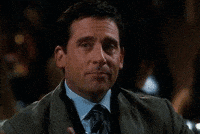 Come On In
by Adi Alsaid (Editor)
Publisher: Inkyard Press
Release Date: October 13th 2020
Genre: YA Anthology
Add to Goodreads| Amazon | Barnes & Noble | Target
This exceptional and powerful anthology explores the joys, heartbreaks and triumphs of immigration, with stories by bestselling and beloved YA authors who are themselves immigrants and the children of immigrants.
WELCOME
From some of the most exciting bestselling and up-and-coming YA authors writing today…journey from Ecuador to New York City and Argentina to Utah, from Australia to Harlem and India to New Jersey, from Fiji, America, Mexico and more… Come On In.
With characters who face random traffic stops, TSA detention, customs anxiety, and the daunting and inspiring journey to new lands, who camp with their extended families, dance at weddings, keep diaries, teach ESL, give up their rooms for displaced family, decide their own answer to the question "where are you from?" and so much more, Come On In illuminates fifteen of the myriad facets of the immigrant experience.
Alaya Dawn Johnson
ALAYA DAWN JOHNSON has been recognized for her short fiction and YA novels, winning the 2015 Nebula Award for Best Novelette for "A Guide to the Fruits of Hawai'i," which also appears in The Best American Science Fiction and Fantasy (2015), guest edited by Joe Hill. Her debut YA novel, The Summer Prince, was longlisted for the National Book Award for Young People's Literature. Her follow up YA novel, Love Is the Drug, won the Andre Norton Award in 2015. A native of Washington, D.C., Johnson is currently based in Mexico City, where she received a masters degree in Mesoamerican studies and sings in a blues band.