Hey y'all! I'm trying to catch up on reviews these next few weeks and this is another one that I've been struggling to put into words. I have so many feelings and not enough words to describe them. So, I will try describing it with the words that I have at my disposal.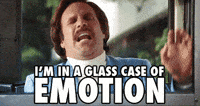 StoryGraph Synopsis
In his first contemporary teen novel, critically acclaimed author and two-time Edgar Award finalist Lamar Giles spotlights the consequences of societal pressure, confronts toxic masculinity, and explores the complexity of what it means to be a "real man."
Del has had a crush on Kiera Westing since kindergarten. And now, during their junior year, she's finally available. So when Kiera volunteers for an opportunity at their church, Del's right behind her. Though he quickly realizes he's inadvertently signed up for a Purity Pledge.
His dad thinks his wires are crossed, and his best friend, Qwan, doesn't believe any girl is worth the long game. But Del's not about to lose his dream girl, and that's where fellow pledger Jameer comes in. He can put in the good word. In exchange, Del just has to get answers to the Pledgers' questions…about sex ed.
With other boys circling Kiera like sharks, Del needs to make his move fast. But as he plots and plans, he neglects to ask the most important question: What does Kiera want? He can't think about that too much, though, because once he gets the girl, it'll all sort itself out. Right?
Trigger Warnings: conversations around sex, underage drinking, slut shaming, toxic masculinity, male entitlement, sexual assault
Representation: Black main character, teen pregnancy
The Good
I love the high school messiness. There was so much drama and I was here for it. I feel like not enough books focus on the reality of high school drama because this literally reminded me of my own high school. Every time we had a hurricane, we also had new pregnancies so…
The discussion of sex and sex education is so well done. I like how it mentions the issues found in abstinence only education without making abstinence itself seem like a bad thing. It's a pretty fine line but this story walks it like a tightrope.
The discussion of toxic masculinity was so needed! We really get to see Del's evolution on this and how it has affected his own self image. It's just *chef's kiss*
This would be especially great for men and young boys to read. I think that's one of the great things about having more prevalent Black male authors. They can open this world to people who may not feel comfortable with it in any other format.
Love the character development! Like I mentioned in my Field Guide review, character development can make or break a book for me. This one definitely hit the mark. Del's transition as a character is beautifully shown and it's just an overall remarkable story.
The plot was so clever and really well paced. Going in, I was intrigued by the idea but I didn't know how much would actually come from this story. This one had so much depth and it worked so well. There was never a dull moment for me.
I absolutely loved the nuanced conversation surrounding religion. I'm Christian and I've found that religion is often brushed over or just not spoken about at all in a lot of novels, especially YA. Teen years are a big stage of development and I think they're an especially important point for religious development. That's kind of the time where you're starting to question what you were raised with and figure out what you believe on your own and this story does a great way of showing that process. I would love to read more stories like this one, for sure.
The Not so Good
There was a comment about OCD that kind of rubbed me the wrong way at the beginning. It just trivializes it and it's said really offhandedly. I'm pretty sure there wasn't any mal intent from it, it's just a conversation that we need to have more of when it comes to mental illness related comments.
All in All
Honestly, a wonderful read. I was going into it thinking I would like it but I honestly wasn't expecting to absolutely love it the way I did. This book y'all… just go pick it up.
This is perfect for fans of a lot of the authors I'm a big fan of including but not limited to: Jason and Justin A. Reynolds, Nic Stone, Angie Thomas, Ben Philippe, Elizabeth Acevedo, Lilliam Rivera, and so many more.
5/5 Stars
Lamar Giles will be speaking along with Justin A. Reynolds and Ben Philippe about Black Boy Joy on October 28th (next Wednesday). Damon Young, the author of What Doesn't Kill You Makes You Blacker, will be the moderator. If you're a total fangirl like me, or just want to hear them speak, then you can RSVP here. It's a free event hosted by Epic Reads.
And if you want to hear me gushing about another Black Boy Joy book, check out yesterday's review of The Field Guide to the North American Teenager.
Have you read Not So Pure and Simple?
How do you feel about toxic masculinity?
What was your latest five star read?
Let me know in the comments below, let's chat!