Hey y'all! This has been an interesting week. A lot was going on and I'm still kind of recovering from it all. Before we get into all that, grab a fall themed drink, cozy blanket, and take a seat so we can catch up!
Life Update
It's midterm season and you know what that means: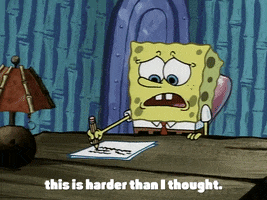 My midterms mainly consist of essays since I'm only taking English classes right now. I had two last week, one this week, and I have a midterm exam that consists of paragraph long responses to text analysis questions this week. I'm so tired y'all. So, so tired.
After a stressful week like that, I made sure to take a really extended Self Care Saturday. I spent yesterday pruning my flowers, collecting seeds and mainly spending time outside. It was super relaxing and honestly recharged me a lot more than I realized I needed.
I also binged all the episodes of Ted Lasso because Kat @ Life and Other Disasters has been talking about it and I got a trial of Apple TV when I bought my iPad so now felt like the perfect time. It's such a feel good and super funny show. I'm so happy I got to watch it.
Blogging Update
Another week of not blog hopping. At this point, I won't even mention it. Y'all see what I've had to deal with for school. If you have a post that you'd really like me to check out though, please let know so I can make some time for it. I really do love y'all, it's just hard getting to it all.
I was also struggling to post this week. Even when I wasn't doing schoolwork, I just felt so mentally exhausted. Thankfully I had some wonderful interviews that were pretty easy to format into posts.
I'm still posting pretty regularly on my bookstagram so here's another peek at it.
What Did I Miss?
Here's the part where I talk about what I've posted this week and you check out what you've missed.
This was my addition to the Hear Our Voices tour for Rice and Rocks. I love Sandra's answers and I'm happy I was able to add to the buzz surrounding this fun story.
This post is extra special because Lamar Giles' marketing team actually reached out to ME to help promote his latest Middle Grade novel. Have I actually made it as a book blogger?
Check out Lamar Giles' answers to my questions. They're really great!
I decided to do something a little fun this week and this was in my drafts so I followed through on posting a diverse, family-friendly watchlist. I love these shows and I hope you end up loving them too.
My Current Obsession
I've been getting super into plant videos and I really went down the rabbit hole. Now I've been trying to propogate some houseplants so I can get my patio to look like a jungle. I also want to get into gardening so I've been doing some research on that too. Gardening YouTube is a whole side of its own.
I found this YouTube channel called the Wild Floridian and her videos are great! I really want to get into planting more native plants in my backyard to replace some of the invasive ones that have been back there since before we moved.
How was your week?
Where is your favorite place to go?
What's your current obsession?
Let me know in the comments below, let's chat!