Hey y'all! So I'm coming at you with something super special this week. Lamar Giles' marketing team reached out to me to check out his upcoming Middle Grade Novel: The Last Mirror on the Left. It is a sequel to The Last Last Day of Summer and it features Black kids saving the world with some cool sci-fi elements.
I am so honored to have this opportunity to interview Lamar Giles, especially as I begin delving more into Middle Grade. I recently read his latest YA novel Not So Pure and Simple and I absolutely loved it. I ended up buying a copy of The Last Last Day of Summer for my cousin (she's ten) and I'll be giving her my ARC of The Last Mirror on the Left to go along with it. I'm so excited to see what she thinks about it.
Okay, enough of me gushing. Here's the interview: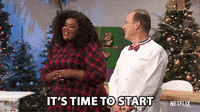 When did you realize you wanted to be a writer?
LG: I've always enjoyed storytelling from a young age. I tried my hand at short fiction and even novels throughout my teens, but decided I want to "go pro" around the age of 20 or 21 when I understood that I'd have to spend the rest of my life making a living, and it was worth putting effort into the profession I really wanted to be a part of. From that point, it took about 10 years before I sold my first novel, and I haven't looked back since.
Middle Grade can be a tricky group to write for, especially when it comes to keeping readers engaged. You don't seem to struggle in that department, but what inspires you to write for this age group in particular?
LG: For one, it's a fun group to write for. Some of my best experiences have been getting in front of an auditorium full of 3rd, 4th, and 5th graders and watching them go wide-eyed and gasp when I read portions of The Last Last Day of Summer. Besides the fun though, I recall being that age and wondering why none of the fantastic adventure books I read featured kids that looked like the kids in my neighborhood, or came from the places I came from. So, once I had the opportunity to create my own fictional world, I made it to fill a gap that no one filled for me.
As a writer for young people, you serve an important role in helping shape how future generations think and feel. What is something you want readers to take away from the Alston Boys adventures?
LG: The thing I want readers to take away from Otto and Sheed's adventures are they fight for what's right without compromising themselves. They don't pretend to be something they're not, and they don't back down when they see injustices. I think that's something we might all aspire to.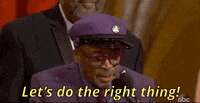 The Last Mirror on the Left is classified as Science Fiction but it also seems to have some fantasy elements to it, too. What are some of your favorite speculative fiction stories?
LG: Some of my favorite speculative fiction stories include The Phantom Tollbooth (a direct inspiration for the first book in this series), Charlie and the Chocolate Factory, too many Choose Your Own Adventure books to name, and then eventually a number of Stephen King novels (that I read when I was probably a little too young), and later, books by Octavia Butler (Kindred is a favorite), Tananarive Due (My Soul to Keep), and N.K. Jemisin (literally anything she writes).
Several of your other works address important topics like toxic masculinity, social media, and our relationships with others. How do you modify these discussions for younger audiences?
LG: For me, character comes first–where are they in their lives? Because a teen would likely be in a different place than someone Otto and Sheed's age. Then I think, at that stage in their lives, with the guidance they have, and the environment they live in, how might topics like toxic masculinity, or social media, or social justice intersect with their unique personality? I try to answer those questions in a way that seems most logical to me in the moment–then I just hope readers think I'm closer to right than wrong.
ABOUT THE BOOK:
Otto and Sheed are back! In Edgar-nominated author Lamar Giles' latest book, The Last Mirror on the Left (A Legendary Alston Boys Adventure), the boys must embark on their most dangerous journey yet, bringing a fugitive to justice in a world that mirrors their own but has its own rules to play by.
Unlike the majority of Logan County's residents, Missus Nedraw of the Rorrim Mirror Emporium remembers the time freeze from The Last Last-Day-of-Summer, and how Otto and Sheed took her mirrors without permission to fix their mess. Usually, that's an unforgivable offense, punishable by a million-year sentence. However, she's willing to overlook the cousins' misdeeds if they help her with a problem of her own. One of her worst prisoners has escaped, and only the Legendary Alston Boys of Logan County can help bring the fugitive to justice.
This funny and off-the-wall adventure is perfect for readers of Jonathan Auxier and Lemony Snicket. It is unique in that it features the kind of heroes who don't often get a chance in children's literature.
"I want the Legendary Alston Boys books to always be a mix of silly fun and substance, something families can laugh about while reading, then have larger discussions about how what Otto and Sheed face relate to the real world," says Giles. "In this case, the boys are in a distorted version of the county they know and love battling a corrupt justice system. Concepts of who makes the rules, why they make the rules, and who's most likely to be punished by those rules come into play. Concepts we're seeing examined, harshly, around us in real-time."
The Last Mirror on the Left is published by Versify, an imprint of Houghton Mifflin Harcourt (October 20, 2020)
ABOUT THE AUTHOR
Lamar Giles is a well-published author, and a founding member of We Need Diverse Books. Lamar has two novels forthcoming in 2020: NOT SO PURE AND SIMPLE his first Contemporary Coming-of-Age Story (HarperTeen/HarperCollins) and THE LAST MIRROR ON THE LEFT (Versify/HMH), the sequel to his 2019 hit THE LAST LAST-DAY-OF-SUMMER.
Lamar is a two-time Edgar Award finalist in the YA category, for his debut YA thriller FAKE ID (HarperCollins, 2014), and his second YA thriller, ENDANGERED (HarperCollins, 2015). His third and fourth YA thrillers, OVERTURNED (Scholastic, 2017) and SPIN (Scholastic, 2019), as well as his middle-grade debut THE LAST LAST-DAY-OF-SUMMER received glowing New York Times reviews, and was named to multiple Best Of lists, including Time Magazine, Kirkus Reviews, and Amazon. FAKE ID has been optioned by Sony Pictures.
Lamar is the editor of the We Need Diverse Books YA short story anthology FRESH INK (Random House, 2018), and a contributor to many YA and middle-grade anthologies including THREE SIDES OF A HEART (HarperCollins, 2017), BLACK ENOUGH: STORIES OF BEING YOUNG & BLACK IN AMERICA (HarperCollins / Balzer & Bray, 2019), THE HERO NEXT DOOR (Random House, 2019), HIS HIDEOUS HEART (Flatiron Books, 2019) and SUPER PUZZLETASTIC MYSTERIES (HarperCollins, 2020). He has published several short stories for adults. 
Want to get a copy for your little ones (or yourself) AND support this page? Use my Bookshop affiliate link to purchase this book and I'll get a small percentage of the sale with no extra cost to you (which I will then use to buy more wonderful books).