Hey y'all! So I'm coming at you with something super special this week. Lamar Giles' marketing team reached out to me to check out his upcoming Middle Grade Novel: The Last Mirror on the Left. It is a sequel to The Last Last Day of Summer and it features Black kids saving the world with some cool sci-fi elements.
I am so honored to have this opportunity to interview Lamar Giles, especially as I begin delving more into Middle Grade. I recently read his latest YA novel Not So Pure and Simple and I absolutely loved it. I ended up buying a copy of The Last Last Day of Summer for my cousin (she's ten) and I'll be giving her my ARC of The Last Mirror on the Left to go along with it. I'm so excited to see what she thinks about it.
Okay, enough of me gushing. Here's the interview: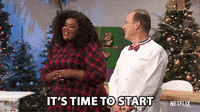 When did you realize you wanted to be a writer?
Continue reading

"Author Interview: Lamar Giles"