Hey y'all! Welcome to my tour stop for the Rice and Rocks book tour hosted by Hear Our Voices. As I mentioned in my M is for Melanin post, children's books hold such a special place in my heart and I love seeing Black authors getting the recognition they deserve. It's beautiful seeing how kids today have access to so many new stories where the main character actually looks like them.
After I received my physical copy from Hear Our Voices, I decided to give it to my youngest cousin (she just turned eight). She kept asking me questions like "Why is the bird so big? What's rice and rocks? Is the boy going to eat rocks?" as soon as she saw the cover. I told her to read it and find out and so that's what she did while I sat on the couch with her. She ended up enjoying the story and I'm pretty sure the bird was her favorite part.
Now let's get into this exclusive interview!
Let's start off with the question that I'm sure everyone has on their minds. Do you like rice and beans? Was it something you grew up eating during family dinners?
I love rice and beans! When was I growing up, just like in the book Rice & Rocks, we had this dish every Sunday for dinner. I would look forward to it because my mom made the best rice and peas and it was a time we all we sit at the dining room table and share fun family stories.
It's one thing to create a story on your own, it's another to create it with someone. Is there a moment that really struck out to you from working on Rice and Rocks together? Did you learn anything new from one another?
This is a great question! I learned a great deal from Megan Sullivan, the illustrator of Rice & Rocks. I was amazed at how my words came to life on the pages through her illustrations. What I learned from her that details matter. If you take a look at the first spread in the book, you will see so many elements in that one setting that play a key role along in Giovanni's journey. Take a closer look at the opening spread When you do so, you will know what I mean!

Another thing I learned – Megan and I share the same birthday!
The illustrations of Rice and Rocks are absolutely beautiful! How did you decide on the looks of the characters and their settings?
Thank you! Again compliments goes to Megan as the illustrator. Before Megan put her paint brush to paper, she and I spent some real quality time talking about my family, especially about Giovanni. Just as important I sent her some of my family. With that she brilliantly captured the warm and loving nature of my family and the fun and playful personality of Giovanni.
Children are the future, and this next generation is more diverse than any that have come before it. Rice and Rocks shows that diversity in the friendships that Giovanni has. What is one thing you'd like children to take away from this story?
The thing that I would love for children and adults to take away from this story is the importance of family traditions. Traditions help to shape our family culture and I feel that when children have a strong foundation to lean on when gaining a sense of their belonging in this world, it helps them to navigate in a world with confidence and pride. In the same vain,
I would hope that it allows for them to appreciate and respect others who have cultural traditions that may different from theirs and while we can celebrate those differences we can equally bond with others over our commonalities.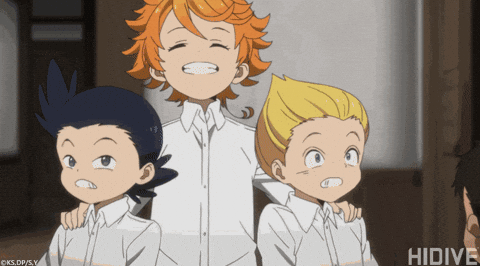 Rice and Rocks has been out for 4 years now. Over the course of that time, what has been your favorite experience?
Honestly, my favorite experiences are when I have the chance to visit with children and read the book along with them. The best part is when the children share their favorite foods and family traditions. They get so excited and animated- kids say the funniest things!
I just want to say thank you again to Sandra L. Richards for answering my questions. I really enjoyed Rice and Rocks and I think it would make the perfect addition to classrooms, library shelves, and reading time with the little ones.
Sandra L. Richards is the debut picture book author of Rice & Rocks. With Rice & Rocks, Sandra brings a unique contribution to the world of children's books. An American-born daughter of Jamaican immigrant parents, she hopes the book will serve as an educational resource for families seeking to teach their children the value of their heritage and the importance of cultural diversity.
Publisher: Wise Ink Creative Publishing
Release Date: August 23rd 2016
Genre: Children's Picture Book
Add to Goodreads | Amazon | Barnes & Noble | Bookshop.org | Book Depository
Tradition takes flight in Rice & Rocks, a picture book celebrating culture and diversity.
Giovanni's friends are coming over for Sunday dinner, and his grandmother is serving rice and beans. Giovanni is embarrassed—he does not like "rice and rocks" and worries his friends will think the traditional Jamaican dish is weird. But his favorite Auntie comes to the rescue. She and Giovanni's pet parrot, Jasper, take him on a magical journey across the globe, visiting places where people eat rice and rocks. This exciting story celebrates the varied traditions of every culture while also highlighting the delicious similarities that bring us all together.