Hey y'all. I don't know about you, but I'm feeling 22.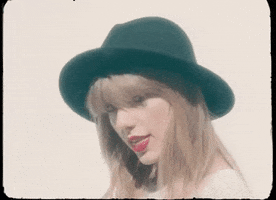 We've made it through 22 sessions of these catch ups and I'm so happy to have you here with me. Since you're already here, might as well grap a fall themed drink, a cozy blanket, and take a seat so we can catch up!
This week has been another busy one and I can tell by your face that you are in no way surprised. Buckle up, it's midterm season.
Life Update
My classes have been okay. I didn't forget about any assignments this time but it definitely wasn't easy keeping up with them. I got my grade back on my Shakespeare essay and I got an A! It's the essay I was stressing about most so I'm really happen about that.
I have to write a creative nonfiction personal essay for my Creative Writing class. For someone who literally writes about herself all the time, I'm struggling. The stuff we've read so far makes me feel like I need to be super deep about it, but I'm pretty sure I'm just overthinking the whole thing. I need to sit down and start writing.
The walks have been going pretty well. My grandma and I only walked twice this week instead of three times but we've made the most of our time together. She's the kind of person that's okay with talking but is also super comfortable with silence so when we go to the park we sit at a table under a gazebo and just chill. It's so relaxing and honestly my favorite part of the week.
I visited my younger cousins yesterday and that gave me such a major serotonin boost. They're such great girls and they each have such distinct personalities. It's always a fun time when I get to see them. And of course, I came bearing books.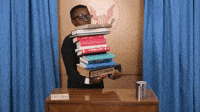 Blogging Update
It was a pretty good blogging week. I actually posted things and that's what matters. I haven't really blog hopped (again) and I'm honestly not mad at myself anymore about it. It's been really hard to focus on with school because I'm always reading super long articles and whatnot so when I'm not focusing on school, I literally just watch cartoons. And what do we call that? Self-care!
I was tagged by Jasmine @ Curly Haired Bibliophile for her original book tag based on Long Way Down and I need y'all to go check out how pretty her banners are. You can tell she took her time on it.
Bookstagram has still been fun. I posted a book based outfits reel that I'm really proud of, so check that out if you haven't seen it before. And now let's cue up a shameless plug for my bookstagram:
What Did I Miss?
This is the part where I talk about what I posted this week and you check out what you may have missed. Four new posts went up on my blog this week and I'm honestly happy with each and every one of them.
My exclusive interview with the author/illustrator duo of Loretta Little Looks Back is finally up! I really love their answers so be sure to check that out if you haven't yet. This interview was done as part of the book tour for it.
This week's Top 5 Tuesday was so cute! It was basically just black and/or orange books and I ended up having a lot more to choose from than I thought.
I'm so happy Long Way Down has gotten a graphic novel adaptation. It goes so perfectly with the story and I made a dream cast for it.
It was a double post kind of Friday for this book tour so I also posted an original book tag for Long Way Down.
Okay, it's past 1 AM right now so I'm gonna shut down my laptop and go to sleep. I'm sending you lots of love and good vibes today!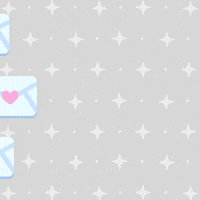 How was our week?
What has been the most calming thing for you this week?
How do you self-care?
Let me know in the comments below, let's chat!