Hey y'all! Welcome to my leg of the Hear Our Voice book tour for Loretta Little Looks Back by Andrea Davis Pinkney and Brian Pinkney. They're a husband/wife duo that have worked on multiple books together and I have the opportunity to host an interview with them here. Check out what this pair had to say!
What has been your favorite part of working on this story together?
Loretta Little Looks Back: Three Voices Go Tell It is a book that's been in the works for five years. It's a story that stems from the roots of our respective family trees. As a husband and wife team, we spend a lot of time talking about ideas that resonate with both us.


This story – centered around a series of first-person narratives that plunge readers into the lives and times of a Mississippi sharecropping family – is inspired by the experiences of our own southern relatives. Between the two of us, there's an abundant tapestry of family stories about enduring racism, pushing past bigotry, and forging the way to new freedoms. We wanted to share these through words and illustrations. We've collaborated on numerous books, but this one has taken on special meaning because it spans generations — beginning in a cotton field in 1927 and ending at the presidential election of 1968, when African Americans claimed the right to vote.
For Andrea, you have a lot of experience in the publishing industry. How has that experience impacted your writing?
Yes, I wear a few different hats — author, editor, and publisher. Like any wardrobe accessory, these "hats" are all completely different, worn at different times, and serve different purposes. As an early riser, I start writing while the moon is still in the sky, until six in the morning. That's when the "writer hat" comes off, and I slip on the publisher/editor hats. It might seem strange, but the three don't really intersect. Writing is a solitary discipline that's very introspective. That's why I need and depend on my editors – to help me see things I'm not capable of seeing. As an editor, I'm there for other writers. I hold the flashlight while they do the digging on their own psyches. My role is simply to point the light in one direction or another, and say, "What's under that rock?"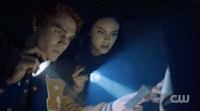 You're both very prolific in your respective industries. Where do you get your inspiration from? What motivates you?
The beauty of living in New York City is that inspiration is all around – museums, theater, subway rides. Ideas come from so many places. We each have notebooks and sketch pads in every pocket, purse, knapsack, and tote bag, so that when the muse hits, we can get it all down on paper!
Children's books can have such an influential impact, especially since readers are often exposed to these stories during critical developmental periods. What is one moment or event from your careers that has always stuck with you?
We'll never forget the author visit Brian did at a school, where he asked the students where ideas come from. All the students were calling out things like, "Ideas come from movies, and TV, and your head." There was one kid who spoke very quietly, almost like a whisper. Brian had to go up close to hear him. He said, "Ideas come from your heart."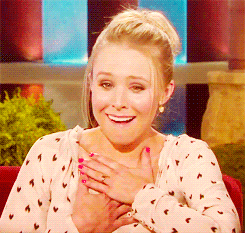 Do you have any advice for Black writers and illustrators who are just starting out?
The most important priority for any writer or artist is honing your craft. Write and draw daily, no matter what, so that you become a nimble craftsperson.

Network, network, network! Attend as many conferences and industry events as you can. The more people see you and your work, the better your chances will be of cutting through the noise. Social media is your friend. Build your following. Volunteer to speak on panels. Reach out to art directors and editors ask for 20 minute informational meet-and-greets. Follow up again and again. Rule of thumb – it's the fifth callback that gets you noticed.
Andrea Davis Pinkney and Brian Pinkney have made an outstanding contribution to the field of children's literature both as individuals and as a team. Between them, they have published more than seventy children's books that have received the highest awards and accolades, including Caldecott Honors, Coretta Scott King Honors, NAACP Image Award nominations, and the May Hill Arbuthnot Honor Lecture Award, to name a few.
Loretta Little Looks Back: Three Voices Go Tell It
by Andrea Davis Pinkney, Brian Pinkney (Visual Art)
Publisher: Little, Brown Young Readers
Release Date: September 29th, 2020
Genre: Historical Fiction MG
Amazon | Barnes & Noble | Bookshop.org | Book Depository
"Right here, I'm sharing the honest-to-goodness." — Loretta
"I'm gon' reach back, and tell how it all went. I'm gon' speak on it. My way." — Roly
"I got more nerve than a bad tooth. But there's nothing bad about being bold." — Aggie B.
Loretta, Roly, and Aggie B., members of the Little family, each present the vivid story of their young lives, spanning three generations. Their separate stories — beginning in a cotton field in 1927 and ending at the presidential election of 1968 — come together to create one unforgettable journey.
Through an evocative mix of fictional first-person narratives, spoken-word poems, folk myths, gospel rhythms and blues influences, Loretta Little Looks Back weaves an immersive tapestry that illuminates the dignity of sharecroppers in the rural South. Inspired by storytelling's oral tradition, stirring vignettes are presented in a series of theatrical monologues that paint a gripping, multidimensional portrait of America's struggle for civil rights as seen through the eyes of the children who lived it. The novel's unique format invites us to walk in their shoes. Each encounters an unexpected mystical gift, passed down from one family member to the next, that ignites their experience what it means to reach for freedom.