Hey y'all! September was really something. There was a little bit of everything: reading, existential crises, book mail! Yeah, it's been a month, that's for sure. But look at me being on top of these wrap-ups. It's almost like I'm ignoring my other responsibilities to focus on something I'm actually passionate about. What a thought.
Reading Stats
Now it's time for those gorgeous graphs from The StoryGraph so I can feel like I did something.
I read 10 books in September totaling 2,546 pages. This doesn't include the children's books I read or the books I'm currently reading. It was a really great reading month, with the majority of this month's reads being 5 stars.
The StoryGraph breaks reading stats into 5 really well illustrated categories: Moods, Pace, Page Number, Fiction/Nonfiction, and Star Ratings. These are the beautiful charts that represent my September reading.
Moods
I read more reflective books this month. It's been a pretty introspective reading month in all honesty and I'm okay with that.
Pace
It was 50/50 this month with pacing, split between medium and fast pace. I don't tend to read many slow-paced books. It's just not my thing for the most part.
Page Number
Another 50/50 split. I read more shorter books this month than last month, mainly for class.
Fiction/Nonfiction
And another full fiction month. I haven't been reading nonfiction lately. Reading has been a really important form of escapism for me and I feel like I read enough essays for my classes so I haven't been seeking out nonfiction novels or memoirs lately.
Star Rating
Overall a great reading month. My average rating for September was 4.83 and I had 7 books that I rated 5 Stars.
What's Poppin'
I finally ended that more than a month long streak, but I also managed to post multiple times each week. A total of 26 posts for the month of September. How am I doing this? I have no idea.
Here are my most popular posts from this month:
My September 13th catch up session got a whole lot of attention for some reason. I know Ally @ Ally Writes Things linked to it in one of her latest recommendations posts so that's probably a huge reason.
Both my Punching the Air posts did well. I'm so happy I got an ARC because it was a book I was really looking forward to reading. If you haven't checked out the Netflix originals that would pair really well with this book, be sure to check out that post.
I love Dear Haiti, Love Alaine so I made a special post about the reasons I love it as part of the blog tour that Sammie @ Bookwyrm's Den was hosting in September.
These are my personal faves:
I really enjoyed matching my favorite Gospel songs to books so I decided to do that again, but with some of my favorite Christian bops. It was fun to make and I definitely want to do more book to song associations.
My Early Departures review is one of my personal favorites. This book meant so much to me and I just really want everybody to read it. Please read it!
The Book(s) of the Month posts are so much fun to make. That serotonin boost from buying books has really eased the pain of school. Not completely, of course, but it helps.
My post for the M is for Melanin book tour was another fun one to make. I love children's books so I'm more than willing to recommend a few.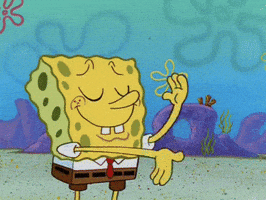 Guess we'll hang out more tomorrow to catch up *wink**wink*.
How was your September?
What are you looking forward to in October?
Have you tried out StoryGraph? (Can you tell I love it?)
Let me know in the comments below, let's chat!