Hey y'all! When I said September was snatching my check, just know I was super serious. If you're new here, at the beginning of the year I challenged myself to buy at least one book every month in support of authors and independent bookstores. Some months I end up buying more than one book and this was one of those months.
My local bookstore has closed down, which did make me sad but now I'm supporting a Black-owned independent bookstore and that makes me happy. If you'd like to find a Black-owned bookstore near you, click here for the directory. I got these books from Cultured Books through their online shop.
Since I have a whopping 9 books on the list this month (and if you know me, you know that's a LOT) I'll just include links to the synopsis rather than the full synopsis.
This month's picks are:
Let's start off with the books I got for school.
On Beauty by Zadie Smith
We're currently reading this for my Major World Writers class and I'm enjoying it so far, but it's so much harder reading for school than it is to read for fun. It took forever for me to get through the first 90 pages, even though I basically had a week to do it… but I did get those pages done in time for class.
Burnt Shadows by Kamila Shamsie
This is also a book for Major World Writers. I think we're starting it next month. I don't know what it's about, but I'm sure it'll be interesting.
Now onto the pleasure reads, starting with my Tiffany D. Jackson collection. I actually got my copy of Let Me Hear a Rhyme from my bookstore last year and I'd planned on getting her other books at some point and I guess we finally got to some point.
Allegedly by Tiffany D. Jackson
This is Tiffany D. Jackson's debut novel and it's been on my TBR ever since I finished Monday's Not Coming last summer. I just had a buddy read with one of my friends on bookstagram and we finished it in two days. It was my first buddy read and I'm so happy we read it together because it was really nice discussing it all with someone.
Monday's Not Coming by Tiffany D. Jackson
Like I said before, I read Monday's Not Coming last summer and it hasn't left me since. I really want to reread it and get into Claudia's head all over again.
Grown by Tiffany D. Jackson
Y'all know I had to preorder this beauty. Grown is now the only Tiffany D. Jackson book I haven't read yet and I plan on correcting that soon enough. I've heard such amazing things about it so far and I already know Tiffany D. Jackson is a master of psychological thrillers.
Early Departures by Justin A. Reynolds
Y'all already know how I feel about Early Departures because I actually read an ARC but my finished copy came in over the weekend and I'm so happy. I ended up giving the ARC copy to a friend who was also interested in this story and now I'm waiting for her to call me crying.
Dear Justyce by Nic Stone
I can't wait for Dear Justyce to come in so it can take it's rightful place on my shelf next to Dear Martin. I absolutely love Nic Stone. She seems like such a dope person and if you don't believe me, then check out her instagram.
Charming as a Verb by Ben Philippe
So, I put my preorder in thinking I'd have the finished copy in my hands by now but… the publication date got pushed back a month. Thankfully, someone from bookstagram sent me their ARC so I'm currently reading Charming as a Verb and it's a fun time for sure. My heart is so happy every time I see a reference to Haitian culture.
The Boy in the Black Suit by Jason Reynolds
The Boy in the Black Suit was the second book I read by Jason Reynolds, further cementing my love for his writing. It's been YEARS since I read it and it left a really big impact on me so I definitely want to reread it. I rarely reread books but this one needs to be revisited.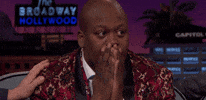 And that's all the books I bought for myself this month. I spent so much money on books this month y'all, I'm honestly shook because I used to never buy books that often. I mainly get books from the library but these were ones I got mainly in support of authors I already love, so it's well warranted.
Disclaimer: This post does include affiliate links to Bookshop. Using my affiliate link is one way you can support my page. It doesn't change the price of the book in any way but I would just get a small percentage of the sale.
How was your month?
Did you buy any new releases?
Who are your favorite authors?
Let me know in the comments below, let's chat!