Hey y'all! It seems like everybody and their mama has been talking about this book. I've been wanting to get more into romance lately and this seemed like the perfect choice with the way people are raving. And let me just start by saying, this book is spicy.
Chloe Brown is a chronically ill computer geek with a goal, a plan, and a list. After almost—but not quite—dying, she's come up with seven directives to help her "Get a Life", and she's already completed the first: finally moving out of her glamorous family's mansion. The next items?
Enjoy a drunken night out. Ride a motorcycle. Go camping. Have meaningless but thoroughly enjoyable sex. Travel the world with nothing but hand luggage. And… do something bad.
But it's not easy being bad, even when you've written step-by-step guidelines on how to do it correctly. What Chloe needs is a teacher, and she knows just the man for the job.
Redford 'Red' Morgan is a handyman with tattoos, a motorcycle, and more sex appeal than ten-thousand Hollywood heartthrobs. He's also an artist who paints at night and hides his work in the light of day, which Chloe knows because she spies on him occasionally. Just the teeniest, tiniest bit.
But when she enlists Red in her mission to rebel, she learns things about him that no spy session could teach her. Like why he clearly resents Chloe's wealthy background. And why he never shows his art to anyone. And what really lies beneath his rough exterior…
Trigger Warnings: fainting, chronic illness, mention of hospitals, mention of domestic abuse, explicit sex scenes, panic attack
Representation: Black MC, interracial dating, chronic illness, trauma
The Good
This story was so spicy y'all. Like, clutch your pearls, spicy. Like, mouth watering to recover, spicy.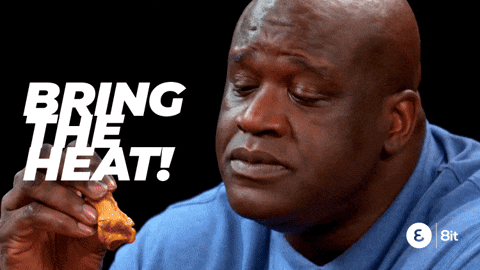 The chemistry between Chloe and Red was off the charts. The sexual tension was just *chef's kiss* and I couldn't wait for them to get together. Their relationship progressed really nicely. There was a nice balance of angst, yearning, and their relationship. I just love them together.
I really liked how they talked about their past traumas. It was also super positive towards therapy and I just love that. The way they each grew together was beautiful.
I stayed up until 4:30 AM reading this. Every time I said I'd go to bed, the chapter would end in a way where I just had to keep going. It was so good!
The Not so Good
If you aren't into reading books with descriptive sex scenes, then this probably won't be the book for you.
All in All
I absolutely adored this story. I totally see where all the hype is coming from. I haven't read romances like this in a while but I feel like it was very different from the ones I've read before. We really got to know these characters. We got to see their insecurities and see them grow together. It was so beautiful.
5/5 Stars
Have you read Get a Life, Chloe Brown?
Do you have any favorite romances?
What are you currently reading?
Let me know in the comments below, let's chat!