Hey y'all! I just want to start off by saying I am so honored. I was tagged by Lori @ The Reading Fairy. She's an absolute sweetheart and an amazing blogger. Make sure to check her out if you haven't.
The Rules:
Have the link to the creator's original award post.
Answer the questions provided.
Create 7 unique questions.
Nominate 10 other bloggers. Neither the award's creator nor the blogger that nominated you can be nominated.
At the end of 2020, every blog that ping-backs the creator's original post will be entered to win the 2020 Outstanding Blogger Award!
Have you discovered a book through the book community?
Yes! So many. I remember one of the first books I ever bought because of booktube was Pivot Point by Kasie West. That was years ago.
More recently, I've read You Should See Me in a Crown and Get a Life, Chloe Brown solely due to the hype. I ended up loving both so that really worked out in my favor.
What book brings a lot of nostalgia?
I guess any of my childhood favorites bring back that sense of nostalgia. I reread first book in The Magic Tree House series recently and it brought out all of the nostalgia.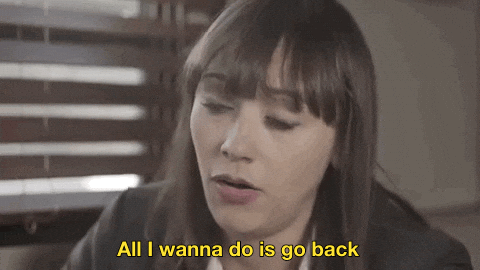 Is there a book you want to see being adapted?
Oh, so many. I did a post on books I'd want to see adapted to film last year but I think I should do another one. The ones that come to mind right now are You Should See Me in a Crown, Opposite of Always, With the Fire on High, and a million others.
What book disappointed you this year?
Frankly in Love and Color Me In were my biggest disappointments for the year, thus far. I really wanted to love both but they just didn't hit the mark for me.
Has reading made you want to write and be an author?
Yes! I'm actually working on a manuscript write now for a middlegrade novel. I've wanted to be a writer ever since I was little and reading books by Black authors has just reinforced that in me.
What book would have been better without a sequel?
I mainly read standalones so I can't think of any right now. It's been quite a while since I last read a sequel to anything.
What's a book you've been meaning to read for a long time, but haven't yet?
I feel like I always answer the same thing when this one comes up so let's go with a classic: The Great Gatsby. It sounds like an interesting book, I've just never had to read it for classes or anything and I haven't ever picked it up in my free time.
I tag:
Saoudia @ With Love, Saoudia ~ Leelynn @ Sometimes Leelynn Reads ~ Mieke @ the little mouse that reads ~ Kat @ Life and Other Disasters ~ Noura @ The Perks of Being Noura ~ Sabrina @ Paper Plane Nomad ~ Maisy @ Hawthorn Books ~ Sarah @ The Bibliophagist ~ Ally @ Ally Writes Things ~ JJ @ Notes by J
When is your favorite time to write?
Do you have a special reading space?
If you could be an animal, what would you be?
Do you judge books by their covers?
Have you ever finished a book in a day?
What book made you cry most recently?
How did you get into reading?