Hey y'all! I was tagged by the lovely Mieke @ the Little Mouse that Reads. I've seen it floating around the blogosphere and the fact that's it's still relevant months later is really something. I actually have wanted to do this tag but I've been feeling lazy. Actually getting tagged was the push I needed.
The Tag Rules
Thank the person who nominated you
Answer all the questions down below
Pingback to the creator: Ellyn @ Allonsythornraxx
Nominate 5+ bloggers you'd like to know more about to do this tag
What are you currently reading?
Get a Life, Chloe Brown by Talia Hibbert
I actually finished Get a Life, Chloe Brown yesterday but I wanted to mention it because I'm still thinking about it. Everyone's been talking about this story, so of course I had to check it out.
Head Over Heels by Hannah Orenstein
I've been craving romance more lately, I really want to get into the genre and all those cutesy (predictable) feels. Head Over Heels is my current read and I'm nearly done with it. It hasn't been doing too much for me in all honesty. I just don't feel connected to the characters or the story.
What's your favourite "can't leave the house" activity?
Reading is an obvious one but I've also been doing other things.Watching Netflix, YouTube, and the occasional Hulu are pretty fun (and time consuming). I also did a 100 Day Project of collages and that was super relaxing. I've also become a plant/flower mom and I love just looking at those beauties. Basically things that keep my eyes and/or hands occupied.
A book you've been meaning to read forever?
Who Put this Song on? by Morgan Parker
Who Put This Song On? has been in my TBR for the longest and the audiobook is availabe from my library, I just need to be in the right headspace for it first. I've been focusing on more cheerful books and I know this deals with depression.
An intimidating book on your TBR?
Cinderella is Dead by Kalynn Bayron
I've mainly read contemporaries for the past few years so Cinderella is Dead is definitely outside my comfort zone, but I do love retellings. I remember loving Cinder in high school and this story just sounds so interesting.
Top three priority books on your TBR?
Genesis Begins Again by Alicia D. Williams
Genesis Begins Again is the last of the books I need to read in 2020. I'm honestly so happy I've been getting through all of them. This feels like the year where I really get to so many backlist books.
Black Girls Die Exhausted by Jayne Allen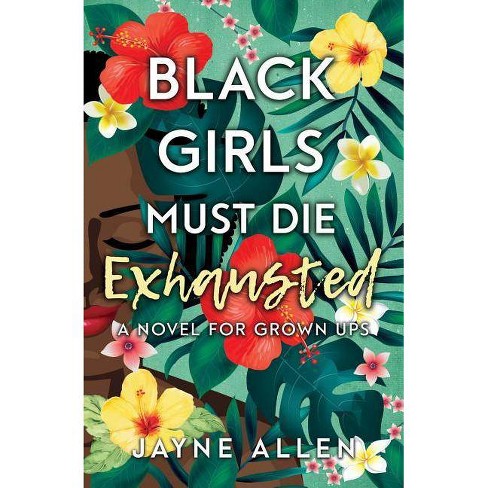 I really want to read Black Girls Must Die Exhausted. It was one of my July purchases and I'm really looking forward to reading it.
When You Were Everything by Ashley Woodfolk
I'm putting When You Were Everything here since I own it. I like to prioritize books I own, especially since I don't buy books too often. This was my book of the month for June.
Recommend a short book?
Binti by Nnedi Okorafor
Binti is a super short book and I really enjoyed reading it for my Sci-Fi class. It's literally out of this world (these dad jokes are getting out of hand).
Recommend a long book?
Let's Go Swimming on Doomsday by Natalie C. Anderson
So, Let's Go Swimming on Doomsday isn't quite a tome but it's almost there. It's a pretty thick book but the story is absolutely amazing. I read it last summer but it still crosses my mind.
Something you'd love to do while stuck at home?
I really want to get into digital art, but I don't have a tablet. I think I'll try saving up to get one and I want to do more research on what tools to get. It's kind of expensive when you first start but it's something I've been interested in for a while now. I think it'll be worth the initial investment, especially if I end up falling in love with making digital art.
What do you plan on reading next?
I'm Not Dying with You Tonight by Kimberly Jones and Gilly Segal
I'm Not Dying with You Tonight is one of those books that I've seen a lot of people talking about lately. Nic Stone even did an IG live with Kimberly Jones the other day and that made me want to read this story even more. The synopsis sounds amazing. It's on the shorter side and the audiobook is less than 6 hours so I may just end up getting through it in a day.
I tag:
Saoudia @ With love, Saoudia ~ Zezee @ Zeezee with Books ~ JJ @ Notes by J ~ May @ Hawthorn Book Reviews ~ Sabrina @ Notes From a Paper Plane Nomad
That's all from me. Now it's your turn to answer some questions!
Have you read any of these books?
What would your answers be to these questions?
How was your week?
Let me know in the comments below, let's chat!