Hey y'all, so I'm here with my first ever book tag! I've never made one before but when I discovered that The Ungodly Hour didn't have one, I knew I needed to create it. I was also inspired to make this after seeing the one for Folklore going around. Cielo @ bellerosereads did a really great job with that one, so make sure to check it out if you like Taylor Swift.
The Rules
Credit the creator: Rae @ Rae's Reads and Reviews (Pingback to the original tag post so I can receive the notification)
Shout out the person who tagged you
List the rules of the tag in your post.
Tag at least 3 people to do the tag!
Let's get into it!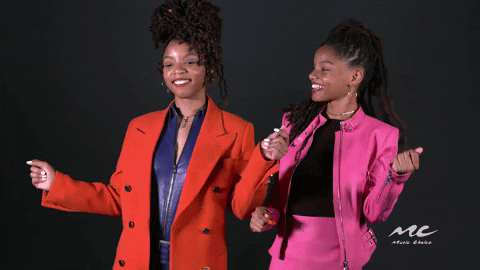 🎶 Intro – A book that got you into reading 🎶
The Beginner's Bible
I kid you not, this was the first book I ever read. Yes, I see the irony. My mom used to read it to me when she was pregnant. When I started reading on my own, she would pay me $10 for every 100 pages I finished. I got through it pretty quickly.
🎶Forgive Me – A book or book character you don't think you'll ever forgive🎶
The Statistical Probability of Love at First Sight by Jennifer E. Smith
I really couldn't stand this book. If I hadn't been listening to the audiobook, I would have definitely DNF'd it. If you want to know more about it, check out my *old* review.
🎶Baby Girl – A story with a lot of character development🎶
Queenie by Candice Carty-Williams
Queenie really went through it. This is a story with mixed reviews, but one I personally love because it really captures a lot of that "in your 20s" energy. Queenie makes mistakes, a lot of the same mistakes, but she eventually grows from it.
🎶Do It – A hyped book that lives up to the hype🎶
The Poet X by Elizabeth Acevedo
I truly love The Poet X. As a poet, as a woman, as a person, I love it so much. It's one of those few books I've read more than once, and one I'll be going back to again in the future.
🎶Tipsy – A character who's tipsy on love🎶
Adam from Words on Bathroom Walls
In the song, the speaker is engaging in some possibly reckless behavior that she claims is fueled by how tipsy she is on love. If you've read Words on Bathroom Walls, I think you'll agree that Adam does some reckless things because of how he feels about Maya. Not as extreme as Tipsy though.
🎶Ungodly Hour – A couple you're rooting for🎶
Jack and Kate from Opposite of Always
Were you expecting any other couple from me at this point? I love Jack and Kate together so much. Their banter and the way Jack cares about her so much just pulled on my heart strings the whole way through.
🎶Busy Boy – A story with multiple love interests🎶
Odd One Out by Nic Stone
This is a book that I don't see many people talking about, but it's an interesting one. Odd One Out was… a story.
🎶Catch Up – A story with a problematic couple or miscommunication plot🎶
Frankly in Love by David Yoon
I'm currently reading this and I don't want to say too much, but there's something going on in it that I'm not loving.
🎶Overwhelmed – A book that caught you by surprise🎶
Such a Fun Age by Kiley Reid
Did y'all read this? If not, what's stopping you? This is also The Unfriendly Black Hotties book club pick for August so y'all should really get on it if you haven't yet.
🎶Lonely – Your favorite independent character🎶
Emoni from With the Fire on High
Emoni is one of my all-time favorite characters. She's such a great mother and person. I definitely need to reread With the Fire on High because it's one of my favorites.
🎶Don't Make it Harder on Me – A book that left you in a reading slump🎶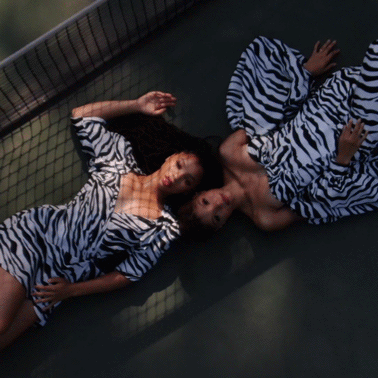 Hunger by Roxane Gay
Hunger is a hard-hitting memoir. I enjoyed the read but it was hard to pick up anything else for a month after I read it.
🎶Wonder What she Thinks of Me – A character you think about regularly🎶
Claudia from Monday's Not Coming
Monday's Not Coming really got into my head in the way that psychological thrillers are supposed to. I still think about Claudia every so often. I wonder how she's doing.
🎶ROYL – A book outside your comfort zone that you ended up loving🎶
The Word for World is Forest by Ursula K. Le Guin
I read this for my Literature and Environment class in the spring and absolutely loved it. It's such a good book and I love the way it draws on historical injustice. It definitely makes you think about the world we live in.
I tag:
~ Lori @ The Reading Book Fairy ~ Leelynn @ Sometimes Leelynn Reads ~ Cotton Candy Book Witch ~ Kathy @ Pages Below the Vaulted Sky ~ Sareh @ Sareh Lovasen ~ Lila @ Hardcover Haven ~ Briana @ Positively Briana Reads ~ Alyssa Marie @ Book was Better Web ~ And anyone who wants to do this
If you're a Booktuber or Bookstagram who's interested in doing this tag too, let me know in the comments, on my Bookstagram, or through Twitter and be sure to link to this page.