Hey y'all, I'm starting to see a pattern with these months. It's like, one month I get one book and the next month I get multiple. Kind of weird, right?
For those who may not know yet, I challenged myself at the beginning on the year to buy at least one book a month from my local bookstore. That way I'd support an Indie bookstore and also support authors. I tend to get the vast majority of my reads from the library but it is nice to gift myself every month with a beautiful book… or two.
My local bookstore has closed down, which makes me so sad, but now I'm supporting a Black-owned independent bookstore. If you'd like to find a Black-owned bookstore near you, click here for the directory. I got these books from Cultured Books through their online shop.
This month's picks are:
Black Girls Must Die Exhausted by Jayne Allen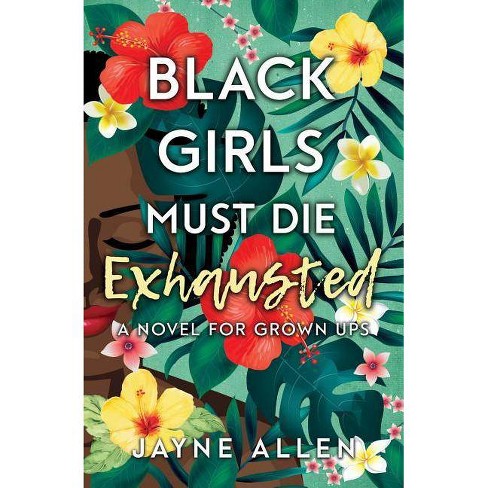 Goodreads Synopsis: "Black girls must die exhausted" is something that 33-year-old Tabitha Walker has heard her grandmother say before. Of course, her grandmother (who happens to be white) was referring to the 1950's and what she observed in the nascent times of civil rights. With a coveted position as a local news reporter, a "paper-perfect" boyfriend, and a standing Saturday morning appointment with a reliable hairstylist, Tabitha never imagined how this phrase could apply to her as a black girl in contemporary times – that is, until everything changed.

An unexpected doctor's diagnosis awakens Tabitha to an unperceived culprit, threatening the one thing that has always mattered most – having a family of her own. Stress has caused a premature burnout of Tabitha's egg reserve, and time is running out on her options to become a wife and mother. With the help of her best friends, the irreverent and headstrong Laila and Alexis, the former "Sexy Lexi," Tabitha must explore the reaches of modern medicine and test the limits of her relationships. Will she risk every comfort to address the complications of her dysfunctionally-blended family and the uncertainty of a future with Marc?

Tabitha's journey brings into view the internal experience of race, relationships, and generational patterns, and how each contributed to this crossroads. She must leverage the power of laughter, love, and courageous self-care to bring a healing stronger than she ever imagined – before the phrase "black girls must die exhausted" takes on a new and unwanted meaning in her own life.

A well-written character-centered dramatic novel perfect for fans of Terri McMillan, Trisha R. Thomas, Omar Tyree, E. Lynn Harris, Kimberla Lawson Roby.
I'm pretty sure I found this through Goodreads. I was looking at one book and this one popped up as recommended. The title caught and cover caught my eye instantly. I really like the synopsis and ever since I read Queenie, I've been getting into more adult and literary fiction.
This Side of Home by Renée Watson
Goodreads Synopsis: Identical twins Nikki and Maya have been on the same page for everything—friends, school, boys and starting off their adult lives at a historically African-American college. But as their neighborhood goes from rough-and-tumble to up-and-coming, suddenly filled with pretty coffee shops and boutiques, Nikki is thrilled while Maya feels like their home is slipping away. Suddenly, the sisters who had always shared everything must confront their dissenting feelings on the importance of their ethnic and cultural identities and, in the process, learn to separate themselves from the long shadow of their identity as twins.

In her inspired YA debut, Renée Watson explores the experience of young African-American women navigating the traditions and expectations of their culture.
I mentioned in my Gospel songs to books post the other day that I wanted to get a copy so I could reread it. Right after I wrote that sentence I added this to my cart on Bookshop. It's been out since 2015 so the paperback was only $10.
I'll also be starting school again in August, so I'm praying that I get to these before then.
Have you read either of these books?
What are you looking forward to reading in August?
Did you buy any books in July?
Let me know in the comments below, let's chat!