Thinking about The Babysitters Club and how it shaped my childhood made me start thinking about all the other wonderful books I read as a kid. Though I can't remember everything I read (books were, and kind of are, basically my life) there are some books and series that stand out.
Seeing as I'm 20 and out of the K-12 school system, I'll be breaking these down into Elementary (Primary School), Middle (Grades 6 – 8), and High School (Secondary School).
The Formative Years… or Elementary School
I've been reading books for as long as I can remember. My mom always encouraged it. She was one of those moms that read to me while she was pregnant. After I was born, she read to me every night. We would often got to the library together while she studied for her nursing classes and I would hang out in the kids corner. It means even more to me now, especially considering that English isn't her first language.
The Babysitters Club by Ann M. Martin
Make sure to check out that post here for more details. This series meant so much to me growing up and that's something that will always stick with me.
The Magic Treehouse Series by Mary Pope Osborne
I LOVED these books so much. I've always liked learning about history and these books came at it in such a cool way.
Flat Stanley by Jeff Brown
I always had fun with these stories. When I went to the thrift store, I found a bunch of them in mint condition so I got them for my cousins. Turns out, one of my cousins (my mini me) has already read most of the series. I'm so proud.
Dear Dumb Diary by Jim Benton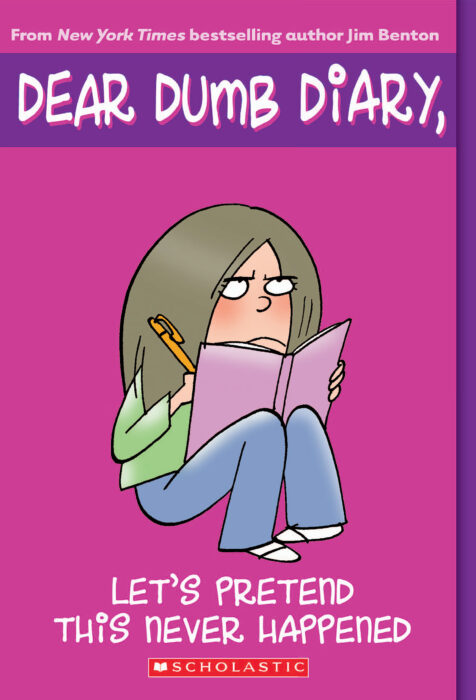 These books were so much fun to read. They made me want to keep a diary of my own, which I did on and off for most of elementary and part of middle school.
Dear America Series
Like I said before, I've always enjoyed learning about history. This was a cool series but I remember wishing there were more Black girls who weren't suffering the worst fates. The only ones I remember about Black girls were slavery, share-cropping, and the one about 1919. I wish there had been one on The Harlem Renaissance. Maybe there was, but I don't remember reading it.
A Series of Unfortunate Events by Lemony Snickett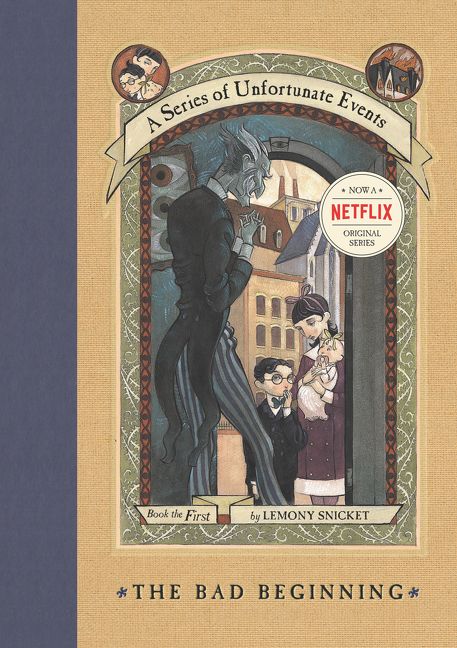 I read all 13 of these books. I don't think I read them in order though because sometimes the books would be checked out already from my school library. I really like the Netflix adaptation, it's definitely doing the books the justice that they didn't receive in the movie. I still need to watch the last season.
Percy Jackson by Rick Riordan
I read the first book in 5th grade and was immediately hooked. The summer after 5th grade, I was constantly going to the public library (whenever I could get my mom to take me) to get the books in the series.
The Worst Years of my Life… or Middle School
I hated middle school so much, but books made it bearable.
The Twilight Series by Stephenie Meyer
I'm pretty sure I read the first book in Elementary School (4th or 5th grade?) but I read the other books in Middle School. I remember them being so thick. My mom used to brag to her friends that I was reading books over 700 pages and she didn't know what the books were about. I still haven't told her, that's something I'll be keeping to myself.
Drama High by L. Divine
I think this was the first series with a mainly black cast that I read. These books were a lot of fun to read and they were definitely filled with drama.
Tears of a Tiger by Sharon M. Draper
My middle school English teacher had us read this as a class. I'm pretty sure the whole class cried, it was so good.
The Hunger Games by Suzanne Collins
The movies came out while I was in Middle School so everyone was talking about these books. I read them in the 6th or 7th grade and they kicked off my Dystopian phase. Maybe that's why I'm such a radical.
The Divergent Series by Veronica Roth
After The Hunger Games hype, Divergent got a ton of attention and its own movie. I read all the books in this series, too. I'm still a little salty about Allegiant.
The Fault in Our Stars by John Green
I actually ended up bonding with a classmate over this book and we became best friends in high school. I also ended up reading most of John Green's other books after this.
The Book Thief by Markus Zusak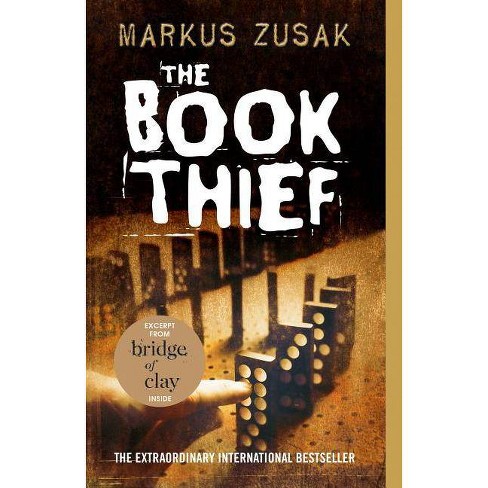 I'm pretty sure I read this in 8th grade. I remember my school librarian being condescending about it when I checked it out, like it was above my reading level or something. I couldn't stand her but I did love this book. It made me cry and cry and cry. It definitely wasn't above my reading level.
To Kill a Mockingbird by Harper Lee
Another 8th grade read. I borrowed it from my English teacher and loved it so much that I bought a copy (with my mom's card). I'm pretty sure I've read it three times now, which is truly wild for me because I rarely reread books.
Good Times… or High School
High School was so much better for me. It felt like one big restart where I could finally be who I wanted to be. It was also the time when I started seeing myself more in the books I read.
The Color Purple by Alice Walker
I started getting into more classics by Black authors in high school. The Color Purple was another book that made me cry a ton. It's also the first book I read with some LGBTQ+ rep.
Their Eyes Were Watching God by Zora Neale Hurston
This is such a great book and one I think everyone should read. It's just so good. I can't tell you exactly what it's about, but I can tell you how it made me feel.
Things Fall Apart by Chinua Achebe
Things Fall Apart is one of my all-time favorite books. I definitely need to reread it (I think I've read it twice) because it's such a well crafted story.
All American Boys by Jason Reynolds and Brendan Kiely
I joined Battle of the Books in high school (and that should come as a surprise to no one) and All American Boys was one of the books on the list my first year doing it. This was my first time reading a police brutality centered book. It was also the first time I read anything by Jason Reynolds.
This Side of Home by Renée Watson
If you've been here for any time at all, you've probably heard me rave about This Side of Home. It's the first book I remember reading and feeling an instant connection to the main character. Well… it might not be the first but it's the one that's never left my mind.
The Hate U Give by Angie Thomas
I think I read The Hate U Give during my junior year (11th grade) of high school. I put it off a year because it was always checked out from my library. When I heard about the movie coming out, I put a hold on it online so I could make sure I'd get it.
All in All
I'm sure there are a million more books I could add to this list but these are the ones that I remember the most. Just seeing their titles brings back vivid memories of the story and where I was while reading it. These books taught me about empathy and what it means to see the world through the eyes of someone else, and for that, I am grateful.
Did you read any of these books growing up?
What books shaped your childhood?
How has reading impacted you?
Let me know in the comments below, let's chat!