Wow it's been a while since I did one of these. My friends and I have been using the Rave app to watch Netflix shows and movies together while social distancing. It's been a fun way to de-stress, especially with everything going on.
My friends and I actually watched the whole season the first week it came out but then things happened and I couldn't bring myself to write. It was honestly a struggle to do anything during that time period. Life still feels pretty surreal right now.
What is Blood and Water?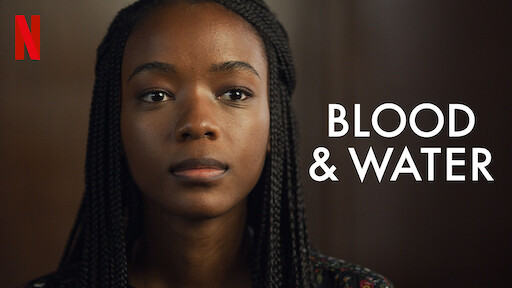 Blood and Water is one of the newest releases from Netflix and it's actually an international show. The show takes place in South Africa and includes a South African cast. For many of these actors, it was their first major role but you couldn't even tell. They were great.
I heard about Blood and Water from Kat of Life and Other Disasters. You should check her page out if you haven't. She does a great job of bringing attention to shows and movies that may get overlooked. We also happen to have some pretty similar tastes so I love her suggestions.
I'm going to take a page from Kat's book and drop the trailer in here:
Is it worth the watch?
Yes, yes, and yes! My friends and I were planning to just watch the first episode but we ending up watching the first three episodes that night. Then the next night we watched two more. By the end of that third night we finished the season. Keep in mind that the episodes are nearly an hour long.
Blood and Water has a way of drawing you in, grabbing hold, and not letting go. If you're into mystery, teen drama, and plot twists then you'll love Blood and Water.
Have you seen Blood and Water?
Do you watch Netflix's international selection?
What would you suggest I check out next?
Let me know in the comments below, let's chat!