Hey y'all, classes are starting to wind down which means more time for reading!
I've been juggling through a few books over the past week and I've been struggling to stick to one. I was reading a whole lot of sad books and it just wasn't helping with everything else going on. Then I remembered that Netgalley and the CloudLibrary app exist, so things are looking up now.
Quick Sidenote: If you'd like to support the Black Lives Matter movement from home, check out this article.
WWW Wednesday is a meme that was formerly hosted by MizB at A Daily Rhythm and revived by Sam of Taking on a World of Words.
What are you currently reading?
Technically, I'm "reading" 5 books right now. I'm mainly focusing on two right now, I put a pause on two others, and one is my nightly read. Let's just focus on the main reads today.
On the Come Up by Angie Thomas
I've FINALLY started it. On the Come Up has been on my TBR ever since I finished The Hate U Give YEARS ago. I don't even know why I've been putting it off for so long. I started the audiobook through the CloudLibrary app this week and I'm already really into it. Bri is such a cool main character and I love her personality.
Isaiah Dunn is my Hero by Kelly J. Baptist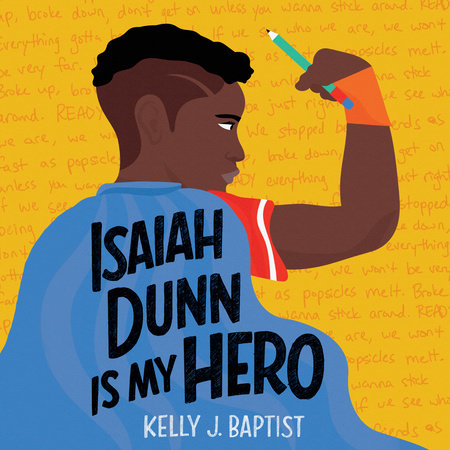 I've had this on my Netgalley list for a while but whenever classes start I fall off on Netgalley. I'm trying to get better about it this time around and this semester ends next week so I'll have even more time to devote to reading after that. I'm about halfway through Isaiah Dunn is My Hero and it's honestly such a great read. The story is middle grade but addresses some really tough topics.
What did you recently finish reading?
I'm super behind on posting reviews but I'm hoping to get these two up soon. After I finished Queenie, I read:
Clap When You Land by Elizabeth Acevedo
The review should be up this Friday. I have all three of Elizabeth Acevedo's novels and I can't wait to see what she'll do next. Clap When You Land is a novel in verse, like The Poet X, but it's told from a dual perspective. I'll have a lot more to say in the review.
We Were All Someone Else Yesterday by Omar Holmon
Omar Holmon is one of my favorite poets. I remember having a huge crush on him in high school because of his perfect embodiment of the black nerd and I stand by that.
What do you think you'll read next?
That's tricky. I think I'll try finishing up the stuff I already started if I feel up to reading the sadder stuff again. I've also found some great stuff on CloudLibrary that I'd love to start. Some of the books I've saved that I'm super excited for are:
This is another book that's been on my TBR for a WHILE (most of these have been) and I honestly think I'll be falling in love with this story.
No, not Jason Reynolds, though I do need to work through reading every single one of his books at some point. I'm pretty sure this is Justin A. Reynolds' debut novel and I've heard great things about it. I'm looking forward to starting the audiobook soon.
I stumbled across this one on my Goodreads recommended and it just sounds soo good. And this cover is just giving me the best vibes.
I am HERE for this mental illness rep. This definitely sounds like a book I'll love.
Have you read any of these?
What are you currently reading?
How is your week going?
Let me know in the comments below, let's chat!