Hey everyone, my Book of the Month series stems from a challenge I gave myself back in January. I want to support authors and bookstores more so I challenged myself to buy one book a month. I've finished last month's pick and the review should be up this Friday.
This month I seem to have decided that I need to step up in supporting authors or something. Honestly don't know what took over but I didn't buy just one book this month. It wasn't just two books this month. No, I bought three books this month!
If you know me, you know I'm not one to buy boooks like that. Yes, I am a book lover but I also have only worked a part time job while being a full time student. I usually frequent the library, especially the audiobooks on the CloudLibrary app. But these new releases needed to be in my hands IMMEDIATELY.
So, here are the books I bought this month.
Relationship Goals: How to Win at Dating, Marriage, and Sex by Michael Todd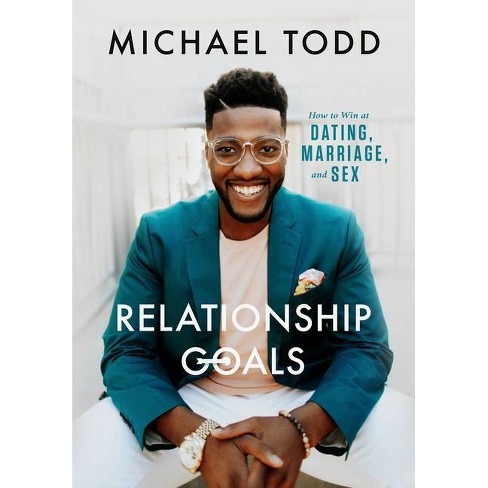 Goodreads Synopsis: A candid, inspiring guide to finding lasting love by getting real about your relationship goals–based on the viral sermon series about dating, marriage, and sex.

Realer than the most real conversation you've ever heard in church on the topic, Michael Todd's honest, heartfelt, and powerful teaching on relationships has already impacted millions. Michael believes that relationships are the epicenter of human thriving. All too often, though, we lack the tools or vision to build our relationships on the wisdom and power of God.

In other words, it's good to have a goal, but you can't get there without proper aim! By charting a course that candidly examines our most common pitfalls, and by unpacking explosive truths from God's Word, Michael's debut book will transform a trendy hashtag into a future where your most cherished relationships thrive in relational life, hope, and abundance. Now those are real #relationshipgoals.
Relationship Goals changed my life when I first watched the series from Transformation Church. At that time I had just graduated high school and all I was worried about was getting to college and finding a boyfriend. Well, two years later and not only am I single, I'm also enjoying this period of self-discovery and growing in my relationship with God.
I actually sent my order in at the end of April but I'm still waiting for it to come in. I ordered it from Christianbook.com and they are severely backordered on it.
Clap When You Land by Elizabeth Acevedo
Goodreads Synopsis: In a novel-in-verse that brims with grief and love, National Book Award-winning and New York Times bestselling author Elizabeth Acevedo writes about the devastation of loss, the difficulty of forgiveness, and the bittersweet bonds that shape our lives.
Camino Rios lives for the summers when her father visits her in the Dominican Republic. But this time, on the day when his plane is supposed to land, Camino arrives at the airport to see crowds of crying people…
In New York City, Yahaira Rios is called to the principal's office, where her mother is waiting to tell her that her father, her hero, has died in a plane crash.
Separated by distance—and Papi's secrets—the two girls are forced to face a new reality in which their father is dead and their lives are forever altered.
And then, when it seems like they've lost everything of their father, they learn of each other.
Now I have all three of her novels on my shelf! I love everything Elizabeth Acevedo writes and I started Clap When You Land last night. It's written in a similar format to The Poet X which is super exciting. Elizabeth Acevedo is really changing the game for novels.
We Were All Someone Else Yesterday by Omar Holmon
Goodreads Synopsis: A hybrid text that deals most urgently in the articulation of growth and grief. After the loss of his mother, Omar Holmon re-learns how to live by immersing himself in popular culture, becoming well-versed in using the many modes of pop culture to spell out his emotions. This book is made up of both poems and essays, drenched in both sadness and unmistakable humor. Teeming with references that are touchable, no matter what you do or don't know, this book feels warm and inviting.
Omar Holmon is one of my favorite poets. I've been watching his Spoken Word since high school so I jumped on the chance to get a copy of his first book. In some ways he reminds me of Rudy Francisco. I'm kind of regretting not ordering a signed copy now.
I ordered a lot of newer books this time around. My local bookstore has been closed due to Covid-19 but I tried to still focus on ordering from book stores specifically.
Have you read any of these?
What is your most anticipated book of 2020?
Are you looking forward to some new reads this month?
What are you currently reading?
Let me know in the comments below!