I don't know about y'all, but I loved this week's episode. So much of this needed to happen and I think it'll lead to some real character growth this time around.
I actually missed the episode because I left campus later than I usually do on Thursdays. I was able to catch the later showing, but I missed out on the live-tweets.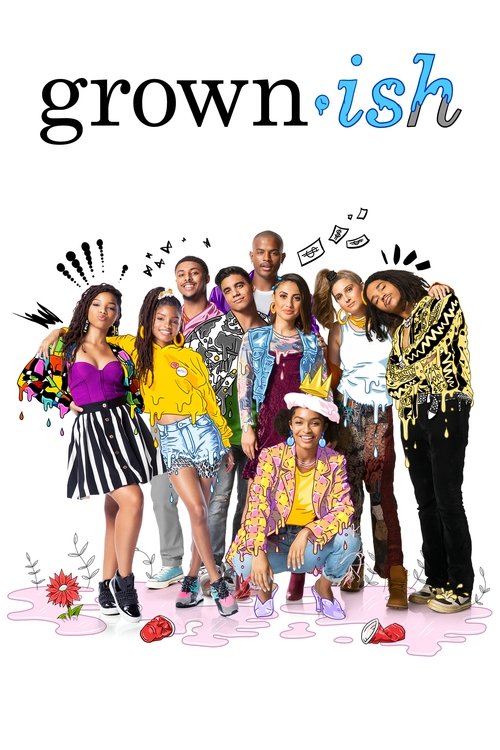 Recap
We start off with Luca day dreaming about his backslide with Zoey. He's feeling some serious bliss over it and trying to figure out what to text Zoey. Jazz calls him out on it, especially the fact that it's already been three days.
Turns out the toaster Zoey and Luca broke was Doug's gift to Jazz for Kwanzaa and he's not cool with that. Doug just wants to get started on this group project. Luca ends up sending Zoey a simple "Yo." Yes, the period is included.
The "Yo." text just leaves Zoey confused and it's distracting everyone else from Ana's voter registration "Dorm Storm." Zoey's annoyed at herself for obsessing over the text and Sky acknowledges the growth. She's hoping Zoey can start tackling her other flaws. Zoey's starting to regret the what happened with Luca.
We're introduced to a quick shot of Javi, Ana's internship boss and a grad student at Cal U. He's pretty cute but Ana doesn't want to screw up the internship by screwing him.
Sky and Nomi think this "Yo." text is just a booty call. Nomi tells Zoey she needs to set things straight with Luca.
Luca's painting through his anxiety but Zoey has yet to text him back. Doug shows up to his place after Luca didn't show up to their acai bowl study session. Luca's not feeling it, but Doug refuses to let this project go. He takes his education seriously and he's not going to let Luca get in the way of that. Doug is trying to build generational wealth.
Doug confronts Luca about the Zoey situation and Luca admits that he's not okay. Doug takes a seat on the couch and tells Luca to chop it up. When I tell y'all, Doug is such a good friend!
Aaron's getting his graduation stuff situated and he'll be walking down the aisle in June. There's just one catch. He has nearly $200,000 in student loans that he'll have to sign the payment plan contract for.
Back to Doug and Luca's convo. Luca blames Jazz for getting into his head in the first place. He doesn't think he would have been stressing as much if she hadn't brought up the three days thing. There's a chime and it's Zoey texting Luca back. She sent him a "We need to talk."
Jazz brings up the Luca situation to Zoey. Zoey feels bad that he was stressing about the text in the first place and Sky brings up the real questions: "Who cares if he's trippin'?" Zoey claims that her being "an empathetic human being" is what makes her care.
Zoey's starting to feel guilty. She basically tells the girls that she still loves Luca and Ana asks if she wants to get back together with him. Zoey doesn't really know what she wants. Sky starts off with some empathetic advice on figuring out her feelings and talking it out with Luca, then she remembers that she's "dead inside" and straight up snaps. It was hilarious!
Luca admits to Doug that he's still in love with Zoey. Doug tries to get Luca to talk to Zoey, since they really do have something to talk about. Luca heads out to take a breather.
Aaron and Vivek are playing some video games but Aaron's got the janky controller. Vivek decides to bring out his golden controller and he says it's worth half a stack. Aaron starts looking around the room and seeing things in terms of prices. Aaron's not concentrating on the game at this point so he decides to head out.
Most of the girls leave Ana behind for her voter registration spree. Zoey's the last one left even though she doesn't want to be. She knocks on a few more doors, then gets to Jillian's. Turns out she lives in Hawkins.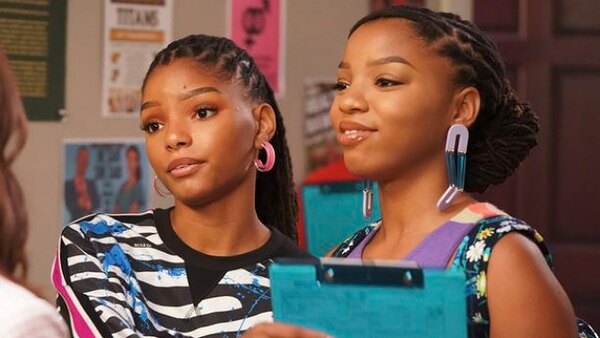 While Jillian's filling out the form, Luca's putting his shirt back on behind her. Zoey and Luca make eye contact and she bolts out of there. He goes to her place the next morning to actually talk it out. They finally have a real break-up, no backslides. They've both reached acceptance.
Aaron signs his student loan contract, Luca finishes his painting, and Doug brings some acai bowls over to Luca's. They're finally getting started on that project.
The last scene is Vivek making a sandwich on the counter that Zoey and Luca… ya know. The girls leave him out of the loop.
Discussion
I'm so happy with how this episode played out. It sucks that Zoey had to see that but at the end of the day, she really did need to see it to get the message. We're finally done with this Zuca mess and I feel like the show will be all the better for it. I was tired of that relationship from Day 1.
It sucks that Aaron had to get that hit of reality with his debt, but how did he have that much debt in undergrad?! He really should have been reading the fine print.
How did you feel about this week's episode?
What was your favorite part?
How do you think it'll all play out?
Do you like Ryan Destiny's character?
What do you think Aaron will do about the debt?
How do you think Zoey's going to handle this?
Let me know in the comments below, let's chat!