Hey y'all, we're back for another installment of these Recap + Discussion posts. I have some things to say about this episode, but we'll get into all of that later.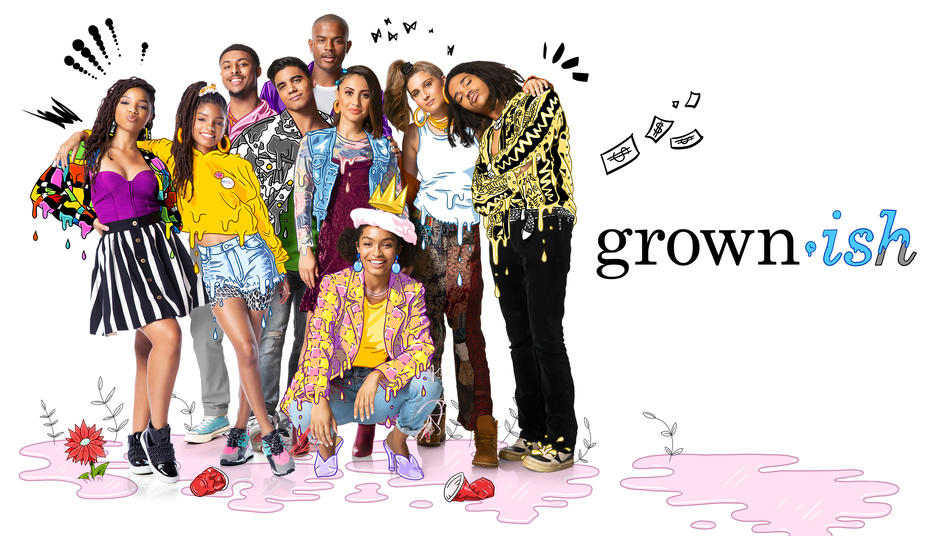 Recap
The girls all sit down with Nomi to ask the questions that have been haunting them since they first saw the belly. Even Zoey is speechless for a minute. The twins, being no strangers to confrontation, start off by the conversation.
Apparently, Nomi hooked up with some random dude after the whole Paige situation. It was the same day she had that conversation with Zoey. Apparently Paige, aka the creepy professor, doesn't work at the school anymore. Zoey offers a "mazel tov."
Ana's seems to be super excited about this "house baby." The girls have an awkward group hug and Nomi admits that it'll be a complicated situation. Zoey asks why Nomi didn't uncomplicate it and Ana jumps to the conclusion that Nomi's accepted Jesus.
Nomi clears things up by saying she's still pro-choice but she chose what was right for her. Zoey tells her they still support her, but last semester she couldn't even keep her aloe plant alive. Jazz interjects by saying "now you're gonna need that for all those stretch marks." Can I just take a minute to say that all of Jazz and Sky's lines were so funny this episode? They had me cracking up!
Nomi tells the girls that other women have kids at 20 all the time including Solange, Kylie Jenner, and her personal hero: Whoopi Goldberg. Sky asks if this will affect the parties they were planning to throw at the house.
Nomi wants things to still be normal, despite the pregnancy. Sky and Jazz tell her that means Nomi's getting the haunted room with the little ghost girl since she was the last to arrive. As some words of encouragement, Jazz tells her that the baby and ghost might become friends.
The guys are having lunch together and Aaron admits that he might not always have been careful. He's worried there may be miniature versions of himself running around somewhere. Apparently it's his worst nightmare. Vivek and Doug aren't helping too much with that and Doug tells him he's not worried because he stays strapped at all times, as he should.
Zoey couldn't sleep last night because of all the questions she has for Nomi, at least she's got that natural glow. Ana's made a pre-natal breakfast spread for Nomi. Zoey points out the fact that that's anything but normal. Ana tells her that normal for Nomi is wake and bake with a side of diet coke and she's not wrong.
Nomi comes downstairs and the girls try acting like they weren't just talking about her. Nomi didn't see the ghost last night, but Zoey did. Nomi goes to the fridge for a soda but Ana tossed it all out because of the pregnancy.
Nomi seems okay with the breakfast Ana's made so Zoey takes that as her chance to start digging. She asks Nomi if she'd be open to Zoey's mom (Dr. Johnson) referring her to an OB/GYN in the area and Nomi's says sure. Then, she asks how Nomi's parents reacted to the pregnancy. They're not thrilled.
They keep going down this spiral until Nomi tells them the father of her baby is some guy named Phil. They try asking more questions but Nomi shuts it down and takes her breakfast to her room.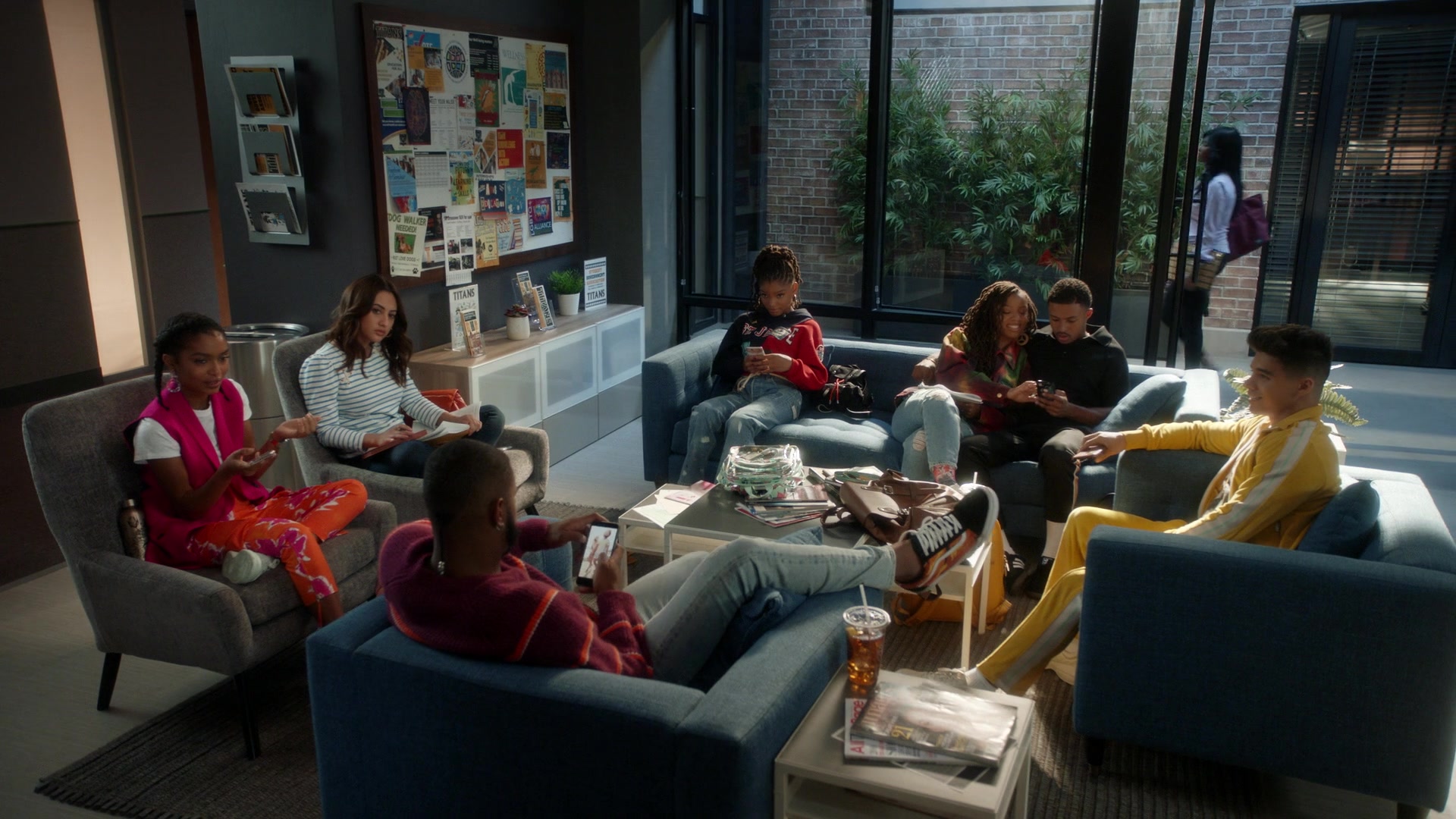 Most of the group is hanging out in the lounge together. Aaron is insta-stalking all the girls he's had one-night stands with to see if he has any unclaimed kids out there. Ana's thankful she dodged a bullet with him.
Vivek asks where Nomi is and Sky tells him she only keeps up with Blac Chyna and the Lord. Vivek asks if the girls and Nomi had a falling out, after all she did show up five months pregnant without telling any of them. Vivek accuses the girls of not knowing enough about Nomi, their best friend. Vivek tells the boys everything, Doug even knows his least favorite vegetable.
Luca shows up and Zoey makes it extra awkward, as usual. Zoey tries to not be a gossip but she realizes it's not gossip anyway since it's obvious. She tells Luca that Nomi's pregnant and he's not surprised at all since Nomi told him months ago.
The girls are hanging out at Titanium, but the club has completely changed. It's super chic with a chalkboard menu and mini chandelier lights. The couches are comfy and the bathrooms have mints. Actually, they had mints before Sky filled her bag with them. Sidenote: Zoey's dress was sooo cute.
Zoey's annoyed about the fact that Nomi told Luca and not the girls. Jazz says that that's Nomi's business to tell. Zoey tries putting it in perspective and asks Jazz how she would feel if one of the girls confided in Doug after they'd broken up. Jazz tells her that she's trying to "refrain from thoughts of throwing these hands" this year and she's not letting Zoey bring her down this dark path.
Zoey just wants to know if she did something wrong enough for Nomi not to confide in her. Then Nomi actually shows up to the bar, looking real slump. Sky asks if Nomi's still the one buying drinks though.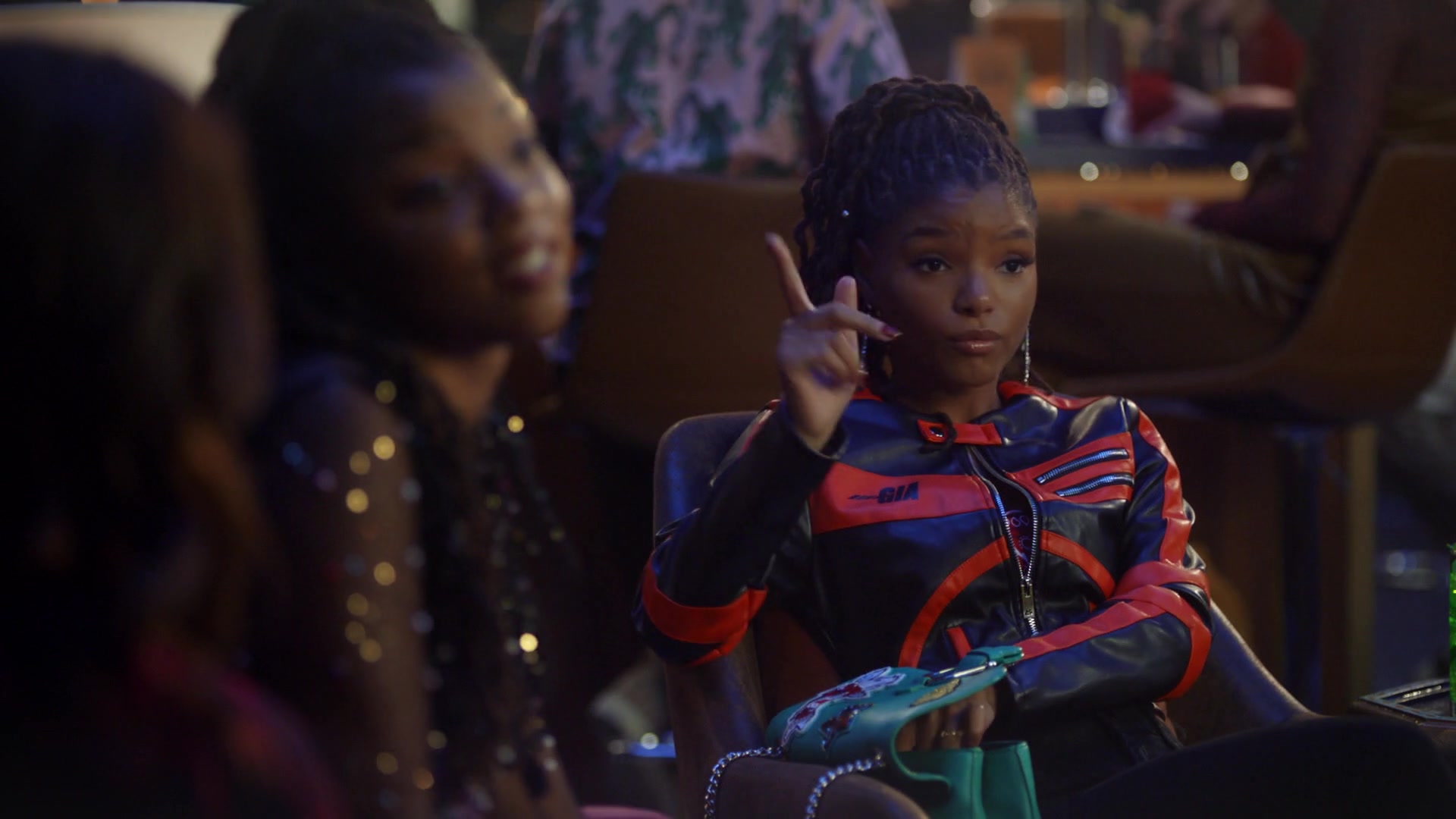 Aaron's still going down the rabbit hole. He thinks he may be the father to a girl who's name he doesn't even remember how to pronounce. He starts comparing himself to Furious Styles from Boyz N' the Hood. Vivek has no idea who Furious Styles is so Aaron explains if for him. Doug makes the great point that the girl never even reached out to him so why would he open Pandora's Box for this. Aaron says that it's what Furious Styles would've done.
Nomi's just been making small talk about how different Titanium is for the past 10 minutes. Zoey tries taking the high road but she fails almost immediately.
Nomi says she told Luca because she knew he wouldn't judge her or freak out. Zoey asks the girls when she's ever been judgmental and then we get a whole playback reel of times Zoey was super judgmental.
The girls call her out on it and Zoey tries to prove that she's super chill, normal, and non-judgmental. Nomi tells her that she's not being normal and Zoey goes off on how Nomi being five months pregnant with no heads-up is definitely not normal. Everyone in the bar starts staring at the situation. Nomi tells Zoey she's never telling her anything again.
She goes to Luca for advice because she needs something familiar. She asks him if she's a bad friend to which he answers that he doesn't know, he's not on Facebook. I can't stand Luca, but that's low key funny.
They have a conversation and she admits that he's right. They stand there awkwardly for a second and she tells him his place is cool on her way out. It's pretty huge, which begs the question: How can he afford this place?
Then we find out that Luca and Jillian, Ryan Destiny's character, have a thing going on. So… That's a thing.
The boys are hanging out at the park that the kid Aaron thinks is his is at. Doug tells him that he's not the boy's father. As they get up to go, the boy's ball rolls over to Aaron and tosses it back to him. As the boy runs off, we see that this kid has a rat tail just like Aaron's. It even has beads at the bottom.
Zoey brings Nomi a mug of diet soda she's diluted with water and dissolved a multivitamin into. Nomi's looking at the hand-me-down baby clothes that Jazz and Sky dropped off with her on their way to practice. Turns out they really do care.
Zoey and Nomi have a good heart to heart. Now Zoey understands why she went to Luca instead of talking to her, but she still wants to give it to her straight and help her through this situation. Nomi admits that she may have made a big mistake. Apparently, she didn't care about whether or not she'd get pregnant because she was in a bad emotional state after the breakup.
After she found out she was pregnant, she liked the idea of having someone who would love her unconditionally. Then she admits that she's really scared. Zoey decides to just be there for her in the moment and gives her a long hug. It was so sad, but so well done.
The last scene summed up in a sentence: Aaron thinks he has a kid, spoiler alert: he doesn't.
Discussion
This was quite the episode. I was so happy to see some character growth from Zoey. I'm not gonna lie, if my best friend did something like that I would be pissed too. I know Zoey can be judgmental sometimes, but that doesn't mean she should hide something this big.
I loved the heart to heart. That's honestly the best acting I've seen from Emily Arlook since Season 1. I really felt it when she was talking and it's so true. There are so many young women who fall into this kind of situation and it's really sad.
Aaron needed to chill out. He was really trying to claim someone's kid. I like the fact that this happened right after his whole "my last firsts" phase from last week. I also liked the way the two plots were connected this episode.
Jazz and Doug are so cute together. I'm happy their back together and I really hope they stay together this time. Yes to black love.
How did you feel about this week's episode?
What was your favorite part?
How did you feel about Aaron?
When do you think Zoey's going to find out about Luca and Jillian?
Do you support Luca and Jillian together?
What was your favorite clapback from the twins?
Let me know in the comments below, let's chat!