So, this will probably be a more unconventional post. But hey, who doesn't love experimenting every so often?
This week we got something I didn't know I needed in my life. Yes, I'm talking about the latest episode of Black-ish. Keep in mind, if you haven't seen the episode yet there are some spoilers ahead.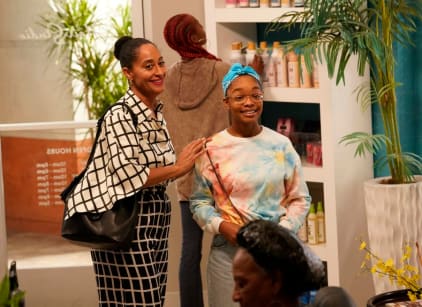 The producers really did something different with this episode. They actually had some of the black women who work on Black-ish sit down and recount their own hair stories. This part hit me in my soft spot, y'all. I love hearing from older black women about their own hair experiences and just how shared it is.
It was great to see this on screen and to know that our shared stories are being told. I remember when I first started doing my own hair and having to learn what it really meant to be natural. It was difficult having to learn at a time when most of my friends and family had their hair relaxed.
Before I get too sappy, I can't go on without mentioning that there was also some cartoonification, costume changes, and a full song turned music video. They got real creative this episode. Somehow, they still managed to have a portion of the episode devoted to Dre and his barbecuing competition with Junior.
All this to say, I'm so happy Black-ish decided to tackle this topic. They really did their thing and rolled with it. I'm pretty sure I'll be re-watching this episode, it was just so good.
Let's Talk About it!
Here's the unconventional part y'all. I'm going to ask a few questions, answer said questions, and ask for your own answers. Please don't leave me hanging! I really do want to know what y'all have to say.
Have you seen the latest episode of Black-ish?
Well, um, yeah. Hence this discussion post. The real question is, have you? (So meta)
What did you think of it?
I loved it. It was definitely what I needed to see this week.
What was your favorite part?
I'm a sucker for cartoons, especially with the way it was anime inspired. My inner kid nerd self wanted to be a part of that.
How do you style your hair?
I'm natural and my go to is a twisted bantu knot out. It's where you twist your hair, wrap those twists into a bantu knot, then let it out the next day. They give me so much volume, fluff, and a little bit of curl for my type 4 hair.
Right now, my hair is in box braids which is super rare for me. It's literally a once or twice a year hairstyle but I've had fun with it. I got ombré hair this time around so some of the tips are burgundy and some are blond.
How has television and social media affected the way you view your hair?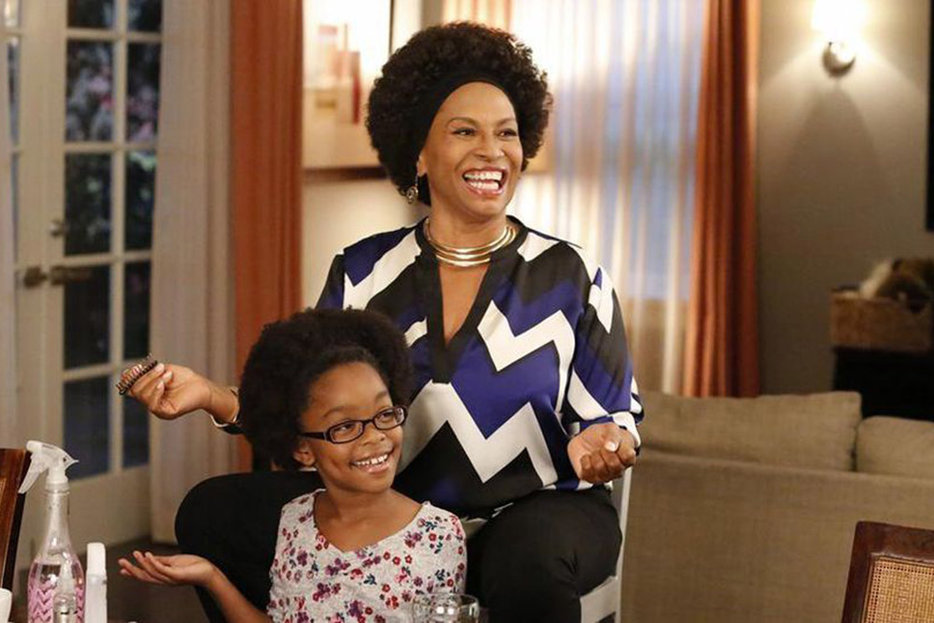 I used to want straight hair so bad as a kid. I would literally beg my mom for a relaxer but she never let me get one. She used to straighten my hair with a hot comb every Sunday before church.
I didn't start to take care of my hair until high school when my tender headed scalp couldn't take it anymore. YouTube taught me everything I know about my hair. I still follow Naptural85 to this day.
What lessons would you tell your daughters about their hair?
If I have daughters, I want to teach them to love their hair because there's truly nothing else like it. Every strand is unique. I want to let them know that God took his time with her scalp, making sure every strand had enough love.
How has the natural movement affected your life?
It's been so great for me. The natural hair movement helped me embrace my natural hair. It gave me the confidence I needed to get my voice out there. I'm so thankful this movement exists in the first place.
Tell me your hair story, I want to know. Let's start a discussion in the comments!