You might have already seen the mini-recap I posted on Thursday morning. I was super into this week's episode. If you want more detail, keep reading.
Recap
This episode started with a whole vibe. Too Cocky by YG was playing and it perfectly fit the mood of the party scene.
Zoey's monologue was about the reasons other than academics that people go to college. Then we land on Vivek and have two pretty funny flashbacks about how Vivek's been encountering some bumps on his road to reinvention. Turns out he's been kicked out of Winthrop and he's crashing at Hawkins.
One of the Hawkins guys, Raphael, calls Vivek his n-word and Doug gets rubbed the wrong way by that. Honestly, I thought it was Vivek saying it, but the second time I watched it, I realized it was Raphael and I honestly think Doug blew that incident out of proportion.
Doug goes to Aaron about it and Aaron feels like Doug is buggin'. Then Doug brings up some valid points about how Vivek uses a wooden brush and texts back with a black thumbs up emoji. He also always makes his 2k player black with dreads.
While everything else was going on, Zoey has her little side story where she was trying to volunteer so she could boost her GPA and get off academic probation. Nomi mentions her tax-deductible donations to private school students in Israel. Ana talks about how her church painted poor kids' faces. Then Zoey decides to give back in the way she knows best, fashion.
Doug shows Aaron Vivek's snapchat story to show how some of the things he does are suspect. Aaron tells him that Vivek being a minority gives him a limited pass to a lot of these things. Aaron also says that "Black culture is pop culture" and the lines are just blurred. I totally agreed with that, but Aaron is still cancelled.
The boys hear a commotion coming from outside and when they go out, Raphael lets them know it's Wave Cap Wednesday. He says they're about to get seasick but Aaron doesn't know about all that. The guys are having a great time, getting hype off the waves. You can see and feel the culture.
Then, Vivek pulls up with his wave cap and I kid you not, he looked like a Degrassi Drake. Buddy didn't even have waves but he still had them swag surfing.
Now Doug has Aaron rethinking things a little.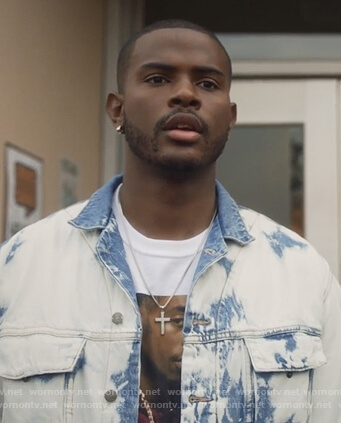 Everyone's meeting up at a bar and Nomi offers to get a separate table for her and Ana, but Ana assures her that she'll be pivoting right back into the friendzone with Aaron.
Doug brings up Vivek ditching the waves and he says, I kid you not, "the boys was getting too nauseous." I really can't with this man. We need more of him. I'm so happy Vivek got more than five lines this time.
Aaron starts analyzing everything Vivek's doing, from his drink choice to his language. Vivek gets up to dance to a song and Aaron scooches over to Ana. He tells her he misses her and whatnot, asks if he can buy her a drink. Sis tells him no thanks and keeps doing her thing. I'm happy for her.
Doug brings up how Vivek knows all the words to the rap song playing. He tells them that he bets Vivek's gonna drop the n-bomb but Rafael comes in at the worst time. Sky and Jazz actually disagreed on this one, which I was surprised and happy about. Jazz was on Doug's side, of course.
Then they throw out signs that Vivek might be appropriating black culture and Ana says "All the drugs that he deals." That was such an "and I oop…" moment. I honestly cringed.
Aaron feels like Vivek's just celebrating and Sky says it's just his preferences. Then Nomi tries to school Sky on cultural appropriation and Sky drags her. Sky calls her out for her mostly black crew and bamboo hoop earrings. Nomi realizes that she's failed as an ally to the diaspora.
Ana tries comparing cultural appropriation to the fact that Doug dresses just like her Uncle Pepe. Sis completely missed the mark. Then Jazz and Sky put things in perspective and talk about how pieces of their cultural are celebrated on women who don't share it. Aaron explains how it's worse because they had to created this culture after their original culture was stripped from them by slavery.
Doug says he's going to talk to Vivek and Aaron asks him how he's even going to bring it up. Vivek overhears it and he's pretty hurt. He tells them that he never meant to hurt anyone by the way he was acting and he'll be moving out of Hawkins.
Vivek comes back to Hawkins to pick up satin pillow. Doug decides to talk to him before he goes. Vivek opens up about how he's always struggled with his identity and he uses the drug dealing and slang to cover that up. They end up seeing common ground and hugging it out.
Rafael sees the boys hugging and calls them out for being shoulder-to-shoulder and nipple-to-nipple. This man is too much.
Before I forget, Zoey ends up helping a high schooler find her perfect outfit for prom but the girl isn't completely satisfied. Zoey realizes for the nth time that she's only thinking about herself and end ups helping the girl find something that suits her. Sis gave her Luca's tux from formal like he's not gonna notice it's gone when he comes back from New York. I honestly didn't even realize Luca wasn't in this episode. It made no difference.
In the last scene, the boys are playing dominoes again and Vivek is making his corny jokes. Then, Dean Telphy walks in asking why nobody's out for Wave Cap Wednesday. Rafael tells him it's Thursday and Charlie's hurt that he wasted a wave cap.
The boys starts making a beat with "He thought today was Wednesday" and if that isn't black culture, I don't know what is.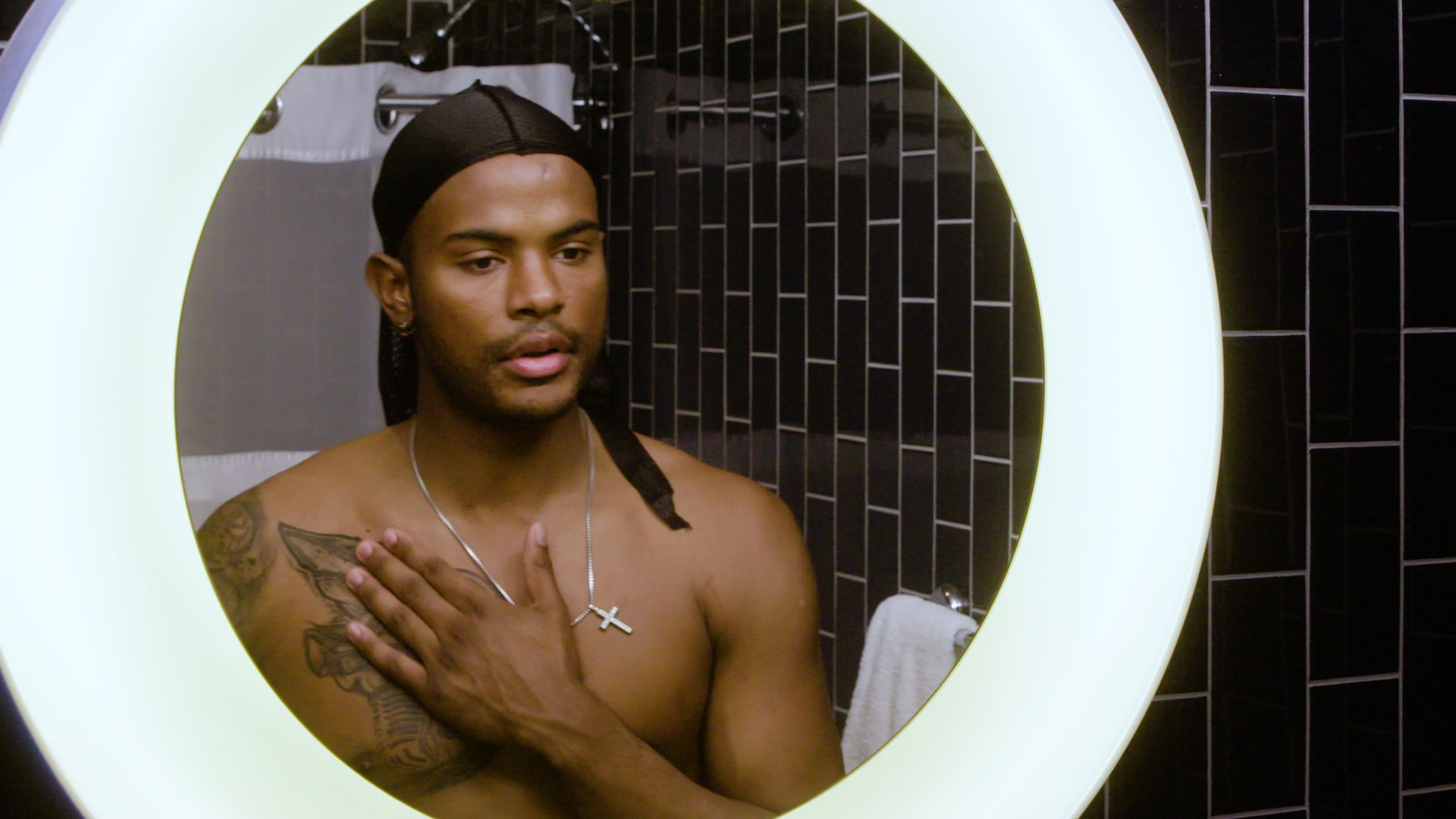 Discussion
This episode sparked a great discussion, but like I said before, I don't think Vivek was appropriating black culture. He definitely appreciates the culture, though. They welcomed him in and he felt truly accepted.
Sky really came for Nomi and I was here for it. Nomi was being a total hypocrite and I'm glad she got checked on it.
Ana made the right choice ignoring Aaron, but she was also spewing straight ignorance about appropriation. I'm not surprised, she's usually not the best with these discussions.
Zoey's storyline was super unnecessary to this episode and Twitter agrees. I'm happen she was out of drama but I think we could've gone without her realizing the same thing she realized two or three episodes ago. Considering her character, it is understandable that this takes her so long to click but we don't need to see it every time.
How did you feel about this week's episode?
Do you think Vivek was appropriating black culture?
What is cultural appropriate to you?
How did you feel about Sky dragging Nomi?
What do you think will happen with Ana and Aaron?
Do you think Luca will say anything about the tux?
What do you think is going to happen next week?