I guess I'm making this into a regular thing.
*SPOILERS AHEAD*
Recap
So the episode started with Zoey doing her little monologue on geniuses and what it meant to be one. There's all this news about some mystery artist dropping an album and Aaron decides to throw a kickback for it.
This mystery drop leads the group into a discussion on what makes someone a genius. Nomi tells Zoey that she's not a genius but Luca is. Zoey ends up feeling really insecure about this, especially since she's currently struggling with her design class.
The squad is hanging out at Zoey's apartment for the pre-game. Jazz starts throwing major shade at Zoey, so they step outside for a minute. Zoey asks if Jazz is still heated over what happened on the last episode with the group chat drama. Jazz gets pretty fake about it, making it seem like Zoey's the one overreacting. Then, Jazz has the audacity to spit her gum out into Zoey's drink. If she tried that petty ish with me, I would've told her to leave. But, Zoey being Zoey, just tries to act like nothing happened.
Vivek was being super buddy buddy with Doug at the kick-back in Hawkins. I really want Vivek to get a real storyline at some point in this season. I feel like this season is so focused on the girls' drama, I really want to know how the guys are doing. Aaron's a whole junior now. Does he have any plans for his future? Is he pursuing an internship? I want to know more about that, not group chats.
Anywho, Zoey starts getting heated with the genius discussion. They're trying to figure out who the genius artist is who's releasing this mystery album. Vivek suggest Bieber, like what? Zoey points out that the list is all dudes. They didn't even add Beyoncé.
After all of that, Zoey does that thing she did on episode one. This time, instead of talking about chips, she's talking about Jay Z but really she's talking about Luca. Zoey and Luca go outside and talk. Zoey opens up about her insecurities.
The video drops while Zoey and Luca are outside and Zoey has a whole meltdown. She ends up going to Jazz and confronting her. It ends up taking a very different turn than what I was expecting. Jazz basically "helps" Zoey in a way. I honestly don't understand how it happened. Zoey does some serious introspection and realizes that she hates designing.
Zoey finds the inspiration for the dress design, but after that discussion, she realizes that she hates designing. She ends up dropping her class, I kid you not, through the school app. I'm not saying it's not possible, it was just the way it happened. It made dropping a class look way too easy, especially since I'm pretty sure she's not a full-time student anymore, but I'm hoping they acknowledge that next episode. She also might be changing her major, which I definitely get.
And, at the very end, we see this video that everyone was so excited about. It was actually pretty cool. It was Leikeli47 song Tic Boom. The video will be out 24 hours after the episode's release.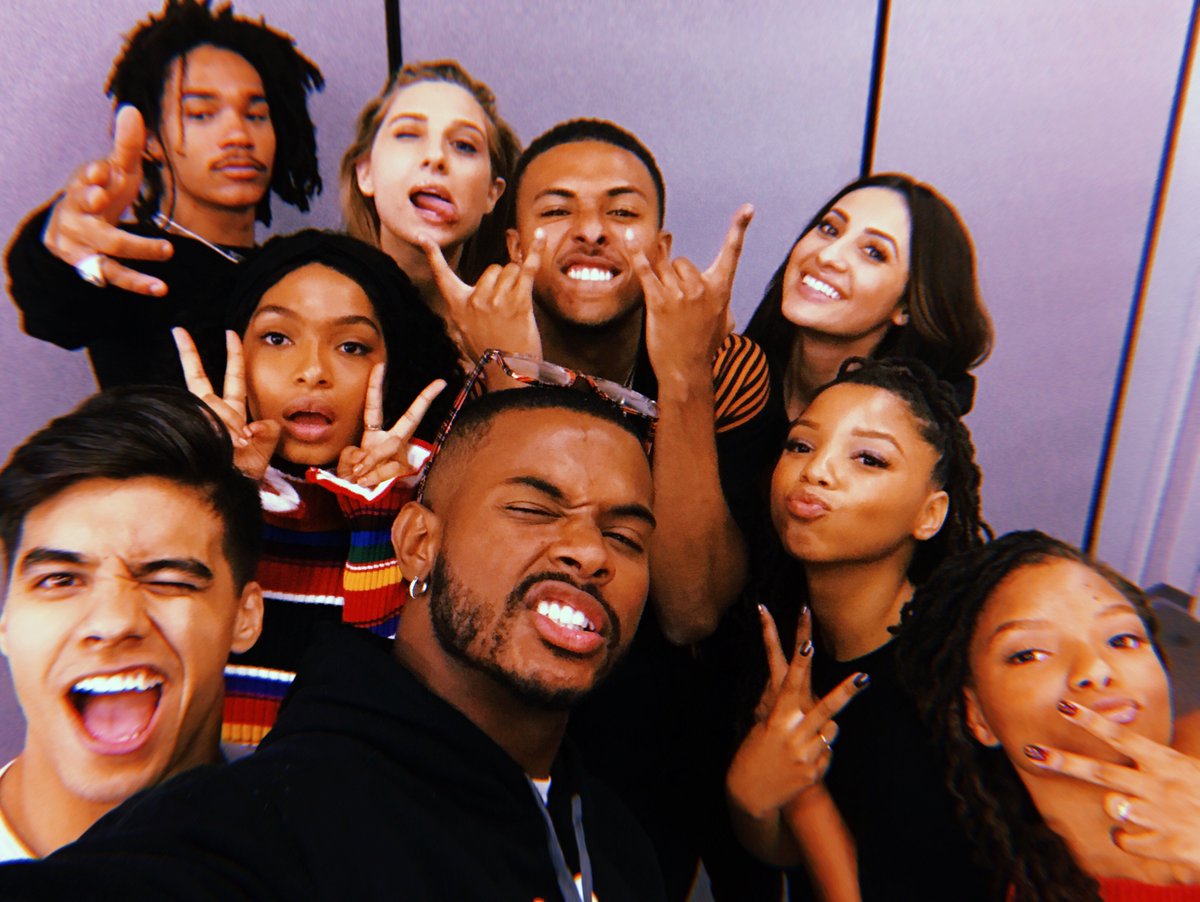 Tangent
I get that this show is about all the things we don't like to talk about in college, but I'm tired of Zoey having all these super introspective moments and then doing nothing about it. She's still hella insecure the next episode. Where is the growth?
Discussion
I'll be honest, I wasn't really feeling this episode until the very end. I legit was asking myself why I was wasting my time. I couldn't even think of things to tweet about (I live-tweet every episode) which is saying something. But I gotta say, it (almost) redeemed itself.
I feel like this episode had no real substance. It was a whole lot of fluff. It felt kind of drab and like nothing was happening for the first half of it. I totally get where Zoey's coming from with dropping that class. I just changed my major last semester and I'm still not sure about what I want to do with my life. That was the point when the episode felt like it came back to reality for me.
What are your thoughts on this week's episode?
What do you think Zoey's going to do next?
How do you feel about the video release?
Do you like the direction Grownish is taking?
What are some other shows I should do recaps on?
Let me know in the comments!